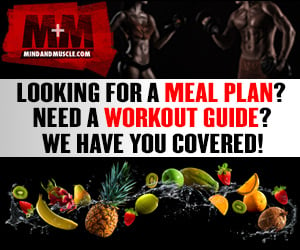 100% Whey Protein Gold Standard (5 lb)
Manufacturer:
Optimum Nutrition
Rating:
4.32
out of 5 stars, based on
19
total reviews.
Read all 19 reviews
Submit New Review
100% Whey Protein Gold Standard (5 lb)
5 out of 5 rating for 100% Whey Protein Gold Standard (5 lb)

This is the best balance of price mixabilty taste and complete profile of any whey I've come across.

I've used several of them and didn't like any. To be honest I think ON Gold standard is disgusting. Their old whey was much better. I'm done with ON Gold standard.

5 out of 5 rating for 100% Whey Protein Gold Standard (5 lb)

This has been my go to protein for some time now. I really like that it's affordable but still top notch. I'm quite a big fan of the taste! Beats the competition!

3 out of 5 rating for 100% Whey Protein Gold Standard (5 lb)

ON 100% Gold Standard is a very popular brand of protein. In terms of market share, I'm sure it's basically between ON 100% Gold Standard and BSN Syntha-6. In a vacuum, ON's protein is a whey blend of whey protein isolate, whey protein concentrate, and whey. Basically, it means this sits between a whey protein isolate and a whey protein concentrate in terms of quality. As such, its amino profile is pretty standard but slightly better than the competition cutting their whey with soy protein.

On the other hand, there are definitely problems with this protein worth mentioning. The main one is their flavoring. I have tried chocolate, vanilla, and cookies and cream. Their chocolate flavor was a cheap, run-of-the-mill type flavoring, whereas the other two were anywhere from disgusting to nauseating. No protein is good enough to warrant such poor flavoring. In addition, this protein mixes very poorly, and in my experience is the worst, EAS protein being the worst.

O/N 100% Gold Standard benefits from its popularity and is available at almost any supplement store, and being a decent quality protein it is often a go-to for many. I like that it has few carbs and fats, an important thing to me, so I would chose it over Syntha-6, for instance. But the flavor is bad, and honestly it's not competitively priced, so if someone has the alternative, I would shop online for other options.

This used to be to my go to protein, best flavors are cake batter and rocky road. I had no issues with the protein, but have switched to muscle pharm due to price.

5/5

I have tried tons of different brands of whey protein.
Not one compares to this when it comes to taste or price! Additives are minuscule. Great stuff right here.

All and all with every powder i have used none really work wonders.I use this because of the number of flavors but stick to van/choc witch goes with anything.

5/5

Made of mostly whey isolate its great. Ive tasted most flavors and havent had a bad one. They mix extremely easy as well.

Originally Posted by

xFRACTION

Whey isolate, yes but probably ion exchange isolate, they don't mention anything about the type of whey isolate they use.

It really is the "gold standard" by comparison as a basis. It's an easy go-to protein when you're searching around and a decent fallback. I stopped using it a few years back when i saw how much heavy metal concentration was in the formula - since then they changed it but it's not as good! Some flavors are better than others.

All said and done: consider your options but for what it's worth it's whey protein. It does what it's supposed to do.

By believing passionately in something that still does not exist, we create it. The nonexistent is whatever we have not sufficiently desired.
Franz Kafka

4/5

This review is based off of a sample sent to me from ON.

Flavor: 5/5 Stars. Tastes like a mixture of Honey Maid graham crackers and gingerbread cookies. It's not overwhelmingly sweet, but definitely isn't something I could drink everyday.

Mixability: 4/5 Stars. I mixed the full-serving sample with 8oz of skim milk in a blender bottle. There were no clumps, but it was a little gritty.

As I said before personally I don't like this protein and will not buy it again. Tried different flavors and liked none of the.



Update:
8-10-2013:

Still using ON protein. IT continues to be a solid product that I count on three times a day. My favorite flavors are Double chocolate and french vanilla. I highly recommend it. I buy in 10 pound bags versus the 5 lb containers.

4/5

Would rate 5 stars if I was rating it on taste. Most flavors seem to be good and mix well with water and milk.

Now, the reason I rated 4 stars was because it is what it is: a good protein, but may not meet all your needs if your a intermediate to advanced level bodybuilder. For a first year builder like myself, it helps me with recovery and seems to have what I need.

Bottom line
For the price, I would say it is one of the top proteins out there.

5/5

This is a great protein, tastes great, mixes well, lots of servings for your money, added aminogen for greater uptake of protein so it's not toilet trash. Can't go wrong with this proven formula they haven't changed it since the 90's. Why fix something that isn't broke.

5/5

best overall protein, great profile/protein blend for post workout, morning, or anytime. The price is justified.