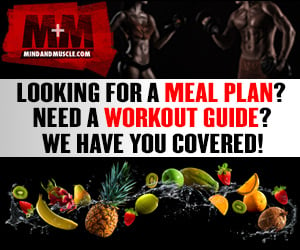 Manufacturer:
BSN
Rating:
2
out of 5 stars, based on
6
total reviews.
Read all 6 reviews
Submit New Review
1/5

Sorry, but this is IMO not a good pwo. I get a little more energy from 3 scoops, but for what price... But the taste is actually quite allright. Remove the caffeine, and introduce it as a soda drink for children's birthdays ;-)

3/5

okay pre workout for beginners. a bit expensive. taste okay though. def better options available.

3/5

If you're used to pre-workouts from the local supplement store, this might be one of the best. It's relatively affordable and gives a little jolt of energy, much like a cup of coffee. In fact, if I enjoyed straight black coffee and could handle drinking just prior to workout, it would probably have the same effect. The taste is pretty good of the few I've had (grape, lemonade and one other berry or punch flavor).

If you're used to stims or get your products from online retailers that sells legal products but maybe a bit more than your local or chain store has, then this is not the product for you. It doesn't really provide a pump, just a quick boost of energy. In other words, if you're a regular on AM, probably not for you.

Overall, an OK product.

2/5

Does give me energy and drive but the trade off isn't worth it. I am not a fan of the taste and majority of time I get nauseous. I know there are a lot of factors that go into feeling nauseous but I am very systematic before my lifts.

2/5

Just bought this as they were out of my go to PW mix, and sad to say hugely disappointed in the weak strength of it. The only reason I give it 2 stars is that it actually tastes quite nice to me, reminds me of kool aid from when I was a kid.

Unfortunately in my experience tastes good doesn't usually equal works good when it comes to supplements.

My rating would be a
3 out of 10 for strength as it does have some caffeine that gives a small kick.
8 out of 10 for taste as it tastes good but may be too sweet for some.
2 out of 10 for value, seems about the same as the crappy "six-star" pre-workout that walmart sells for less than 1/2 the price

would not recommend or buy again.


But if you like it as a pwo, I'm very happy for you, because as stated, the taste is great ;-)

Do not mention my language skills..I am norwegian.

You aren't understanding what I'm saying. 800mg is an extremely large amount to ingest at one sitting.

If you're that tolerant to stimulants you should get help for this.