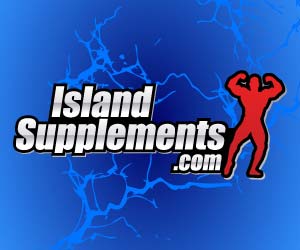 Manufacturer:
Black Lion Research
Rating:
4.64
out of 5 stars, based on
11
total reviews.
Read all 11 reviews
Submit New Review
I'm very excited to read these reviews as I just got a bottle of FD2. As one of the original testers and users of OG Folli, I know how well that product worked. Starting another round of PHAT and my FD2 today.

Brundel are you providing any Follidrone 2.0 for logs these days? I recently purchased a bottle myself to give it a shot but I have been reading many logs and 8 weeks seems to be the way to go plus I might even want to try a larger dosage than 3/day. I am an ex PH and steroid user (ended up quitting cause side effects were not worth it in my opinion) so I can actually compare it to something people hold as the anabolic standard. Depending on how this bottle goes I might log the results anyways but I would definitely take it upon myself to test out the results and give a good comparison if I could get a second bottle from you (Id get a 3rd myself to be able to do 5 caps/day for 54 days). Additionally my training protocol is very different than most people so I might be able to give you some cool facts that others missed (I do bikram yoga 3 to 4 times a week for 60mins each session which is an incredibly challenging aerobic/anaerobic and mental challenge and 1 to 2 heavy upper body gym days a week).

My main goals with this log would be to improve my recovery time, improve my endurance, improve vascularity and shred as much fat as possible while maintaining muscle mass or maybe even gain some (I actually have been recomping for the past 4 months after I returned to working out from a 2 year hiatus brought upon by injuries stemming from steroid cycles and irresponsible lifting).

Let me know if this is something you would be interested in. Either ways this looks like a very promising supplement from what I can tell and I am excited to see the results!

Just got four more bottles

http://anabolicminds.com/forum/supplement-reviews-logs/262422-mst-ragnorok-elite.html Mst Ragnorok Elite log


Preparing to run some trials of new stuff. But there are tons of reviews up all over. Let us know how the run goes! Im an ex aas user and i love this stuff. Its obviously not comparable to anadrol or a something but its really solid. As far as natural anabolics go this is as stout as they come.

BLACK LION RESEARCH
Innovation distinguishes between a leader and a follower.
-Steve Jobs


The new ingredient we will be testing soon could be used in the pre so...we will be testing it with the rest of the current pre ingredients.
The anabolic is close. I just have a ton on my plate. It takes a long time i realize but.....you guys get unique, innovative products as a result.
I just dont want to release a product that isnt a step forward.

BLACK LION RESEARCH
Innovation distinguishes between a leader and a follower.
-Steve Jobs

5/5

whatsup guys, its Sameer again. i don't make many posts on here considering the first time everyone thought i was using ostarine laced with PHs cause of my results lol. But i made a video on Follidrone 2.0 because with all of the rave their is about it as a natural anabolic, i couldn't find any videos reviewing it. Huge props to black lion research and if you guys were interested in purchasing the product and wanted to know more i think my video would be really helpful to you guys. BTW i'm in no way affiliated with this company as i'm always trying out new products. if you guys have any questions feel free to comment on the video and feel free to check out my previous video on my ostarine experience. I'd greatly appreciated if you guys liked and subscribed too, thanks!

in the youtube search bar look up- sameer saeed follidrone 2.0 review




BLACK LION RESEARCH
Innovation distinguishes between a leader and a follower.
-Steve Jobs

np man, I've experimented with lots of products because of reviews i've watched but for some reason there are none about follidrone 2.0 but other lesser quality epi supps.


Keeping in mind that we were the first ever to have an epicatechin product you must realize that any epi only product is a Follidrone clone. There are a TON of them. There was even follidrex for a while. Shameless. At the end of the day Follidrone 2.0 is much more than just epicatechin. I think FD2 is the strongest natural anabolic available currently. This is why real reviews like yours are so important. It helps the community see real reviews not just my words.
Thanks again.

BLACK LION RESEARCH
Innovation distinguishes between a leader and a follower.
-Steve Jobs

I am genuinely curious what ingredient in Folli 2.0 is cause for increased libido and erections. Since starting, it is very noticeable and welcome, but was not expected based on research of the ingredients. I read others having the same experience. Perhaps the increased blood flow from Ecklonia Cava extract?

In any case, I am very happy with the endurance benefits and the above mentioned and it has only been a little over 2 weeks.

@brundel I just got 2 bottles with the new label... just letting you know they aren't sealed. No plastic over the cap or that vacuum seal thing. Nothing.

It kinda threw me off in all honesty.