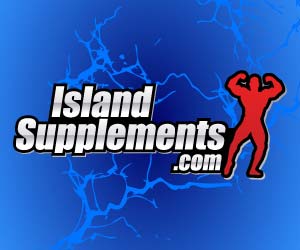 Manufacturer:
PES
Rating:
4.74
out of 5 stars, based on
46
total reviews.
Read all 46 reviews
Submit New Review
Cheating a little and doing 2 am / 2 pm scoops (2 being preworkout instead of a traditional preworkout)... focus level of my workouts, as well as energy have been stellar. Appetite suppression still on point - can enjoy my meals, but with no need for sweets. Still getting the odd evening craving, but nothing a shake doesn't take care of.

Only 5 days in.. will comment further again as time moves on....so far so good.

5/5

So, i actually won a bottle of this off of a FB contest and received an additional for review from PES. The timing couldn't have been any better for me! That gives me an 8 week supply. So let's go:

Serving size is 1 scoop (84 per container)
Directions are pretty standard here. Begin with 1 scoop mixed with 4-5oz of water on an empty stomach 15-30 minutes before breakfast for the first 2 days to assess tolerance. Additional scoop may be taken 5-6hrs later. One you've figured out your tolerance, an additional morning scoop may be added. For a total of 3 scoops a day. Do not exceed 3 scoops in a 24hr period and all that good stuff.

Ingredient profile: Basically a bunch of stuff you need a Ph.D to understand or extensive research through a search engine.
Alphamine FIT Matrix 1567.5mg per serving
Ergo-Thermogenic System
N-Coumaroyldopamine 10mg (powerful beta-2-agonist)

Mixability: Mixes very well, no leftover granules to speak of

Flavor: Fruit Punch This is a tad sweet for me, so i just added an additional 3oz of water. It amazes me how PES get's their flavors so right on. They say Fruit Punch it is just that. A sweet fruit punch flavor without any aftertastes or any flavors of aspirin. I actually enjoyed the flavor with my added water. I dont see this flavor being a problem to swig down twice a day for the next 4 weeks. I would much rather drink this flavor-wise than say a hi-c or whatever other fruit punch brands that are out there.

Effectiveness: I workout in the a.m. so i drink my creatine, NOS, and such instead of a meal. I ended up taking ALPHAMINE at lunch time and then again on my 2nd break at work which would equal to dinner time(about 5pm) So i had the doses spread by 5-6hrs daily. I took mine within the 15-30 minute before lunch/dinner span. I notice quite quickly the effects of ALPHAMINE. I have a certain "feel good" feeling going on, with a definite increase in energy. It is not an overpowering land you on your ass energy. A very nice, smooth, keep you going all day kind of thing. I really enjoy this type of energy. My supervisor at work also does, he noticed i had a little more pep in my step and commented on how well i kept my machine running and clean.

Hunger: I had noticed a few posts here and there about many people losing their appetite. I though i was going a little nuts until i read it a few times. I 100% noticed a decrease in my hunger and therefore food consumption. Being that i'm a "less fit" guy at present do to an illness, this is perfect for me. There was a marked decrease in my consumption in the way of, i have been bringing my leftover food home with me after work. This has NEVER, not once occurred before.

Overall: Overall, i have to say this is now my favorite Thermo. I have previous experience with thermos, and weight loss supps since back before ephedrine was even a popular thing, then banned. From the taste to the mixability, to the fact i didnt have the typical crash most of the products i have used have given me, i have to give this high marks.

Taste 9.0/10
Mixability 9.5/10
energy 10/10
Appetite suppression 9.0/10

Originally Posted by

ToeRock

Thank you for the review. Good to hear you enjoyed it so much!

http://pescience.com/insider http://facebook.com/pescience

5/5

Best fat burner I have ever used. As effective as ECA as far as actually burning fat. The extras, such as the muscle sparing additions, might even make it a more effective product. Price is right on point, as using this standalone is like running an entire cutting stack in one product.

...what is the closest to bedtime that Alphamine should be dosed?

...it kills cravings..so a scoop in the evening I feel would do wonders..

5/5

This is probably my favorite thermogenic on the market. PES has done themselves proud with this.

From the perspective of energy, this initiates very quickly, and for me, within 10-15 minutes I felt a calm energy and focus come over me. Additionally, the sweat that this brings with fasted cardio is second to none.

I know that many (including myself) are very focused on taste, and here is where PES really does themselves proud. Both flavors are excellent, although i prefer the fruit punch. It mixes well, and I am always pleased that you do not need a great deal of water to mix this, which provides for far less bloat.

The final piece is most certainly the weight loss aspect. With the appropriate diet and exercise regimen, Alphamine will bring about desired results.

I will definitely use this again, when I feel the need to lean out or just for the purposes of a truly smooth energy.

Got US Version - fruit punch taste is great..
It tastes as good as raspberry lemonade..

More feedback soon

Interested to see if you notice a difference

PES REPRESENTATIVE


pescience.com
http://pescience.com/insider

This is by far my favorite thermogenic. I rave about it to everyone. Even gave a scoop to the wife (who is stim sensitive) and she loved it. She'll have to get her own though. I'm happy to report I have not lost a huge deal of weight, which is good because I have lost body fat %. I'm able to pack on muscle weight while losing the fat. Perfect scenario for me. I'm planning on being 200 tight this year compared to my usual summer goal of 180. I'm able somehow to trade the fat for muscle. I really can't say enough about how happy I am to have been able to try this. No joke folks.

There is a difference.
For me USA version is much better- I feel more activity after taking a portion/
I have much better focus, energy and appetite suppression.

Sure... I gotta say that USA version gives much better boost of energy.
EU version I took before bed sometimes and never noticed problems with sleep.
I cant do the same thing with US...

Agree Clemenza..
I can feel the USA version much better than EU. I've always been a huge fan of Yohimbine ))
I stack Alphamine with Slim FX from AX and I have to say that this combo is absolute spot on!

I feel that would be too much caffeine

5/5

Finally a fat burner that delivers in spades!

I know many people don't believe in fat burners, but only a few select products truely live up to their promise. Alphamine, from a terrific young company called Physique Enhancing Science, is without question a leading choice when I look at the science and look at my own experience.

Thumbs UP!
Powder form delivers more active ingredients in higher doses at a better price. Capsules only hold so much and always cost more for the same exact dosings. Plus this tastes great and I like to use it in place of coffee early in the morning. I'd give it a good 8/10 for fruit punch and slightly higher for the rasp. lemonade.

Some truly innovative ingredients in here that are quite promising and the list of proven ingredients is here also. The formula is very impressive and I appreciate a company that does something a little new, a little different, a little better!!!

Alphamine was made for Intermittent Fasting as far as I'm concerned. I had these thoughts almost immediately when I saw the formula when it was just released and it's so cool to see others feeling the same way. The Yohimbine, the smooth energy and caffeine, the leucic acid, etc... all suit the fasting environment to get me through half of my work day before I break the fast. I like to add 2-3 scoops into a shaker and drink that until 12-2pm before my first meal after 16hrs fasting.

I don't know what else to say. I am not biased, I love this product and PES makes some awesome products. I have purchased and used 7 or 8 tubs already. This is a top choice in the fat burner category no question. A MUST TRY!

-Peter LeDrew

5/5

I had to give this 5 stars.

I am now very stim sensitive due to the fact that I used to abuse products, to the point of an emergency room trip.
The great thing about Alphamine is even at 1 scoop I was sweating like crazy. I have ran the new and old AT2 many times, but the warmth I feel from Alphamine blows it away.

2 scoops was a little strong for me, so towards the end of my run I was just spacing them out, so I would end up with 3 scoops a day.

Throw in Shift, and if you respond like me, you won't need a coat, even in this Midwest winter.

Also Raspberry Lemonade is my favorite flavor.

Thanks cubsfan! RL flavour is my favourite too

PES REPRESENTATIVE


pescience.com
http://pescience.com/insider

5/5

Of all the possible preworkouts, fat burner drinks, and any other supplement that has any flavoring in it... Alphamine is easily the best tasting out of all of them! Cracking open a new tub will instantly fill your nostrils with a sweet aroma... and it tastes even better than it smells!

When I first received Alphamine I tried dosing it in just about every way possible to see what worked best for me. I assessed my tolerance to it by following the directions on the side of the tub. I was surprised to see that the label said there were 84 servings in there yet the tub seemed so small. Once I opened it up I realized why... the scooper is tiny! Took 1 scoop with 6 oz. of water for the first 2 days before bumping up my dose. As I've already said, the taste was AMAZING and all I wanted to do was mix the entire tub into one of those huge orange coolers you see coaches getting dumped on with and just drink it all day long! After the first two days I messed around with the dosage and timing: 1 scoop prior to breakfast and 1 scoops prior to dinner. 2 scoops prior to breakfast only. 2 scoops prior to dinner early. 1 scoop mixed in with preworkout. 2 scoops mixed in with preworkout. 2 scoops before breakfast and 1 scoop before dinner. 2 scoops preworkout and 1 scoop before dinner. Multiple combintations of dosings with endless possibilities while all arriving to the same fantastic effects of the fat burning potential found within those highly concentrated ingredients!

Within the first few days of trying Alphamine I knew I was in for a different fat burner. I usually don't respond well to thermogenics and usually roll my eyes when a product claims to be "the BEST thermogenic on the market." Alphamine proved me wrong. The thermogenic effects come on fast and last for a good 6-8 hours. I took this over winter and I actually found myself having to strip layers of clothes off when indoors because I would be getting too hot! During cardio I noticed that I would sweat MORE than usual and that I would begin sweating more towards the beginning of my workout rather than the middle. I even found myself sweating more often during weight lifting workouts and I usually never sweat doing that.

Alphamine also provides you with a great energy kick. I work night shift and I would take Alphamine prior to heading into work, and about the time I would eat dinner is when I'd need another 'pick-me-up' and Alphamine helped me make it through my 12 hour shift without the extra use of other caffeine drinks or energy products.

I've yet to take a product that suppresses my appetite... until I ran into Alphamine. When taken prior to my shift I found myself not just snacking less between meals... but not snacking at all! Once the thermogenesis effect kicks in you know your appetite is shut down! You don't feel full... you just don't ever get that growling stomach sensation that you need to eat something.

Alphamine also did a great job at helping me lean out slightly... even though my diet was not on point 24/7. The tub lasted me about a month and a half, and during this time I continued to gain strength in the gym, lost a few pounds, started seeing some new vascularity (not necessarily new growth, but simply due to the fact that I was decreasing my body fat % to the point that the muscles underneath my skin were pushing those veins to a visible view), and (especially when taken preworkout and pre-meal) I noticed that, almost similar to the effects of agmatine, my muscles became fuller, seemed to have more "pop" to them in the mirror (thanks to the leaning effects!), and felt more pumped/hard throughout the day.

Alphamine was definitely a huge surprise hit with me and is something I will be looking to add into my aresenal of supplements in order to continue to make new gains and keep my biggest critic of myself happy: the mirror.