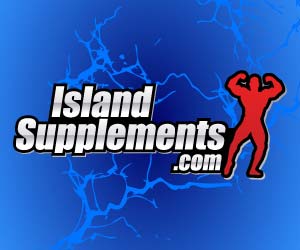 Natural Sterol Complex (180 Tablets)
Manufacturer:
Universal Nutrition
Rating:
4
out of 5 stars, based on
1
total reviews.
Read all 1 reviews
Submit New Review
Natural Sterol Complex (180 Tablets)
4/5

Profile: 3.5/5
Sterol Complex has an exhaustive 35 active ingredients packed in 6 massive tablets per serving. The only problem I have with this supplement is it's a proprietary blend. We do not know at what dosage each of the ingredients are packed with.

Performance: 4.5/5

This is a great natty supplement to use to bring up your strength. I am still on my 2nd bottle and my strength gains are noticeable. The 1st week is going to be a drag because quite a few (me included) had lethargy for about 10days. The product kicks in and delivers it's promise post that.

Bench from 225lbs to 270lbs. This could also be because I am on a lean bulk. Anyhow, I think SC has helped boost my strength faster than I anticipated.

Muscle Fullness:
You will experience a greater muscle fullness on this guaranteed. While on the 4th week of SC, my wife asked if I was on steroids because my arms looked bigger. lol

Pumps:
Nothing on the pumps.

Overall- 4/5
I would definitely recommend this. For the price $24, which is $0.80/ serving, you're getting a good natty supplement which delivers.
Similar Forum Threads
By Rossi2 in forum Supplement Logs

Replies:

1

Last Post:

11-29-2007,

06:11 AM

By Flex87 in forum Supplements

Replies:

8

Last Post:

02-01-2005,

03:05 AM

By Conceptions in forum Supplements

Replies:

6

Last Post:

03-01-2003,

03:46 AM