Take advantage of this BOGO FREE Sale of Helios-100!
(This is one of my personal favorites, and I use it Daily.)
Helios 100 is a transdermal tetrahydro-curcumin product.
Helios is the first natural, topical turmeric curcumin supplement with no yellow skin staining left behind. Helios 100 may help with lowering inflammation, relieving aches and pains, increasing mobility, and increasing antioxidants.
Apply 5-10 pumps per day of this fast drying gel to your arms, shoulders, or legs to relieve nagging aches and pains and lower inflammation!
*This is a stand-alone BOGO FREE Sale for both sizes of Helios-100.
Sale ends Monday 5/8/23 at 11:59pm ET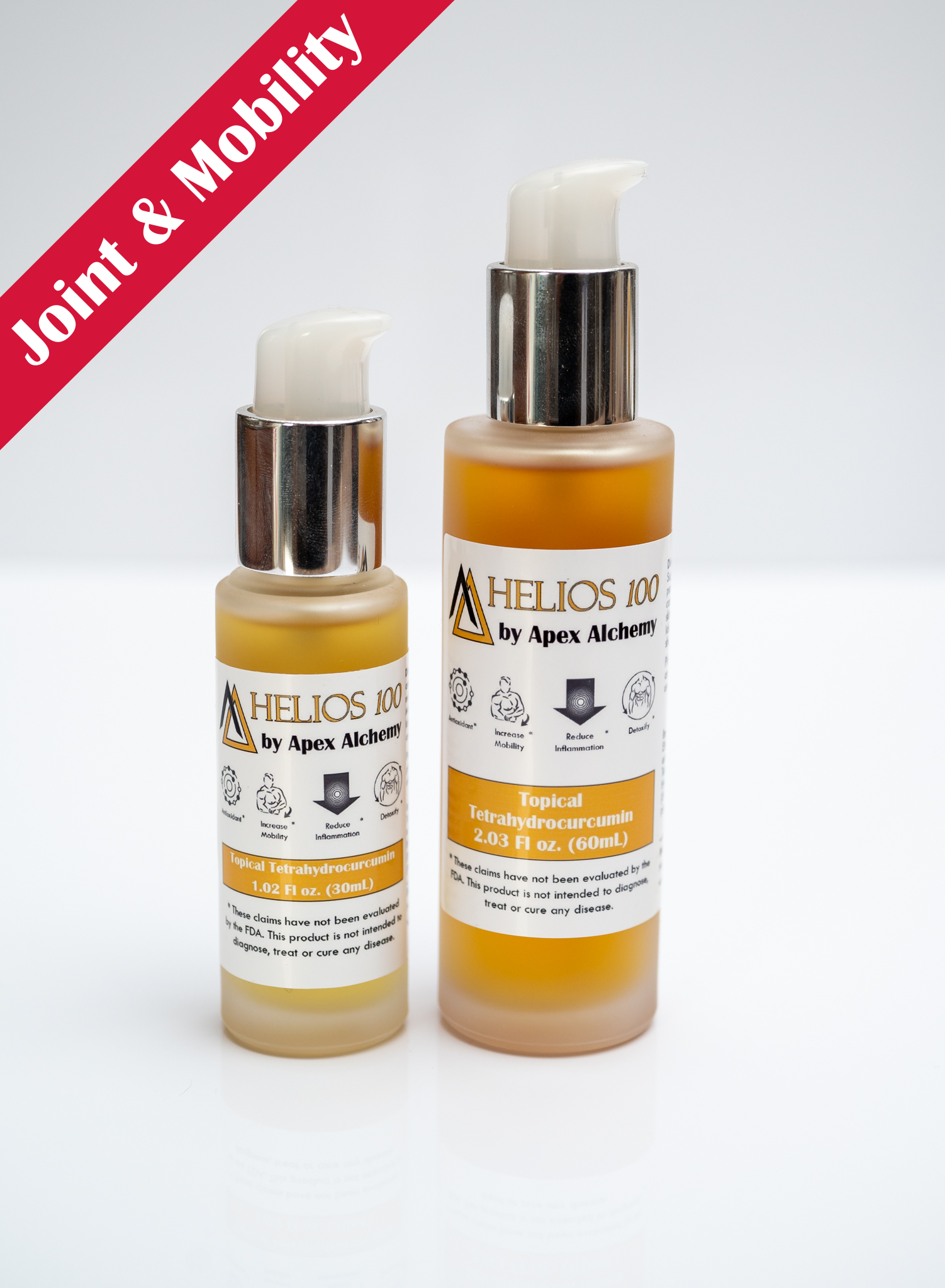 Helios 100 topical gel contains 100mg/mL of tetrahydro-curcumin and is packaged in a sleek, easy to use pump bottle available in two volume sizes: 30mL and 60mL.

www.apex-alchemy.com
Last edited: