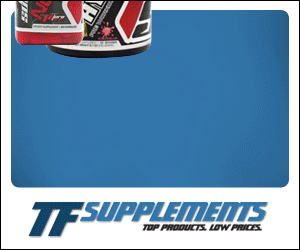 Pump Juice Extreme Cherry Berry Explosion
Manufacturer:
Muscle Research
Pump Juice Extreme Cherry Berry Explosion
Ok so I Reviewed Pump Juice Extreme Watermelon

Taste was great, for a watermelon flavor it was quite good, rather than overly bitter, or too sweet. Pump was great throughout my workout, and after my workout for quite some time even though I lift for anywhere from an 1 to 1.5 hours. This is definetly one of the greatest PWO's I have ever had, first non stim, have always done a stim based PWO. This product gives you the greatest stim like focus without any stims. I will definetly be buying this product from now on, and will try ever flavor they have.

I mean if you really hate your balls, go for it. But, what did they do to you?