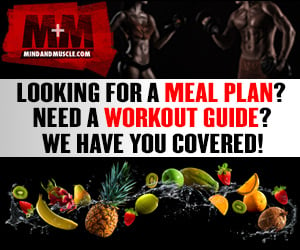 Manufacturer:
IDL
Rating:
4.75
out of 5 stars, based on
4
total reviews.
Read all 4 reviews
Submit New Review
5/5

Flavor - Green apple is very tart. The IDL Flavoring is strong, I would suggest diluting this above what the directions tell you to mix 1 scoop with. If you do not like overly powering stuff this may blow you away. I wish there was a finer balance of green apple in this, and allow more of a refreshing crisp taste. Overall its good if you like a sweet apple, but for those who want something refreshing it may turn them away. Overall I love the amount of flavor though being a green apple junkie.

Mix - 1 scoop in 8-12oz was mixed very easy with no clumping. The powder is very fine, and that allows it to mix with ease.

Cost - $20 for a tub which is VERY cost effective for a BCAA product. This is the bare bones with additional taurine and citrulline making it a good product to stack for peri-workout. overall no complains on my end.

Flavor -Guerrilla Grape
• Reminds me of the frozen Minute Maid juice that you add water to. The flavor was STRONG when following the bottle recommendations (8oz water per 1 scoop of Stryker)

Mixability
• Not great but not terrible either. There is floaters and a pretty small layer of foam that won't dissipate unless it sits for quite some time. Again, I used 1 scoop with 8oz water

Price-
• $20 Not bad for a plain BCAA product. It does have
CM and added taurine so that is a bit of a bonus.

Let's get it on!
From opening the lid, you can smell the green apple right away

Flavor:
Little over powering, and a little to sweet for me.

Mixing:
It mixes very well, with no clumping.

Overall:
Good product, but the taste can be a little overpowering, and could be turned down a bit, but if I mixed it with a little more water maybe it would have calmed it down a little bit more.

I mean if you really hate your balls, go for it. But, what did they do to you?

5/5

I received a tub of Stryker Assault Aminos Guerrilla Grape and have been using it for about a week. These are my thoughts on this product.

TASTE 5/5
The Guerrilla Grape's flavor is fantastic, no chemical or artificial taste, just a good sweet grape flavor. Taste like a Nehi Grape Soda(less the carbination)

MIXABILITY 5/5
(1) Scoop in my shaker with about 20oz of water 20 or 30 shakes and it is mixed perfectly, no grit or floaters, no need to keep shaking it up during my workout.

FORMULA 5/5
The 2.1.1 formula works great for me, I drink (1) serving about an hour before my workout (I train fasted in the am) and (1) more serving Intra Workout, I never run out of energy or feel depleted during my training.

I also will give Stryker Assault Aminos extra points for being Made in the U.S.A. !!!

If you are in need of a BCAA Supplement, I am sure they have a flavor you like, pick one up, give it a try, you will fall in Love !!

5/5

Ok, bomb blueberry. Excellent, strong flavoring. Just opening the jar smells good. It is a nice tart strong blueberry flavor, I would say on the sweet side. Sitting here thinking, I don't think I ever had a blueberry flavored supplement? Flavor is spot on which for me is a fruity refreshing flavor, no homo.
I also can't say I ever had a product mix better, maybe on par, but definitely not better. I tried 8oz-16oz same easy mix and great strength of flavor. I like the taurine and citrulline additions. I have dosed preworkout on an empty stomach and bcaas help my recovery in between sets and post exercise soreness, and this formula has done the same.
Wold definitely recommend, price point is good. Unfortunately or fortunately bcaas are everywhere and can be had on clearance for some crazy prices.

4/5

AntM Reviews IDL Stryker Assault Aminos

Mixability

Very good for a BCAA product. Some particles at the top of the liquid, but they go away during your workout.

Profile

6 grams of amino acids which is great. Some additional taurine and citrulline which makes it good during your workout.

Taste

The flavor was Bomb Blueberry. I was nervous this would taste just like a Blue Raz, but I was wrong. This flavor literally tastes like the blue portion of a firecracker popsicle, which happens to be my favorite of the three different sections. What surprised me the most was how sweet it was. I used about 24 ounces of water for the one scoop. I think if one was to try this without knowing it was a sports supplement, they might think it is some kind of sugary drink mix. I am a little sick of the redundant flavors of BCAA products; this was a nice change of pace.

Price

About $20 for 30 servings, not too bad.

Bottom Line

Everything about this product is great. It is essentially your basic amino acid product with a little extra. The taste is amazing and the price is right. Given the profile and the price of similar products, I can't give it a perfect rating, because there are similar products at slightly better prices. However, the taste of this alone is well worth it. 9/10

5/5
Innovative Diet Labs "STRYKER ASSAULT AMINOS" Guerrilla Grape

This is a very good basic Aminos: 6g per serving , 1g of Citrulline, 1g of taurine.

Flavor: I really like the flavor, taste the grape right off the bat and ends with a little tartness which I liked. If there was a grape Tang (for those who remember tang) this would be it. Covers up the amino taste well.
This would also be great to add other products to before mixing.

Mix ability: Mixes excellent, after a few shakes it was ready to go. Also mixed 1 serving in 8 oz. of cold water and stirred it with a spoon for about 10 seconds and it was ready to drink.

I take my amminos about 1hr. pre and intra. This is easy to drink and sip on.

Price: pretty good $20.00 and 25 servings.

Pro God, Pro Gun, Pro Life.