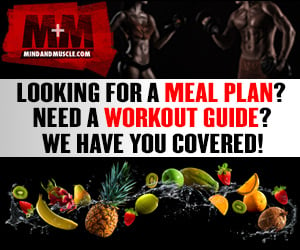 Manufacturer:
iForce Nutrition
Rating:
5
out of 5 stars, based on
8
total reviews.
Read all 8 reviews
Submit New Review

You have a great product on your hands and I would assume you sale the crap out of this stuff.

Pro God, Pro Gun, Pro Life.

5/5

The overall smell of this product makes your mouth water. It smells just like opening a box of Lemonheads!! Big thanks to the IFN team for letting me try this one out.

TASTE:
The taste on this one is dead on without the misleading "sour" taste to it. 5/5

FORMULA:
The profile of this product is dead on. appropriate dose of BCAAs along with some added benefits of a few other ingredients. It would be interesting to up the Citrulline dose to 6g+ for the added pump benefits, but definitely not needed. 5/5

MIXABILITY:
No issues whatsoever. I always look for the foam at the top of BCAA products once mixed in water as it is a good indicator of an appropriate Leucine dose. 5/5

DOSING:
- 1 scoop Pre
- 1 scoop Intra

PERFORMANCE:
Definitely noticed the benefits of the added Methylcobalamin, Betaine, and Betalanine. The Citrulline is a little underdosed, but not a complaint as most would not be using this product for the Citrulline benefits. Added endurance was the most notable benefits aside from the recovery of BCAAs.

OVERALL:
I would absolutely recommend this product to a friend. ESPECIALLY this flavor if you like Lemonheads.

Hi-Tech Pharmaceuticals Representative

✯Use Code

SWOLE30

to save an additional

30% OFF

✯

✯APSNutrition✯ALRIndustries✯LG Sciences✯Innovative Labs✯

✯Hi-Tech✯FormutechNutrition✯IForce Nutrition✯

Instagram @TheSwoleNurse

-

www.YouTube.com/TheSwoleNurse

5/5

Taste: 5/5 Snowcone was great! Even after a full tub, I'm still having difficulty nailing down what exactly it tastes like, but if you like anything fruity and not overpoweringly sweet, I'd highly recommend you check it out! Hardest part was not chugging it all on the first set.

Mixability: 5/5 Nuff said. 2 scoops, 24 oz of water, a few shakes and you're gucci.

Performance: 5/5 This was my first experience with an intra workout product and Swolemate really impressed me from the beginning. Noticeable increases in endurance, mood, and sweating. Even the last reps of my last sets of the lift felt smoother with Swolemate. I've built up a pretty good tolerance to Beta Alanine but was still able to feel some tingles at 2 scoops. Also worth noting, I did notice slightly decreased DOMS. Was also pretty impressed at the endurance increase it yielded when taken pre-cardio.

10/10 would recommend

Also check out my log for more in depth observations: Beta finds his Better Half with iForceNutrition's SWOLEMATE (Sponsored Log)

This has gotten rave reviews since it's release. Personally, I am a fan, but it's nice to see end users loving it.

iForce Nutrition Representative

5/5

I received the Sour Lemon Candy flavor as part of a promotion and this was my first experience with an intra-workout. I generally drink a half-gallon of water while I workout and then fill the bottle back up if it is needed.

Taste:
I have to say that iFN nailed the lemon flavor here. I love lemon flavored anything and I found the flavoring to be excellent. The first day, I mixed a scoop with roughly 10 oz of water and thought it was great. However, after that, I decided to mix SWOLEMATE with my half-gallon of water. It gives it a somewhat subtle lemon flavor that makes you want to keep drinking it. I usually have to force myself to drink water between every set to hit the water goal I want. With the SWOLEMATE added, that is not an issue. It's like a treat.

Mixability:
It mixes perfectly. No sediment or debris floating in the container. You put it in, shake three times, and it's gone.

Effect:
My plan is generally to use one scoop on lifting days except legs, where I use two scoops. On the days I use one scoop, I supplement with amino acids before the workout. I just don't want to completely blow through the container of Swolemate as it is a joy to drink even at one scoop. When I am drinking it during a workout, I notice a big improvement to endurance. I literally go longer before I start crashing. It's nice. I also have used it on rest days by just mixing one scoop with my half-gallon of water and drinking it at the house.

Overall:
This stuff would sell as just a lemon candy Kool-Aid. The flavor is that good and then when you factor in the BCAAs and electrolytes, it's a no brainer. I wish I could have a never ending tub of it. My one criticism is that if you dose at the recommended 2 scoops per day, this container would be gone in 15 days... but throwing in another BCAA supplement to extend the life of this isn't that big of a deal. I knew it going in and won't knock the score for it.

SWOLEMATE is the realness.