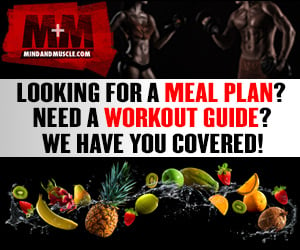 Manufacturer:
Scivation
Rating:
5
out of 5 stars, based on
1
total reviews.
Read all 1 reviews
Submit New Review
5/5

Flexatril: This is hands down the best Joint supplement I have ever taken, After 4 days of loading all my minor joint aches and pains were gone! No I'm not lying. After 50 days. My left shoulder is still improving; I would say it is @ 85%. This is also amazing. When I started I had had an impingement for a little over a year, Tore my labrum about 2 months later and was done with almost all shoulder and chest exercises. I still have to keep my weight semi light. (No lower than 8 reps) but I can now hit my Chest and Shoulders and getting growth. I will probably never be able to strait bar bench again and I will have to watch my form and angles on my shoulder exercises but Flexatril has been a God send for me.
Got a customer for life on this one!

Complete log: Studhorse Putting SCIVATION Xtend Perform and Flexatril to the test (Sponsored)

Great review, I am currently running it and I second your review, tried so many joint supplements and this one is the best so far. I wonder if it's the high concentration ashweganda in there. It's not your typical msm joint pill....