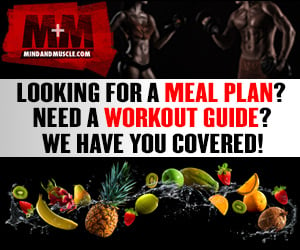 Manufacturer:
Body Performance Solutions (BPS)
Get those dang reviews going!!!

Current Log: http://anabolicminds.com/forum/supplement-reviews-logs/304802-themovement-bringing-blitz

Final Review:
COMMAND & CONVERT: For a small profile this stuff really works. helped with my energy and aggression in the gym. My lift weight or reps went up every workout. (HST)
I did lean up a little from the CONVERT. noticed it the most losing that last bit of chest fat that guys my age struggle with.
(I call it the milk titty)

Strength 4/5
Leaning effect 4/5
Libido 5/5

Was given a bottle of each and enjoyed it so much I also purchased a bottle of each.
I have been a natty lifter for 35 years and have tried a lot of natty products and this is in my top 5.

Pro God, Pro Gun, Pro Life.