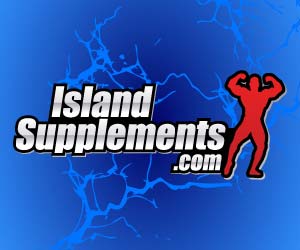 Manufacturer:
Competitive Edge Labs
Rating:
4.6
out of 5 stars, based on
5
total reviews.
Read all 5 reviews
Submit New Review
5/5

Dosing
3 Caps AM & 3 Caps PM

Effects
When I started taking M-Test was just finishing up a 4 week run of single
ingredient test boosters, that included almost all of the ingredients in M-Test
I started taking M-Test the day after I finished the 4 week run. I can honestly
say that M-Test did not disappoint, and I could not tell I stopped taking alll
the other supplements I was on for 4 weeks previously.

Energy 4/5
Energy levels were really good on M-Test. Kept me going at the gym.

Erections 5/5
This is where it shined. Erections were harder, for longer periods.
Plus morning wood was off the charts most days.

Libido 5/5
Could not stop thinking about sex.

Mood 4.5/5
Mood was more calm, probably because of the KSM-66. But overall a nice
alpha feeling, without being over agitated or aggressive.

Strength 4/5
For a natural product, its hard to give it a 5, but it was really close.

Overall 5/5
Its hard to give it anything less. Considering on effective it is, and how
comprehensive it is, and how cheap it is..!

Go out and buy some now..!!!


Thanks @mw1

Last edited by vujade; 02-15-2017 at

07:22 PM

.

Reason:

Spelling Error

Nice solid review .. love this stuff hands down best testbooster that does more

I'm a lil over 2 weeks and mood & energy has been off the hook along with 1-1.5hrs bed sessions cardio never hurts

4/5

had a chance to log and review this and was a little skeptical but in the end, very good product-

price wise- its a good buy and avg for the 30 day cycle

this kicked in around the 5th or 6h day -give or take a day here and there and my mood was up, energy and sleep as well. best I have experienced from an OTC.

sleep was better than avg, although many had better experiences than I did, so I am being greedy and that's why it gets 4 stars!
I split the doses and took them all at once, just for my own personal experience and for me, splitting was better.

I would recommend this and would/will use this again. CEL did a great job on this, but as I mentioned in my log, I hope they don't remove or change anything- maybe add a little more of something here and there, but this works as is

4/5

Dosing
3 Caps AM & 3 Caps PM

Effects
The first 2 weeks I noticed a huge increase in libido, this leveled out over time but what didnt change is the size of my boys...they are bigger than they ever have...for someone who has messed with his hormones too often too soon, this is amazing.

Energy 4/5
Have been feeling more energized and positive since I started taking it.

Erections 4/5
A+ the first 2 weeks then it leveled out.

Libido 4/5
Could not stop thinking about sex the first 2 weeks then it leveled out.

Mood 5/5
GRRRRREAT! More confident and calm.

Strength ?/5
Couldnt tell a difference since I have been training for endurance lately.

Overall 4/5
Best test booster I have ever taken. I wish the main effects lasted longer than 2 weeks tho but that might not be the products problem but rather how libido works in relationship to test, I might have felt the sharp increase but not the steady high levels as far as libido goes.

5/5

Ive just finished an 8 week run with M-test and its hands down the best test booster ive taken. Its actually the only test booster that I felt has been worth a damn. started to feel it in 3-5 days and fully kicked in around day 10. What is probably the best is the mood enhancement aspects that tie in well with the boners. Now its great for about 4-6 weeks but then I feel my libido levels out, but that should be expected.

Im 41 and have tried many different things with little to no results besides D-aspartic acid, but that only works on me for a week or two and then I have to cycle off. More recently I have ran Activate extreme and Diesel Test Hardcore and neither of those did anything for my libido, DTH actually lowered it no matter how many caps I experimented with.

Anywho I rate M-test two thumbs and a boner up.

Solid reviews, good to see people enjoying this .. hands down the best test booster on a market.

I just finished my 4 week run couple days ago .. will compile a review once i get home.

Great reviews guys, thanks for taking the time to post them!

Serious Nutrition Solutions Product Rep

- db77 @ seriousnutritionsolutions.com

5/5

My review:

Thanks to the gentlemen at SNS/CEL for giving me an opportunity to log this outstanding product. I can't say enough good things about this product. The initial effects began to kick in a little over a week in for me. Increased libido, increased feeling of well-being, increased load volume, the types of things you want from a good natural test booster. Week 3 is when everything really settlers in. I am getting ready to start the 6th week and the effects haven't diminished.

Now, I know when a lot of people hear the words "test booster", they expect things akin to steroid results. This isn't that. You WILL get a better body composition if you put the work in. The confidence in your strength will allow you to push harder. For example, I had NEVER tried the 90s on dumbbell incline press. Now I do them with regularity. I would love to use this product on an 8 week off, 4 week on regular basis. I also think this product could be an invaluable part of PCT as a way to get back to homeostasis faster.

I am really going to miss using this product. The nice thing is that you can get all of this for around $30 a month. I don't know how this would help people in their 20s, but as someone who will be 37 next Sunday, it was awesome. Thanks again guys! I highly, HIGHLY recommend this.

At the time of my review, this page wasn't up. I just now saw this! Thanks again guys!

CEL M-Test

Another happy user! I like the way this is showing... thanks @ryane87 for taking the time

Serious Nutrition Solutions Product Rep

- db77 @ seriousnutritionsolutions.com

The great reviews keep coming in

https://juggernautlabz.com/ Code Frey10 .
Mr. Supps Code AM10 www.mrsupps.com 10% off
Iconic Formulations and Iron Legion Code Chef www.iconicformulations.com 25% off

CEL M-Test

3 weeks in to a bottle of MTest and I'm throwing in the flag. 35/M, ran a few of the major natty test boosters, I prefer legit longjack, OL Kingsblood was a great run.

I however seem to have a sensitivity to fadogia. I've run it in the past and bailed out on the cycle due to side effects, most concerning was a substantial increase in mpb. Once I ditched the compound, things back to normal. Same thing with MTest. Not saying it's a bad product, but fadogia just ****s me up. Lessons learned, if you have an affinity for mpb, tread with caution.