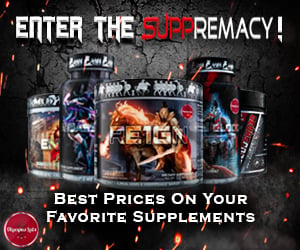 Manufacturer:
Olympus UK
Rating:
5
out of 5 stars, based on
1
total reviews.
Read all 1 reviews
Submit New Review
5/5

I ran Epi and 1 while on a cut. It was across six weeks and calories tapered: -250, -500, -750, -1k, -1k, -750. Even at my most extreme calorie deficit my strength continued to increase week over week. My plan was to use my 4 weeks of PCT to taper back to maint (-500, -250, Maint, Maint). At the end of the 6 weeks I decided to continue the cut to try and lose more fat. THIS is where my mistake occurred. While I did lose more weight, I also lost all of the strength I gained while on Epi/1. By the end of my cut, I was back at my starting baseline.

Long story short, this stuff was legit and it can work very well on a cut or recomp. However, if you care to keep the gains you make, you need to make sure you have gone back to maintenence or maybe even a slight surplus during PCT.

Also, PCT is a MUST and I highly recommend more than just OTC Test Booster. My PCT was nolva and OL Sup3r PCT and it wasn't enough to overcome the calorie deficit I stayed on to keep all my strength gains.