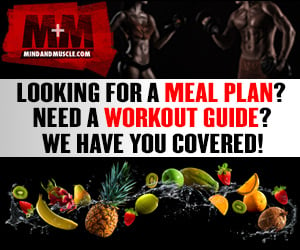 Manufacturer:
Olympus Labs
Tried a sample , damn this stuff had me sweating for hrs . Very effective. Not keen on stim fat burners , thankfully don't need @ about 10% bf. But this is good

Used this product for over a month had adverse effects that caused me to stop it early goal was for 8 week run. initial 4 weeks were spectacular
Energy focus 5 out of 5
Good clean energy all day no signs of crashing. Focus was on point constantly gave me an extra boost to do more reps and complete my daily work/task with little to no hesitation.

Mood elevation 5 out of 5
For most part I'm a happy guy but this made me at least feel more spruced more invigorated better output on daily life. Those are bold claims but it almost felt like o could never be angry or depressed while using this product

Fat burning ?
Too be honest feel like most products shine after the initial four weeks my diet was on point calories remained same since get go and still mainted to drop an average of 1.5 lbs a week. So in my book fat burning seemed to be at least a 4 out of 5 if not better but trying not to sound like this was soul purpose of me maintaing a steady weight lose even though my calories remained same for almost 2.5 months one month and some change being on bloodshr3d raw.at end of day nutrition and training have to be on point and supplements do what they just do what they say they are additional support in your goals.

Side effects for last couple weeks of use felt almost lightheaded naeusous and dizzy and took some time for side effects to wear off. Almost had that feeling of I was in a room but was looking through glass if that makes any sense. Overall it just became too much to say to continue but can't speak highly enough of this product given the circumstances and that everyone reacts to them differently.

Final thoughts give this product a 4 out of 5 and really anyone who is wanting to feel good while cutting this a must try.