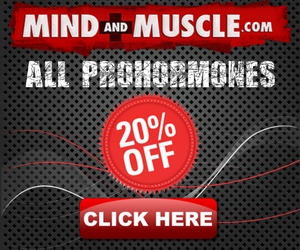 Manufacturer:
Hi-Tech Pharmaceuticals
Rating:
5
out of 5 stars, based on
2
total reviews.
Read all 2 reviews
Submit New Review
5/5

I love when I try a supp that actually does what it's supposed to. I don't live in a dreamworld (if any of you are old enough to remember a certain supplement company that tried to sell us "the band"?) but I've nevertheless been disappointed many a time.
NOT THIS TIME! This is a solid supp that does what it's supposed to do, and does it well.
Mixes well
Taste good
Kicks in pretty quickly
Gives a constant level good energy
Helps in systemic recovery
The only con: you have to keep track of your work because this will have you going waaay beyond your normal abilities and recovery capabilities. I was doing like 1 1/2 times my normal workload, and if hadn't kept track I would have gone all energizer bunny - fa realz!
This ones a keeper!

5/5

I have recently purchased 4 bottles of Off The Chains with an online deal.
I got the Pink Lemonade, Blue Raspberry, Green Apple, and Rocket Pop.
I have used this product for about a week now in various ways to give a review.

Taste:
ranked from my favorite to least favorite with a rating for each.

1. 10/10 - Green Apple - I love this flavor. I can't get enough of it. f*CK!
2. 10/10 - Rocket Pop - This is simply delicious
3. 10/10 - Blue Raspberry - WOW this one blue my mind. I have a blue raspberry BCAA from my local nutrishop and after tasting this I want to throw my other one away!
4. 8/10 - Pink Lemonade - I like that it is not sugary, but something was missed here. It's not bad.. but something is missing that I can not rank it to the level of the others.

Mixing 10/10: NO DAMN ISSUES!

Effectiveness 9/10:
I like that it is very versatile. I primarily use it as an intra to maintain energy levels while working out + get my BCAAs since I workout fasted at 5am. The energy is clean and the focus is mild. This DMAA doesn't hit like Phenadrine v2, which i believe is Hi-Tech as well, even at 3 scoops (60mg). The sweet spot for me is 1-2 scoops. 2 scoops as a preworkout and 1 scoop as intra. I tried 3 scoops pre workout and everything was fine... until crashing about 1.5 hrs later (this happens to me with DMAA). No crashing with 1-2 scoops. I really like this as a mid day or mid afternoon pick me up! 1 scoop when you are starting to wind down at work and it gets you going again very nicely. This is perfect if you want to stay away from energy drinks or want something more than just a coffee. I would definitely use this if I had to workout during lunch.

Conclusion 10/10:
I really like it because you can use it in so many ways. Some intra's have a lot of pump in them others more caffeine, but this has a perfect balance. More scoops for preworkout, stack it with a pump product, or keep a tub at work or at home for a delicious energy boost.