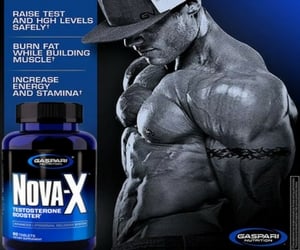 Manufacturer:
Vein Nutrition
Rating:
5
out of 5 stars, based on
1
total reviews.
Read all 1 reviews
Submit New Review
5/5

Big hulk
Put me right in dream land everytime
Being that this is my first attempt at trying to sleep aid . I found this extremely helpful with PTSD and explosive disorder. Sometimes I stay up at night and think about things that happened in my life and there's nothing really to explain how horrible those flashbacks can make anybody feel especially when you were the bad guy. But taking sedation 15 minutes before bedtime put me right out every time without an issue. I also have another product called Comatize, I can't wait to try that. So five stars across the board Effectiveness perfect. I will definitely pick up a few of these to keep on hand it also calms my shakes down at half a scoop. GET ON THIS !
Similar Forum Threads
By bighulksmash in forum Supplement Logs

Replies:

262

Last Post:

01-06-2017,

06:35 PM

By ptrain19 in forum Supplements

Replies:

12

Last Post:

08-17-2007,

03:35 PM