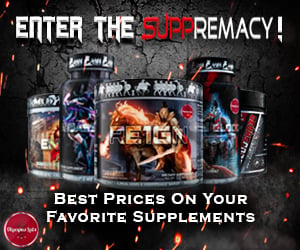 Manufacturer:
IDL
Rating:
4
out of 5 stars, based on
1
total reviews.
Read all 1 reviews
Submit New Review
4/5

@bighulksmash was kind enough to give me some samples of some IDL products. To be honest, I didn't expect much because aside from him, I had never heard of the company. I am also not a big pill person. I don't have a problem swallowing them, I just prefer beverages. I was pleasantly surprised by the energy from the pill. I had 5 and a half hours of sleep and was both surprisingly focused and in a real good mood. I wasn't expecting much from one capsule, but it was very enjoyable. I never felt jittery. It wasn't insane energy, just real good energy. I think if you prefer non-stim pres and sometimes take stims, this could be for you. It isn't overpowering at all. Very good.

Cool. May be the mid day lethargy ticket.