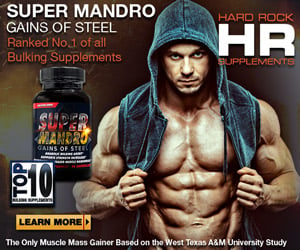 Manufacturer:
Black Lion Research
Rating:
4.6
out of 5 stars, based on
10
total reviews.
Read all 10 reviews
Submit New Review
For whatever reason I responded better to FD1 has the thought of a re release ever crossed your mind.


Most see weight loss at 500 cals above maintenance.
If you want to grow I would increase cals 500 for each week.
It sounds like alot and it is. Youll gain some bodyfat prob by the end but I can promise you youll be significantly larger.
The point is...eat. alot more than norm and youll grow a ton.
Eat maintenance and youll likely lose weight.
Eat just above and you may still lose some weight as fd2 has serious fat loss action.
One of our members did like I outlined. Tons of extra cals. He gained 17lbs. I think 4 to 8 weeks.

BLACK LION RESEARCH Follow your own path-


I have to have bloods taken every 8 weeks and I'm due to have the next set done next week. Which gives me the perfect opportunity to see if M-Test really does increase Testosterone levels, with bloods to prove/disprove it.
I'm going to start the 8-12 week (Unsponsored) M-Test run (Plus A Log) the day after my bloods are taken and will be posting the pre and post results.

I'm having trouble finding fd 2.0 , is there new packaging from strong or is that 1.0?

http://anabolicminds.com/forum/supplement-reviews-logs/262422-mst-ragnorok-elite.html Mst Ragnorok Elite log

Pro God, Pro Gun, Pro Life.