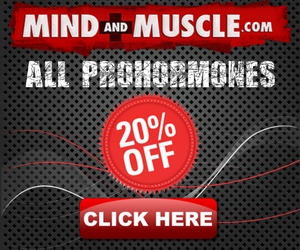 CONQU3R UNLEASHED (40 Servings)
Manufacturer:
Olympus Labs
Rating:
4.44
out of 5 stars, based on
18
total reviews.
Read all 18 reviews
Submit New Review
CONQU3R UNLEASHED (40 Servings)
5/5

Picked up the mango on the NP deal. First workout was great! Energy was good with no jittery high and no crash. Focus was on point. Flew through my workout, then spent more time on traps and shoulders because I wasn't ready to leave! Think I've found my new favorite stimmed pre! Legit product from a first rate company!

5/5

5/5

Best preworkout I have had since DS Craze in the focus department which says a lot. Definitely best pre on the market currently. On top of that the pump is just as good or better than non-stim pump focused standalone products so conqu3r is definitely the most all-in-one product currently available. Nothing needs to be added except possibly creatine which is dirt cheap.

4/5

Would have liked to give this a 4.5. Krushed Kandy is my favorite out of the three I've tried (Mango, Straw Kiwi, and KK). It tastes like cotton candy for sure. I'll note that all flavors are better with 3g of bulk cit mal added. Gives it a little more "depth".

The effects are great. I drink this approximately 30 minutes before my workout. Once I get in there and get a set or two under my belt, it really kicks in. It literally has me jumping around the gym. Time between sets is shorter. Focus and drive are great. Awesome pump on a fasted session.

Olympus Labs has an amazing pre that stands up against anything on the market. I'll be using this one for awhile!!

5/5

Krushed Kandy – Olympus Labs reformulated Conqu3r DemiGod and brought on a new flavor called Krushed Kandy. This is going to be a twist on Cotton Candy. Right away I mixed the sample I got in 10z of water. After a few sips I got a mix of a blue raspberry and cotton candy mixture. Not to say one overpowered the other, but a good 50/50 blend of both. I would say OL Took a step up from their previous flavors of the DemiGod Conqu3r with this one. It is not overly tart or strong, but mildly refreshing. There is a slight aftertaste to this product, nothing artificial though.

The Formula is not released for the new OL Conqu3r Unleashed, but judging off my workout I can clearly see it does not lack pump ingredients. If I were to guess the Agmatine, and glycerol are still present in this formula. Instantly I could feel my veins and arms start getting hard after a few working sets. I also noticed the energy was very strong. My sweet spot is around 200mg caffeine, and this seemed to push the edge. If I were to take a stab my guess would be 250-300mg caffeine per serving of Conqu3r Unleashed. I could be playing the guessing game here, but the focus aspect seemed to be stronger in this version compared to the Demigod. OL may have utilized different forms of nootropics to add on top of a hefty dose of caffeine. An OL rep has confirmed that the only nootropic in the formula is Alpha-GPC so must be something else.

4/5

Great product for focus, energy, and pump. I have mango, and if I cared more about flavor, I'd give it a 2-3/5. Honestly, mango is disgusting (and I loved the taste of OG Craze, OG Animal Rage, etc.). But it works, and that's all that matters. Plus, I've heard KK is way better, so I have hope.

I'm pretty stim tolerant, but 2 scoops gives me nice clean energy. Focus is definitely on point. Puts me in the zone to lift. Finally, I lift fasted so I usually don't get a pump at all. CU does provide a nice little pump, so I can only imagine what would happen if I had some carbs in me.

Overall, great formula.

5/5

I normally don't care for pre-workouts because in my opinion, there is always something unnecessary in them (beta alanine, betaine, creatine, etc.) or they are underdosed in certain areas. I've been a caffeine + random single ingredient guy (Alpha-GPC, etc) preworkout for awhile, until this product came out. I've been using it for about a month at 1 scoop and it's been great.

Today I "upgraded" to two scoops and had one of the best workouts EVER. I wish I tried two scoops sooner (thing is, I'm stim sensitive so 300mg caffeine is a lot so I tried building up my tolerance to it). It's a well balanced, properly dosed pre-workout that's focused on acute performance (which IMO, is what a pre-workout is for). Although admittedly, I have no idea what J Regia is or how it's supposed to be dose, but this ingredient seems to be helping in a "focus" kind of way.

The taste isn't the greatest (using Lemon Rox), but I always planned on drinking this kind of stuff for results, not for taste. Chugging it down in 12 oz of water is easy for me compared to some of the other stuff I've tasted.

My only complaint(s) are I wish it had more Alpha-GPC, but it's still got enough for acute benefits, and also, the scoop/handle is a bit small for people like me (I have massive hands). That's a small complaint, and OL has already said they fixed it for the next batch, so that sort of nullifies what I just said. I don't bother posting reviews for pre-workouts I try, but because of today's workout, I felt the need to voice my opinion. I love this stuff.

5/5

Ok so Im not new to the OL PWO CONQU3R and have honestly had every generation up to this one and its definitely the best so far!

Taste: 5/5 Lemon Rox tastes just like an old school Lemon Drop and Kandy Krush is a little sweeter than I like but its a good change of pace

Energy: 4/5 I dont get an overwhelming rush here but I like that the energy is gradual and it tapers off just as easy as it comes in

Pumps: 5/5 Seriously 2 scoops on your higher volume days will leave you begging for mercy if you actually keep tempo! Pumps last hours after the gym and obvious fullness even farther beyond that

Neg. Sides: None to report. No stomach issues, no mixability woes, and then container doesnt take up alot of space in my bag.

Overall: I highly recommend this PWO to all enthusiasts who want that little extra in the gym. A little can go a long ways when building up to 2 scoops of this!

5/5

This pre workout kicks booty. If you are here reading Reviews because you are on the fence of buying it or not...its not even a question. Buy it you will love it.

Everything about this pre workout is the perfect level of everything. Perfect level of endurance and push right till you finish your workout so youre not left with left over stim and anxiety. Tunnel vision focus. Pumps are always there. Strength and muscle activation is always there.

I am not one to give out good reviews on products easy. It needs to be a certain level to impress me. I have already bought and went through 3 of these with my Girlfriend (who loves it too).

1 Negative. When I go over 1.5 scoops, I tend to get some GI issues (thoughts are from the Glycerol but idk). But real talk, you only need 1-1.5 scoops anyways. Value is rediculous.

4/5

1sc Kandy Krush flavor

Taste- this tastes like pure sugar. Which as a cotton candy flavor is just what it should ha. It's very sweet and has zero tang. As a cc fan, I liked it but it did have a bit of an odd aftertaste. I would say it's good but not great as far as flavor goes definitely not my favorite cc flavor ever but good enough to drink again. The sweetness and aftertaste though could get old very fast and I could see getting sick of it before finishing a tub.

Mix- perfect. Zero issues here

Pumps- solid, but not quite as grand as I had hoped. I would rank it probably 3rd best behind og conqu3r and high volume. I took this on a leg day and while I was pumped, it wasn't painful or rock hard as I've had before.

Focus- this was the highlight for me. I was totally in the zone the entire workout and only saw myself. Weights went up without issue and rest between sets was only to appease the little fatigue.

Energy- this was surprisingly nice. I had expected it to be a bit too much at my current stim tolerance but it was perfect. Smooth coming on, smooth throughout, and no crash. Just right.

Endurance- right up there with focus, this was a high point. I found myself barely resting between sets and just crushing the weight. Fatigue never truly set in and I kept adding weight throughout. Rests were probably under a minute even on higher rep squats. Truly impressive.

Overall, this was nearly perfect. I would have like a little more pump and a bit better flavoring but this is about as close to everything you can get in one scoop of any pre. I wouldn't hesitate to purchase this even with the flavor.

One random side note: do NOT smell the powder haha. It stinks something fierce. Probably what contributes to the odd taste.

One random side note: do NOT smell the powder haha. It stinks something fierce. Probably what contributes to the odd taste.

once you smell it, it's all over.

3/5

I bought the mango version, and it doesn't taste good. very chalky, and doesn't mix well in my opinion.
With that said, the product works great! clean energy, focus, pumps, no crash or jitters.
I'd buy It again if it didn't taste so bad.

5/5

Thank you for the sample Olympus Labs. Conqu3r Unleashed - Kandy Krush flavour.
No prop blend here. Every ingredient is properly dosed.
Everything dissolves well and there are no floaties.
Absolutely love the smooth cotton candy flavour, it's not overpowering but just the right amount of sweetness.
Pump and vascularity - out of this world, my muscles were so full I could barely keep repping the weights, I typically look at least 10 lbs heavier after a good work out just from the muscle pump.
Laser like focus, I had tunnel vision and great mind muscle connection with each rep and exercise. Helped me focus on form as well as ponder the multitudes of life.
Energy was clean, no comedown, lots of endurance and stamina, could keep pushing through sets like a machine. I also noticed quality in strength and power out put.

Overall I am very impressed with this product. I am not a stim-junkie by any means and rarely use a stim based pre work out but I could see me cycling this into my supplement regimen with Conqu3r Unleashed Stim free.

One thing stopping me from trying this, WHY no beta-alanine >? tingles or sore muscles...
also, i tried muscle tech plasma muscle with peak atp and it did nothing for me, do you think i should give it a try?

Hmmm!!! Ok, I thought beta alanine was great for flushing lactic acid out, some preworkouts go as high as 4grams

Thank you for the information, I have tested a lot of preworkouts and so far it seems the simpler the ingredients the better the respons, overloading the system with extra ingredients can be counterproductive, I will give this preworkout a test for sure !

Any info on the breakdown of the proprietary blend of ingredients and amounts most specifically how much caffeine?
Just finished my tub an realized the difference in labels on the stim an non stim version

Current Log: http://anabolicminds.com/forum/workout-logs/277069-new-year-new.html#post5232295

I just ordered a tub of conqu3r. I usually add two scoops of high volume to my preworkout for the pump, this has the same four ingredients that I take, same dosage... my preworkout usually tastes nasty sweet...one more thing creatinol, This ingredient is crazy good for energy! Looking forward to try this!