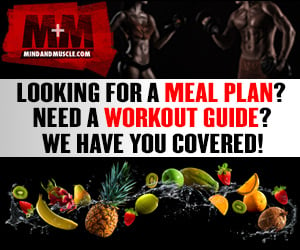 CONQU3R UNLEASHED (40 Servings)
Manufacturer:
Olympus Labs
Rating:
4.37
out of 5 stars, based on
19
total reviews.
Read all 19 reviews
Submit New Review
CONQU3R UNLEASHED (40 Servings)
Are you referring to DMHA and the J. Regia Extract currently found in the product? Why is this product getting discontinued can you elaborate? There are plenty of products with J. Regia Extract and I'm unaware of the FDA making a decision on this matter.

3/5

Today was my first scoop of Conqu3R. I haven't taken a pre-workout in a long time. So, thought it would hit me pretty well. But, just didn't get the kick I was expecting.

Positives:
Focus- 4/5
Pump- 4/5

Negatives:
Energy- 2.5/5
Taste- 2.5/5

We take pre-workout for the energy. Today I did legs and it wasn't anything incredible that Conqu3r did to push me. I would have probably had the same energy without it as well.



1. CU isn't an over the top stim bomb but rather a very smooth and clean pwo with loads of focus and pumps.

2. You mentioned today was your first scoop. A full serving is two scoops. If you only did 1/2 serving, please consider giving a full dose a shot and a few workout sessions before making your final judgement.

3. As I said, we appreciate the feedback. CU is beloved as the best all-around pwo by many, but one major thing we focused on improving in the new Re1gn is the energy/stim portion. So if CU doesn't get it done for you I'm betting Re1gn will.

Highly suggest 2 scoops, or the full serving. A month straight at 5 days a week and the effects still haven't diminished. It's why I will be buying Re1gn and if I don't like it, BOGO Conqu3r Unleashed here I come! haha

It's Bea, fcker. Bea Mother****ing Arthur. Dammit........lol

Serious Nutrition Solutions Rep



Really sorry that I judge an awesome Pre-workout as average.