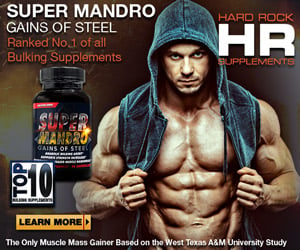 CONQU3R UNLEASHED (40 Servings)
Manufacturer:
Olympus Labs
Rating:
4.37
out of 5 stars, based on
19
total reviews.
Read all 19 reviews
Submit New Review
CONQU3R UNLEASHED (40 Servings)
Current Log: http://anabolicminds.com/forum/supplement-reviews-logs/304802-themovement-bringing-blitz

I just ordered a tub of conqu3r. I usually add two scoops of high volume to my preworkout for the pump, this has the same four ingredients that I take, same dosage... my preworkout usually tastes nasty sweet...one more thing creatinol, This ingredient is crazy good for energy! Looking forward to try this!

I just want to extend another thank you to GNO and Olympus Labs for allowing me to sample Conquer Unleashed. I tried the Krushed Kandy flavor.

Taste:5/10
After confirming amount of water, I went with 14-15oz. of ice cold water to mix up the pack (which is actually 2 scoops/1 full serving). This was not something Iíd classify as good tasting, but it wasnít wretched by any means. When it comes to pre-workouts (and all things other than aminos and protein, really), I tend to slam it regardless of flavor, so itís not a deciding factor in whether Iíd purchase something or not so long as it works and the profile is on point (which this is). But itís worth commenting on, since these days there are definitely plenty of quality tasting pre-workouts on the market (gone are the days of the horrible NaNO Vapors and when all things were fruit punch lol). Interestingly enough, the after taste was almost more enjoyable. Again, not great, but better than what I tasted while drinking it. Iíve had several snow cone/cotton candy flavored products and Iíd have to rate BPI first in that category, followed by PES, SNS, and this.

Mixability:10/10
Zero issues here with mixability. I always put my water in the shaker first and then add my powder. So I just opened the packet and dumped it in, shook it up, and had no problems with clumping, floaters, etc.

Pump:9/10
I remember when I first started with supplements and finding a ďpumpĒ product was a huge deal. Over the years, Iíve managed to obviously gain more muscle, but also have my nutrition in check and my workouts in order so that achieving a pump is not difficult for me. I generally use a pre-workout based on the profile and specific ingredients being included rather than ďOMG GUYS, THIS STUFF FEELS GREATĒ from some random guy at my gym (which Iíd been trapped by when I was younger Ė same goes for those old MD ads). Anyway, with the doses of L-Citrulline, HydroMax, agmatine, and arginine silicate, the pump for this was not surprising at all. I generally opt for citrulline or cit mal, agmatine, and hydromax in my pre-workout, so this was on par with my usual workouts Ė which is very good. I used it on a high intensity chest session, which means 4 sets of 12 with no more than 60 seconds rest between sets moving from incline DB bench press, to barbell flat bench press, inside pec work on the hammer strength decline machine, HS decline presses, and then seated cable flys with a bosu ball behind my back (for a deeper stretch). Very pleased with this.

Vascularity:9/10
Vascularity receives the same grade and explanation that pump does. Not a whole lot different here, but I feel itís worth noting because I can tell the difference in more blood pumping through my veins and how visibly noticeable they are. My forearms may have been a tad bit more vein-y than normal, but pretty close to on point for what I get Ė which is a good amount.

Energy/Focus:9/10
Lately Iíd been using USPís ModernPre as my go-to pre-workout and that is mostly the caffeine and Cognizin that Iíd feel, so this was a bit different. I couldnít particularly differentiate that this was more or less energy or really all that different, but I was certainly focused and really grinded through my workout and didnít feel like I was lacking in any area.
Overall:8/10
Iíd give this an 8/10 for a grade of B overall. This is a great pre-workout with a very solid profile. Iíd happily use it again and Iím excited to hear that new flavorings are being worked on/have been implemented. Iíd love to sample the new stuff to see how much of an improvement there was, because thatís the only thing keeping this from getting an A. The grade of B is still above average, but thatís the separating factor in this one for me. Again, thank you very much for the opportunity to try this out.

Psalm 34:10 - "The lions may grow weak and hungry, but those who seek the Lord lack no good thing."

EvoMuse Representative |

[email protected]

| Inspire to Evolve


3/5

So I recieved a sample from OL and I just want to share my experience with Conqu3r Unleashed. These are the departments I noticed:

Taste (Krushed Kandy) 2/5 : Nothing I would wake up for in the morning for a workout at fasted state. Not a taste I would enjoy.

Mixability 5/5

Pumps 2/5: When I started my warm up sets it was excellent but didn't last long.

Energy and focus 4/5: Smooth and long lasting

Recovery 5/5: Recovery between sets was insane, I would super set and do shorter pauses between sets as usually.

Strength increase 5/5: added weight on all my lifts SIGNIFICANTLY

Vascularity 5/5: I've never seen my veins pop out like this. INSANE

Overall: I have a tub on it's way to my hands. I would recommend but not for all types of workouts.



Though a lot if factors come into play regarding pumps.

Things like:
- Dose timing
- level of hydration (pre and intra)
- carb intake that day
- last meal before workout
- training type and volume

So he prob just had an off day as it relates to pumps. My guess anyway

Olympus Labs Representative
Olympus Labs - Turning Men Into Demigods
BOXER30 TO SAVE 30% OFF OLYMPUS LABS ITEMS

I have tried a tub of crushed lemon and a sample of crushed candy.

Positives:
-pump is there, you don't need to add a pump preworkout to this. 4 grams of citrulline and 2 grams glycerol is good enough. If you need more than stack it with a pump pre...
-nice mild focus that lasts for a couple of hours, but it's no where near DMAA or DMHA.
-no beta alanine, I did not realize how much I do not miss this ingredient until I used this
-no creatine, I do not respond to creatine that well and higher doeses bloat me.
-creatinol o-phosphate great ingredient for power in the gym, works better than creatine for me
Negatives:
-it needs more stimulants to put you in the zone other than caffeine. It gives me a mild focus but not enough to be aggressive in the gym. Solution stack it with a fat burner containing l-tyrosine, dmaa, or any nootropic...
-taste, lemon has a chalky aftertaste, but nothing nasty, it's good for the results it delivers. Crushed candy: yuk!

Will buy again

5/5

Oh my...oh my...this stuff tastes GOOD. It's too good. I'm not sure I can stop drinking it.

Look, the first batch (old flavoring), I'm not going to lie. It was effective, but KK was my least favorite back then. I personally thought it had a nice laced chemical taste.

This new KK though. It really tastes like cotton candy. Lemon Rox is my jam, but I might have to switch things up here. I'm over here drinking a sample packet and not even going to the gym. That's how good it is lol.

At least I can use this focus, energy and mental clarity to get my work done tonight lol

Ordered a tub of kiwi and mango with this flash sale, left to try is lemon rox. I liked the first batch of KK so perhaps I'll get that too to compare the flavoring.

What's up AM Nation, writing up a quick review of a sample packet I received from the fellas over at OL UK.

Received sample packet of kk conqu3r unleashed

Packaging-10/10
Right off the bat, OL kills it with the packaging, I don't believe there is a sexier brand design then theirs...

Smell-10/10
Opening up the package you get a nice smell of Cotten candy. Doesn't smell like chemicals, or anything not drinkable. This made the anticipation of drinking the product that much greater.

Mix-Ability- 10/10
I have a standard shaker cup and mixed this packet with about 8-10oz of cold water. This product didn't separate at the bottom like most PWO I have tried in the past. It does have a little foam at the top, but that dissipates by the time I hit the gym anyways.

Taste-10/10
Honestly I was pretty shocked at how amazing this tasted, I've had plenty of PWO products in the past and none compare in the taste department. It was a nice easy flavor of Cotten Candy. I hate when products don't taste how you expect them too, so OL hit a homerun in this aspect.

Energy/Focus-10/10
Finally we have the most important part of any PWO supplement.... The energy and focus! HANDS DOWN the BEST PWO I have ever used. Heck I felt like I could workout for hours on this stuff. No crash, no jitters, no stomach bloating, just fulfilled expectations and real results. I took this around 430am this morning, it's now about 8 hours later and I still feel great. Hats off to OL for this product, I usually switch up PWO between tubs but now I don't see the need to.

Big thanks to @Jebrook and @NewAgeMayan for the sample!

Just tried a sample of the new version of CONQU3R unleashed Kandy Krush flavor. Loved it. The taste is way better than it was before. To be honest the old version to me tasted a little chalky and not great. Not so with this version. Taste was great.
Taste 10/10.

On to the pump and energy. Outstanding. Did legs today and after my third set of squats I felt like my legs were going to explode! In a good way! Lol. Once I got to leg extensions and curls the pump was insane. Energy was incredible also. Didn't give me the jitters like some heavy stim products do, just a constant drive and focus.
Effectiveness 10/10.

I would definitely recommend this product to anyone looking to get a great pump. This definitely won't be the last time I use it. Looking forward to trying some of the other flavors.

Thanks @Jebrook and @NewAgeMayan for including the free sample! Definitely a good experience!

CONQU3R UNLEASHED (40 Servings)

I've went through two samples of Kk, but didn't feel the energy coming on. I'm used to the gradual kinds of pre, been running cl white Rapids for a little. Is this normal? Are the samples not a true serving? I'm hoping that's the case, because I did order a tub of this. Everything else OL has been amazing. I'm hoping I just had undersized samples!

Edit: by two samples, I meant at different times. Not both at once

5/5

I love, love this product. It mixes very well with few, if any, particles on the bottom. You can tell that even there are a few artificial ingredients, it is definitely not overloaded like others. It is almost a natural color upon mixing.

Taste: the flavor I had was Krushed Kandy. It smells like Smarties candies. The taste isn't overwhelming, just enough to mask the taste of the ingredients. I would say a 3.5--4.0. I like the lack of a ton of artificial stuff

Pump: all the right ingredients. I am not one that notices a big difference. Vascularity in workout is improved. And when I do higher rep work, the pump hangs out with me a bit longer

Energy: I train first thing in the morning. So if it can get me going, it is great. Not overwhelming like you did an 8-ball. Just right with no crash whatsoever

Endurance:-COP is your friend. When I leave the gym it isn't because I am dead, it's because I don't have time.

Focus: very good. I feel my muscles more when I use this product

Cons: only one and I don't know what us causing it. I think it is the Alpha-GPC. On the days I.consume this product, I smell like f*cking fish oil and I don't consume any. I work in a warehouse so I sweat a ton. My wife noticed my different smell and it is the only thing that would make me look elsewhere

Overall I really do love this product

5/5

CONQU3R UNLEASHED review has been posted in the review thread! You can find it below as well.



I was lucky enough to grab a tub during the Olympus Labs Spring Cleaning Sale. Thank you to Olympus Labs for not only shipping it very quickly, but for giving me plenty of free samples to review in the future.

Taste: I purchased the Lemon Rox flavor. Two scoops with about 10oz water is definitely the sweet spot for me. There is a bit of a chalky after-taste, but it doesn't ruin the sweetness or flavoring of the product by any means. No foam while mixing- definitely a plus.

Energy/Focus: In this department, CONQU3R UNLEASHED is easily one of the most interesting pre-workouts I've tried in a long time; for that reason, it's difficult to review. In my experience, pre-workout supplements generally get broken down into one of three categories:

1. Insanely powerful heart-gonna-explode stimulant rush (Example- 1,3 DMAA)
2. Clean energy, great pumps (Example- Pre JYM)
3. Stimulant-free, insane pumps (Example- PEScience High Volume)

Until this point in time, just about every pre-workout I've taken (and I've taken my fair share) can be easily dropped into one of the three categories above. Then I took two scoops of CONQU3R UNLEASHED and I was truly blown away. I was confused by the effects more than anything. Fifteen minutes after consuming, I felt absolutely nothing. No stimulant rush, no focus, nothing. Did I just drink sugar water? Thinking I just wasted my money, I left for the gym.

The effects kicked in about halfway to the gym (25 minutes after consumption), and, quite truthfully, are very difficult to put into words. I felt calm, relaxed, and focused, but still absolutely ready to slam weights (almost like I just drank six cups of coffee, but had no jitters). It was a very gradual onset; VERY smooth, VERY clean, VERY calming energy that doesn't make your heart feel like you just ran up twenty flights of stairs. It gave me the "feel-good" feeling of 1,3 DMAA without the heart palpitations; a feeling I have long missed since the original Driven Sports Craze was released.

Pumps: Once the energy kicked in, I knew it was TOO GOOD TO BE TRUE that the pumps would be decent, too. I trained with higher repetitions to increase blood flow and see what this stuff could do. Suffice to say, the pumps were so intense that I struggled to remove my t-shirt at the end of my workout. This is easily one of the craziest pumps I've ever received from a pre-workout supplement. The pump lasted the entire duration of my gym session (roughly 1 hour).

Overall/Final Words: My biggest complaint with CONQU3R UNLEASHED is that every other pre-workout in my supplement pantry is now completely useless to me. This product has completely spoiled me; it seems ridiculous that I have settled for anything less than this in the past. The energy and focus is EXTREMELY clean and smooth with NO jitters and ZERO crash. The pumps are absolutely insane. It tastes fantastic. It's affordable. Seriously, what else can you ask for?

Rating: 6/5. Olympus Labs receives the bonus point for convincing me that all pre-workouts aren't created equally.