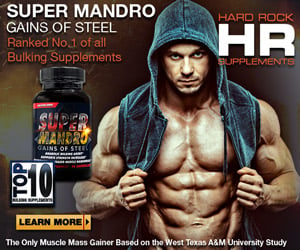 Manufacturer:
Performax Labs
Rating:
4.62
out of 5 stars, based on
13
total reviews.
Read all 13 reviews
Submit New Review
2/5

Well I got it and the first week I lost one pound , now 3 weeks later no results at all , I been eating better , working out harder and no results...

I remember you said it was working great a couple weeks back, how was the energy, mood and appetite suppression?

If your on a diet to loose weight (caloric deficit), you should be consistently loosing weight without taking anything, OxyMax and other fat burners should improve this process and the results. Have you had any experience with other forskolin products?

Sorry it hasn't worked out for you.

Hmm very odd, no reason you should experience results one run and not the next...

Honestly I think diet may be playing a major role here for you. After reviewing your post history it seems you dont respond well to alot of well formulated products



Originally Posted by

raulob72;

Not an attack on you AT ALL, I think it may either be your diet or simply your a non-responder to a wide array of different supplements that tend to be pretty successful in other users.

Well I been lifting for at least 7 years now.
And also a consumer .
This section is for reviews and for the consumers to read and make the best decision on how to spend their hard earned money.
I am a honest person and just posting my experience

5/5

I had a chance to try a bottle of OxyMax and it certainly did not disappoint! The focus, energy, mood boost, and appetite suppression were on point. I am very stim tolerant and 2 caps on an empty stomach was my sweet spot.

Unlike other supplements, I did not experience any drastic decrease in effects with time (mood enhancement, focus, energy, appetite suppression). It definitely got me through some very sluggish days.

My dose scheme of choice is 2 caps on an empty stomach. That would provide me with at least 4-5 hours of clean energy and focus. Mood boost would be a blast of euphoria around 30-40 minutes which would slowly fade into a general sense of well being. Appetite suppression lasted upwards of 6 hours on some days.

My diet was not regulated during this time. I probably cheated a bit more than usual, but have not noticed any appreciable fat gain.

All and all this is a SOLID product. I will put a review up in the review section, but I'd say this is like a big brother to Norcodrene. Similar effects, but OxyMax is stronger (2 caps vs. 2 caps). It is the closest product to the OG Detonate and I've tried.

Thanks for the detailed review. Glad you enjoyed it.

Performax Labs Product Specialist
Visit our site at www.performaxlabs.com and use code Ryan25 for 25% off Performax Labs Products!

OxyMax XT (60 Capsules)

I had the chance to sample some OxyMax XT.

I ran 1 cap a day and felt great. I don't have a high stim tolerance. Generally, a few cups of coffee is the most caffeine I intake. The mood and energy were amazing. I get pretty hangry if I go too long between meals, but this definitely helped.

I definitely sweated much more and had a great cardio session. For fasted workouts, the amentoflavene is a great addition.

I will definitely be stacking this with Shift for my next cut.

10/10. Another great product by a great company.

Olympus Labs Demigod

PM me with any Olympus Labs questions

Use Code WOODY30 for 30% off your order at www.Olympus-Labs.com

Thanks Woody. Appreciate the feedback. That sounds like a great stack too

https://performaxlabs.com/
Use Anthony25 on https://performaxlabs.com/ to save 25% on all products

5/5

After 6 days of use my weight is not down any but I do believe I am leaner, I have a few veins showing, that I did not have before, and it was much easier to keep my pm snacking and diet on track. I also liked the fat that even though I was using it in the late afternoon I had no jitters or problems sleeping. I think this would be a great supplement for someone trying to lose weight or may healthier food decisions. I will be picking up a bottle with my next supplement order !!!

Update 02/16/2018

I won the privilege to try and review a few samples of PerforMAX Labs Oxy MAX Thermogenic Fat Burner. I have used it Pre-Workout, Pre-Cardio and Between meals. I found it shines best Pre-Cardio and used Between Meals to kill cravings. My usual heart rate doing cardio with No Supplement is generally around 130-135 BPM while using the Oxy MAX it was 160BPM so no doubt it helps burn fat. Working around the house on weekends it is hard not to snack, one Oxy MAX between meal was defiantly a help. I wish I had a whole Bottle so I could gauge weight lose over a month, but there is no question this would be a winner!! Thank you PerforMAX Labs !!


Attachment 159966




https://performaxlabs.com/
Use Anthony25 on https://performaxlabs.com/ to save 25% on all products

Just purchased a bottle to stack with Shift. Excited after reading some reviews

@Eat_Lift_Inspire on Instagram and Twitter

So far I'm dosing 1 Shift and 1 Oxymax twice a day and it's awesome!!

@Eat_Lift_Inspire on Instagram and Twitter

Huge shoutout to Performax labs again for hoking me up with a bottle of OxyMax and a bottle Alphamax I couldnt have made these gains and losses without you guys

Lets dive in to this!!!! I will be basing my review off of 4 criteria which i listed below, lets go for it and ill post pics at the end!

Energy-10/10:

Well this was an easy 10/10 pick for me!! As stated throughout the log, the energy you get is almost instantaneous. not only does it hits you fast, its hits you hard! Not too hard to the point where you start to feel sick and shaky, but it hits you enough to the point where youre ready to go, alert and focused. This was just at 1 cap nonetheless, I personally chose to take one upon waking and then a second cap around the time when I worked out. Most times it was my only thing that I would take pre workout. Guess what? It is JUST as good as a scoop of your favorite pre workout! That makes this product even better when you can use it as pre workout on top of a thermogenic fat burner as well! Again, no jitters, no sickness, smooth clean energy that has you ready to take on the day!

Nootropic effect 11/10:

SO this is where the product really shines. As i said throughout the whole log, this product makes you feel like youre on top of the world. Everytime I took it I had this sense of happiness and good feeling, it was extremely motivating and actually helped me to be a little bit more ambitious around the house I feel I had more clarity, more cognitive control (Meaning i didnt zone out i stayed focused) and overall a sense of well being. I have never tried a specific nootropic product but obviously I know what it feels like when I take a product with ingredients that do that. This product is hands down the best nootropic-esque product I have ever tried. I would pay $20 ALONE for just the cognitive and happy feeling you get from this product! It made dieting a lot easier because i felt happier and more motivated to eat right

Weight Loss Assistance 9/10:

Well to start this off I will say that I dropped from 237ish when starting to about 232 with clothes on. a 5lb lost in a month and the mirror is a bit different as you will see later. The weight came off very slow but here is the kicker, I ate like crap and above maintenance for most of the log! I had many cheat days and many "refeed" days where I would just eat what I could when my body was broken down yet i still dropped about 5lbs. This product also does wonders for appetite control. Now it isnt one of those products where you have to force yourself to eat every meal, rather what it does is control cravings and makes you not want to eat that pint of ben and jerry's your roommate has sitting in your freezer . ON a more serious note I am very impressed with how it helped me to shed about 5lbs through a little over a month, especially when the diet was not spot on!

Thermogenic Properties 10/10:

Again, another huge aspect of this product was its ability to make you sweat. I said a couple times during the logs that I had to change shirts during workouts because I was so drenched it was disgusting. Well one problem was this happened outside of the gym as well so if I wasnt in a climate controled area I couldnt wear light colored shirts . A lot of black and white for this guy during this log. But for real, I felt a lot more sweating when I worked out without feeling extremely hot all the time. With some thermogenics I have this sensation almost like I am running a fever or having a niacin flush. With this product I didnt experience it at all. Infact towards the end of the log, the sweating outside of the gym seemed to shut down quite a bit. Although some people may not like the sweating, I definitely feel better when I sweat more, maybe its all those toxins leaving my body!

Overall 10/10:

Currently, this product is my all time favorite fat burner/nootropic. I have tried many different fat burners in my time and I believe this is the best that I have ever tried!!

Thanks for the awesome and very detailed review, I am glad you enjoyed it so much!!!

5/5

Intro: Oxymax by performix labs is an all-in one fat burner providing not only potent fat burning ingredients but a plethora of energy boosting, appetite suppressing, mind altering, mood enhancing constituents. My favorite features of this product are its mood effects, focus, energy, and price.

1 )Profile: 10/10: I shouldn't have to explain this. Look at that ingredient label. It's completely loaded with ingredients that attack all angles of desirability in a fat burner.

2) Energy 9/10: My all time favorite feature of this product aside from the mood boosting effects is the energy that it supplies. Yes it does raise your heart rate a bit but not to the point that it becomes uncomfortable. In fact, it is not a jittery energy, it is smooth and very long lasting.

4) Mood 10/10: Ahhhh my favorite attribute of oxymax... the mood enhancement! I must admit I am a euphoria chaser. In fact, I wouldn't care if a supplement didn't do anything except give me euphoria so it is definitely something I emphasize and look for. With that said, oxymax kills it in this department. I have yet to be in a bad mood while on oxymax and have fund that its great for stressful days.

5) focus 9/10: Simply put, I love studying while on oxymax because of the focus it gives me. It puts me in the zone to the point where I lose track of time. This aspect of oxymax also allows for greater productivity throughout the day. I can always rely on oxymax when I need a study aid or a work aid

6) price: 10/10: the price speaks for itself. This product is dirt cheap in price if you compare it to it's competition. Most name brand fat burners cost almost $10 more than oxymax with less ingredients than what oxymax has to offer.

conclusion: My review may honestly be irrelevant for some people because I did not use oxymax for the purpose of burning fat or to workout with. So keep that in mind. But if you enjoy a solid ingredient profile, euphoria inducing, focus enhancing, energy providing fat burner then this is definitely worth a shot.

Thanks for the detailed review. My wife absolutely loves the mood and focus she gets. She takes it as work aid as well.

Performax Labs Product Specialist
Visit our site at www.performaxlabs.com and use code Ryan25 for 25% off Performax Labs Products!

5/5

I received a sample pack of 3 caps with one of my supplement orders and I put this thermogenic to the test as an energy supplement over a three week period where I stacked 1 cap with a non stimulant pump supplement and I gotta say for a supplement that ONLY has 200mg of caffeine per cap it produced BETTER long lasting energy than some of these 400mg PW that are heavily dosed on the caffeine and weak on the stimulants.

Energy- 5/5- The energy kicks in at about 20 min after dosing and it continues on long after your workout but it's not a jittery or uncomfortable energy and one that is greatly appreciated at 4 or 5 a.m. when I get ready to do battle with the iron and it never died out before my workout which is something I look for in my stimulants that I like use before weight training.

Focus- 4/5 - This is the 2nd effect that you feel kick in and gets you in the zone but it's not as focused as 1,3 and I would say it's closer to what you would feel on AMP but it last longer and again this is what I want to feel early in the a.m. to get you in that zone.

Mood- 5/5- I definitely felt a euphoric feeling about 45 min after and this continued well past my workout and I felt great at work and in a very happy and positive mood. The music I was listening to even sounded better Lol and almost caught dancing in between sets.

Overall- 5/5 I WILL BE BUYING THIS ONE!!! and I can't comment on the fat burning effects cause I don't use thermogenics to loose weight and I let my diet do that but I noticed NO bad side effects when I used this and I do recommend others who are interested in using it as a weight loss supplement along with a good diet to get a sample and make sure the ingredients agree with you but I will be getting a jar and continue using in my PW rotation in the same manner that I used the samples.

I've used a few products from PerforMaxLabs since the co. has been out and I've reviewed them an they are a company who I feel has put out some pretty effective supplements but have not just thrown out anything on the market and have done a pretty good job at their supplement line so I definitely recommend giving them a go if someone is interested in one of their supplements. I have recommended their supplements in the past to others who have also had gotten some decent results from the supplement they've used.

Thank you for the detailed review. Look around there may be some good deals going on still. I know Nutriverse has CreMax XT and SlinMax on sale, a few sites may still have OxyMax XT on sale.

Performax Labs Product Specialist
Visit our site at www.performaxlabs.com and use code Ryan25 for 25% off Performax Labs Products!

5/5

I noticed mild appetite suppression and a mild heightened alertness during my run with the bottle. I like not being cracked out while taking a supplement, and didn't have to worry about this with OxyMax XT. I didn't follow a fat-loss regimen per se but did notice some leaning out after my run. A very good product from a great company!