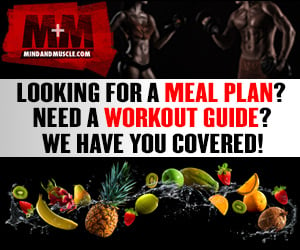 Manufacturer:
Focused Nutrition
Rating:
3.86
out of 5 stars, based on
7
total reviews.
Read all 7 reviews
Submit New Review
@WANTED was generous and sent me two samples of Hercules.

Today was my competition squat and bench day, so what better day to take a serving?

Taste~ 9/10
Flavor~ fruit punch. Not and overbearing flavor and didn't leave a film or strange after taste. Would compare it to Hawaiian punch but a little less strong

Mix ability~ 10/10
No floaters, clumps or leftovers after drinking

Focus~ 10/10
*i haven't taken any AMP citrate since ampitropin (6-8 mo ago) or anything over 200mg caffeine in a while. My standard Pre workout has 175mg. The caffeine+ AMP was an eye opener to say the least, lasted the duration of my workout. Very strong

Pump~ can't judge this. My workout consisted of x3 reps with a high fatigue.

Would I buy? Yes. I'd be great as a pre workout for the days your draggin!

Here is my honest 100% review,
mixes and tastes good, But for a name like hercules idk, i took both serving and did not fill a dam thing. No tingles No cold filling in my hands cause yohimbine will make my hands and body cold wen i sweat.
Not worth the by or the money at all. over all i did not get nothing from this pre work out.

5/5

So i received a 40 serving tub of Hercules thanks for Focus Nutrition and the awesome reps of the company. I was excited to try a product from this company, but after trying it for the first time, it has become my favorite easy. Prior to this i was using JYM, and prior to that White Flood Reborn. both had their own positives and negatives, but i truly can't find anything bad about this prewo. I guess if you REALLY need one from me, the aftertaste is kind of a dry tarty taste..i just added more water to it and it fixed that problem.. Focus was phenomenal, pump was pretty good, and taste was very good. Endurance and focus were my favorite parts to the blend they have made. can't really ask more out of a preworkout. glad to have 39 more servings of this :)

Hercules (40 Servings)

Got my sample on today, Hercules is good. I was surprised by the small amount of powder but it hits pretty hard. Overall nice smooth stim feel with a good amount of beta alanine. Mixed well, had a couple white chunks that I got in my teeth and chewed up.. But overall dissolved well. Taste was good as well, said fruit punch but tasted like raspberry lemonade to me.

Overall 8/10 for me

Rep for MA Research
MARESEARCHCHEMS.com
GS15 for 15%off

I was able to receive 2 sample packs of Hercules as part of the promo. Used them for two consecutive workouts (back and shoulders). Overall I would say it was a decent pre workout. Nothing game changing but a nice hit of energy with good focus that seemed to hit halfway through the workout. Pump was about normal, but endurance was above average.

Side effects wise, the stuff have me some major bowel movements both times prior to lifting but oh well lol.

Tasted awesome also and mixes well. If your looking for a pre I'd suggest giving it a go

5/5

Minimal Pump agents are found in this product, and there was no real significant pump aspect found when working out. I usually train upon waking in a fasted state but train later in the day based off work schedule.

I dosed this upon waking in a fasted state the stim aspect hit right away as I do not need much to get me going. What I did notice was the enhancement of the mood/cognitive features played a major aspect. The energy was streaming, long lasting, and even stayed with me during my hour of cardio that followed my training sessions. I will say that the stim and mood enhancements off one serving were pretty potent. Some people may respond bad to Yohimbine but I have no problems with it. The Amp Citrtate gave me a strong volt of energy to start as the energy leveled off and became streaming.

Overall a good mood enhancing, streaming energy, and focus product, but do not expect a lot when it comes to pump which may downgrade it to some out there who love those aspects in pre-workouts.

4/5

Hercules Pre Workout from Focused Nutrition Fruit Punch

First off thank you folks for the samples it is always exciting when a new company joins the sport.

Taste 4/5
The Fruit Punch flavor is good with no after taste, I did find it a little weak tasting for my preference, some may like it this way, especially if they are mixing in another flavored power.

Mixability 5/5
I have to give this the best rating possible, it mixed very well, with little effort, no floaties no grid, smooth to drink.

Formula 3/5
Let me just say when it come to a PWO I want it all, Energy, Focus, Drive, Pump and the Tingles. I must say this is a Great Product for the Energy, Drive and Focus but it did leave me down a bit when it came to the Pump and Tingles. I know some folks prefer not to have to much BA in there PWO so this would be a perfect one for them to try.

Results 4/5
As I stated above, the Focus and Drive are fantastic, no crash, no belly ache, just good clean energy.

I find it really hard to believe every ones review, i did not fill nothing, and every one on here is saying a whole different story...

Just tried this today.
Gotta say this stuff is great. Nice clean energy. I can feel the beta rushing though. Didn't get tired during my workout (like some pre's do) and it stayed with me all the way until I finished my workout an hour later which was also impressive. The taste is awesome also. Gotta love that fruit punch! Great job on this product!! 10/10

3/5

Let me start off by saying I hate to give bad reviews, but I promised to give an honest review. I give this an overall 3 out of 5 and you'll see my reasons why.

Mixability 8/10
Poured a sample of Fruit Punch that I got from @WANTED thank you sir, into 6oz of cold water. I use a cyclone cup and with about 6 vigorous shakes it was completely dissolved and ready for consumption.

Pump Effect 2/10
I didn't feel any pump effect at all which is crucial especially since I was training triceps today.

Energy 2/10
I'm a huge stim junkie. I normally use Nutrex Outlift which has 350mg of Caffeine Anhydrous in 1 full serving.

Focus 10/10
This is another area where I can definitely say I saw some significant change with using Hercules. I workout for 2-3 hrs and can definitely say the laser focus was there the whole time.

Vascularity 2/10
Didn't see any added vascularity working my triceps as I do with Outlift.

Taste 10/10
Definitely can say it didn't taste too sweet or tart at all. The fruit punch was delicious.

Received my 2 samples from @WANTED yesterday. Decided to give it a go on chest Monday.
First let me say that I'm a stim junkie. 3 1/2 scoops of C4 is a norm for me.
As far as taste & mix-ability go definitely 10/10. The flavor was bold & left a pretty present after taste. After mixing there were no chunks/floaters left over & after drinking there was no foamy bubbles left in the shaker.
Ad far as focus goes a solid 9/10. I threw in my headphones & there was no issue with loosing my train of thought or focus.
The pump was lacking a bit. Probably 7/10. I didn't have any skin tearing pump in my chest but it definitely pumped up enough to make me look swole.
What I missed the most was the tingles. Typically I drink my PW pulling out of the drive way & by the time I walk through the gym doors I can feel the BA kicking in which amps me up. This wasn't the case with Hercules which was disappointing.
Over all I think this PW would work best for those that prefer a milder consistent flow of energy. Not the hardcore stim junkies.
Thanks for the chance to try it out!

3/5

Thanks Wanted for the two samples for Fruit Punch Hercules. It mixed up fine in the recommended amount of water and tasted good like any other fruit punch flavor. I made sure to take it on an empty stomach. I felt the stims kick in in less than 10 minutes. Beta-Alaninie tingles hit me in 15 minutes. I was itching to get lifting by 25 mintues. The stims are REALLY strong in this one with caffeine, amp citrate, Dendrobium Extract, yohimbine, Higenarnine. The agmatine is probably underdosed since it is listed after caffeine which is 300mg. I had no problem getting amped up for my workout. The focus was really intense. I found myself not even knowing what song was blaring in my ears. The mind-muscle connection was definitely there. My lift was exceptionally good. On sets 2-4 of most exercises, I found myself getting at least one more rep more than expected. This was a nice surprise. A lot of PWOs will have no problem getting you going but don't deliver in the performance department. Anecdotally, this PWO definitely delivered for me. Endurance was great. I did not experience an about average pump for my chest/back/shoulder workout. Now the bad, the yohimbine side effects were just too much for me post workout. I felt on edge the rest of the day with slight chest discomfort after taking Hercules at 9:30 am. I'm definitely aware that yohimbine get effect me negatively and this PWO has enough in it to stop me from using it. I'll probably end up giving my other sample away. Thanks again.

3/5

I love to give honest reviews. I have just finished off an entire tub of the Blue Raspberry. I have to say that I wasn't that impressed with the product. Its not completely horrible and the taste makes up for where its lacking. The profile made me skeptical to begin with as I do not like Prop blends. The results were hit and miss even on four day off breaks. It didn't matter if I took two scoops or one. I noticed no difference. The pumps were hit and miss as well. I feel that the pump variation was due more to water intake that this product "doing" something. I will say that the mix ability is 100% on point and the taste is great. Also I will point out that the packaging is well designed. All of this said. I give honest reviews here this product has very much potential. With a few tweaks to the profile and no prop blend you can have an amazing product on your hands.



Energy 6/10

Pumps 4/10

Taste 9/10

Mix-ability 10/10

Formula 4/10

Overall 4/10

4/5

Received 2 single serving samples. Was trying on a max day and wanted to try it to see if it would give me that extra pump.

Mixing - 10/10 - It mixed well and without clumps without too much effort.

Taste - 10/10 - Tasted smooth without a harsh aftertaste.

Focus/Pump - 8/10 - Since I'm somewhat of a stim junkie this didn't quite match up to some other POs that are my mainstays, but it definitely did a good job.

Overall 9/10.

texansfan90
Thank you very much for your review and your honest opinion !!

A very big THANK YOU to Wanted for the free samples. I wanted to give an honest review after taking a stim break. Here it is:



1) Mixing - Excellent! No residue left after drinking the entire amount. There are pwo I've used in the past where I would need to add a some more water just to get the rest of the pwo.



2) Taste - right on target. It's not too sweet or too tarty. Smooth drink but it taste even better with ice cold water!



3) energy - definitely there! I took this first thing in the morning after having a rough night of sleep. Wow! Steady energy throughout the entire day! As a warning, don't take this too close during bedtime. I didn't even need to nap. In fact, I had so much energy I was able to do a lot of errands without feeling drained or irritated. Steady energy that allowed me to go at it at the gym without feeling like I was on crack.



4) Focus - It wasn't a laser focus but it was good enough where I did't feel like having a clouded mind. I was able to focus on what I needed to do without being distracted; definitely a plus after a lack of sleep.



When I get a chance to on getting a bottle of Hercules, I will be proving a full logging review. Thank you again!

Got my two samples when I arrived home Friday night and threw one back for my last pre vacation workout yesterday:

Mix:
The small amount of powder mix very easily, with only 1-2 stray little particles that were easily drank.
Taste: fruit punch esque, but not necessarily the standard fruit punch. I found this slightly more tart than sweet which was nice. My one knock here is that the flavoring was rather light and I prefer to use a lot of water so it was dulled significantly when I mixed at my normal amount. (Tried it does with the suggested amt to get a better idea of what most would taste).

Energy:
I had hoped for the ba tingles but did not get these. I like them to kickstart the feel of a good energy rush. The caff/amp combos did hit me pretty hard tho and had me flying during my workout. I would say it was not over powerful as in ever felt sick or heart racing tho which was nice. Just a good, energetic, enthusiastic feel.

Focus:
I rarely get good focus from products so I was not surprised that this was a low point for me. While the energy was good, I found myself daydreaming and having almost racing thoughts. Had to really zone in for each set.

Pumps:
None to speak of. Not expected based on the profile so no surprise here.

Overall:
I would certainly consider this for a strictly energy type pre. While there are many more comprehensive formulas on the market nowadays, this would do the trick for those just looking for a "rush". Overall grade would be a 7/10. Just better than average, nothing truly bad or great.

Thanks @WANTED for the sample and opportunity to review!

Serious Nutrition Solutions Product Rep

- db77 @ seriousnutritionsolutions.com

I got my samples on Friday. I used one Friday and one Saturday. On Friday night I drank the entire thing right before I walked into the gym. I felt sick for the first half of my workout, but once I got to the end I started feeling great and wanting to keep going, but by that time my body was done which kind of sucked because my mind wanted to keep going.

Saturday I took it a little slower and drank a little at a time starting about 15 minutes before I went to the gym. This way worked a lot better, I didn't feel sick, I had great focus and energy. Each time I got a pretty good pump too. The flavor was decent for being a pre workout, not the best but definitely not the worst. I love AMP which is awesome that this product still has it in it.

Overall I would give it an 8/10.