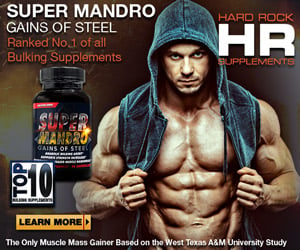 Manufacturer:
USPlabs
Rating:
4
out of 5 stars, based on
4
total reviews.
Read all 4 reviews
Submit New Review
5/5

Lets start with their ingredient profile:

Proprietary Blend 213.00 mg
Withania Somnifera (Root) Extract
Olea Europaea (Leaf) Extract
Yohimbe (Pausinystalia Johimbe) (Bark) Extract
Coleus Forskohlii (Root) Extract Nelumbo Nucifera (Seed) Extract

Most people hate proprietary blends. However, I have used USPLabs for just about everything and don't mind their "proprietary blends". If you trust a company, why should that matter?

Clearly this was meant to replace the discontinued Oxyelite with DMAA and I think it does a stellar job of doing so!

There are no jitters, no crashes. One capsule wasn't enough for me in the am so I dose two when I wake up.

Appetite control is on point. It delays my first meal just enough where if I wanted to do fasted cardio I wouldn't be starving while doing it (however I don't do fasted cardio so that's a moot point)

Sweating

Holy hell do I sweat when I workout! It usually take a lot to get me sweating no matter how intense the workout is. When I dose this pre-workout mixed with a bit of Agmatine and Jack3d, it's on fire!

I have gone through my first bottle at this point and have dropped 3% body fat so far. Weight loss is slow but that's ok, down from 124 to 119 at the moment. Goals are 15% body fat so I'm excited to see where the second bottle will take me.

If you are looking for a low stim, effective fat burner, look no more! EpiBURN Pro is where it's at!!

5/5

It's time to rethink your current thermogenic and try EpiBurn.

Ingredients

Aside from the caffeine, USPlabs went with unmatched herbal supplements. All of the ingredients are widely know for their fat burning or cortisol regulating properties. The profile is solid - bottom line.

Stacking and Weight

As for stacking, I've been taking 1 EpiBurn (pre-workout), with a bit of Jack3d or AminoLIFT, Compound 20, Test Powder, multi-vitamin, Vitamin D and Flax seed oil. I take another EpiBurn before lunch with AP. My diet has been riding the line for a cut for the last month and a half. Overall, I've lost 2 pounds and visibly tighter; this is what I was targeting. I've been tracking my weight at a regular time and condition, which has fluctuated within 3 pounds. One week I'll lose weight, the next week I'll raise my calorie intake to keep strength up.

Effects

I usually run hot, but this last month and a half I have been on FIRE. I am definitely sweating more. Appettite control keeps getting better and better. My weak time of the day is in the evening. EpiBurn has taken the edge off that evening craving and It's much easier to control appetite.

Training

I've incorporated 2 days of stair climber or weekend hiking cardio in addition to my current training split, 6 days a week.

I highly recommend EpiBurn. It has quality fat burning ingredients and has proven to me that it works.

4/5

Guys above me have already posted ingredients.

This is for a review of the sample packet.

Profile: 3/5
This what your fat burner should have. Unfortunately it LOOKS a little underdosed and the ingredients are hidden behind a prop blend. The only ingredient that's transparent is 100mg of caffeine per pill.

Effects: 5/5
By itself, it's okay. With 25mg of ephedrine, it's rocket fuel and a great study aid.

Fat Loss: n/a
Only tried the sample packet, so I can't testify to it's fat burning effects over the long term, but I will say this: with ephedrine it was great for constipation.

Overall: 4/5
Try it, but try it with ephedrine. You can find most of the ingredients on their own, but the value seems to be inline if you bought them separately.

4/5

Preface: I have posted my review on other sites, so don't sue me for spreading my seed! And now on with our show ...

Took advantage of an early sale opp through USPLabs, and glad I did. This one took me by surprise. There will be obvious comparisons to OxyElite Pro, which isn't quite fair, as OEP was a different kind of beast, but I'll admit I was guilty of comparing/contrasting my experience between the two. The ingredient profile for EpiBURN Pro isn't all that unique, with maybe the exception of Nelumbo Nucifera, which may have appetite suppression and lipolytic properties. Other than that, Ashwaghanda root, Olive leaf extract, forskolin, yohimbe and caffeine have all been used in various weight-loss products.

Tried one capsule at first, which didn't seem to have much effect. Maybe a small energy bump, but that's about it. But at a 2-cap dose, the sweating began. A lot. Energy is smooth and long-lasting, with no crash. And, surprisingly, mental focus. I have yet to need a third cap, as 2 in the morning gets me through the day. Taken pre-workout, plenty of energy with some left over, and moderate appetite suppression. Think of it as a blend between OEP and Recreate, which was an older USPLabs thermo.

One final point worth noting is each cap only has 100 mg of caffeine, which is great for those with stimulant sensitivities, or for those who want to stack products.

Overall, definitely worth trying.

2/5

This product started out okay.
I train in the morning from 6am-10am then work out.
I took two caps fasted, at 630am.

Initially a calm euphoria came over me within 15min of taking 2 caps which had me like, okay, this is different.

After about an hour, that wore off, an it felt like any otc fat burner type product (for me)

Runny nose, jittery, heart racing, cold, but sweating, having to pee frequently.

Definitely not the clean energy like from ephedrine hcl.
This product made me ravenously hungry though.
So I gave in an had a snack.(930am)
then about an hour later, (10:30am)took another cap an did 20min moderate cardio, an 30min chest hiit style.

Afterwards I feel really nauseous an jittery. Not a good time.

Some might like this product stacked with more caffeine as it didn't give much of an energetic, let's go feeling.

Def not for me though. For more questions or thoughts on this, pm me.