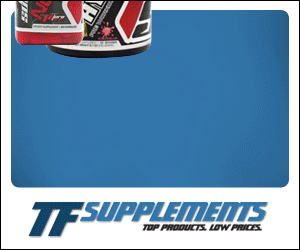 Manufacturer:
Body Performance Solutions (BPS)
I just want to thank BPS again for the opportunity to run a log on MacaPro. I never would've thought about trying MacaPro otherwise! I have truly enjoyed it! MacaPro will be a staple in my daily supplements! My only initial issue was it bothering my stomach with 2 pills a day. Taking a week or so at 1 pill a day fixed that though. Within the first few days I noticed my mood improving and a slight increase in libido! After getting to full dose, I had an increase in focus and in energy. I was able to get things done without forgetting. Since being diagnosed with hashimotos and fibromyalgia, I had been having issues with focus in daily activities, so this was huge for me! Throughout the entire month, I felt much more balanced hormone wise, no crazy fluctuations or insane cravings. My cycles are usually quite miserable with having cysts, headaches, horrible cramps, and lots of pain elsewhere. The MacaPro drastically lessened all of those issues. I did not feel a cyst at all and only lasted 4 days vs 8-10. I cannot say enough good things! The quality of the maca root is outstanding! I would recommend and will be recommending MacaPro!!

The Lord is the everlasting God, the Creator of the ends of the earth. He will not grow tired or weary, and his understanding no one can fathom. He gives strength to the weary and increases the power of the weak. Isaiah 40:28b-29

So glad you enjoyed it! Let us know if you'd like to try anything else out! We always need a female perspective!