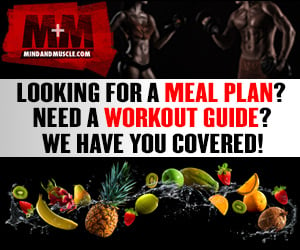 Growth Factor XT (150 Caps)
Manufacturer:
Serious Nutrition Solutions
Rating:
4.55
out of 5 stars, based on
11
total reviews.
Read all 11 reviews
Submit New Review
Growth Factor XT (150 Caps)
4/5

First thank you mw1 for the sample pack.I took 5 caps before bed for 2 nights in a row.It really did not put me to sleep but with the 3-OH-GABA, L-dopa and the L-Theanine it did allow for a deeper nights sleep with out waking up all groggy.We all know that better sleep can lead to more GH release.The reason I gave it 4 out of 5 is because i only ran it for 2 days and not the full 30 days.

Awesome Saucemonkey! Glad you enjoyed it!

Thanks to MDub for sending me a sample pack of Growth Factor XT.

I'll start by saying that I have a rather hectic schedule so anything that helps me with sleep is a god send. In the past I've tried REM 8.0, Nimbus Abyss, Melatonin, Bulletproof, Diphenhydramine, SNS and Now ZMA and have since been doing my own little sleep stack of bulk ingredients. I'll say this, I really enjoyed Abyss but unfortunately after a few weeks the effects dramatically decreased.

Growth Factor XT beat Abyss or any other sleep aid I've used on all levels. Not only did it help me stay asleep but it also made me drowsy which is helpful especially after taking a considerable amount of caffeine throughout the day to study and deal with sleep deficiencies.

I'd really like to give this a full run to be able to combine it with some melatonin and other sleep routines that I have. I'd also be interested to see how quickly a tolerance builds up as well. I'll prob be picking up a bottle to keep on hand for nights when I know I really need a good night's sleep.

Thanks again to Mike, Steve and the SNS dudes for letting me try this stuff. If the effectiveness level is sustained I think you've got a real winner on your hands =)

The Physique Biochemist

Biochemistry Major

Your Physique AND Credentials Should Back Up Your Position

5/5

I want to first off thank the guys at SNS for shooting me some samples of this. I used it for 4 days continuous and must say I felt more rested after those 4 days than I had after having a week long vacation. I did not feel groggy upon waking up not did I feel tranquilized going to bed. My dreams were vivid and felt like they lasted longer leading me to believe that I was in stage 4 and 5 rem sleep longer than usual.
I highly recommend this product.

5/5

i have currently stopped using supplements but wanted to get this review out because sns and mw1 were nice[generous] enough to send them to me-thank you!!!


i got these in afternoon and immediately took 2 caps, soon after got drowsy and had to take a stim to stay awake but really enjoyed the chilled out/relaxed feeling. took 3 caps before bed and slept really well, kinda glad i only took 3 caps because i woke feeling a little lightheadedness-if that is a word, lol....when i woke up i took my stims and 2 caps of gfxt and went for a run-all i can say is fantastic, even my music sounded better. endorphins must have kicked in because i felt so realaxed and calm while running. then at bedtime i took 3 caps and slept like a rock. when i woke i felt great, it must have just been my bodys initial response, because i woke feeling very clear headed.


big thumbs-up...very happy i got to try this, thank you mike and the guys at sns!!!

ICONIC FORMULATIONS REPRESENTATIVE

use code THEBIGT for 25% off

5/5

mw1 was nice enough to send me two free samples and I'm glad he did. This product does not particularly help you sleep quicker, but once you get into that sleep, you stay in it. Had some nice dreams too and woke up feeling clear headed. I'll probably be buying 2 bottles when funds allow soon. My dosing was 5 caps on an empty stomach pre-bed, but I plan on experimenting with the 2/3 dosing too.

I too was given samples and I know I posted a review somehwere but can't find it lol. But was thinking of grabbing a bottle but I cannot recall exactly how it treated me!

5/5

I've never slept well in my life for as well as I can remember. Always takes me 1-2 hours to even get to sleep, and when i sleep its VERY light.

Not to name names, but I've tried over 15 sleep products, none have worked, most have made my sleep worse.

Growth factor XT straight up works. It doesnt put you to sleep, although it relaxes you when youre lying in bed. When you fall asleep, you stay asleep. Very deep and restful sleep. Dreams are very vivid. If you wake up, youll be back asleep in a couple of minutes.

The only negative about this product is you have to take a break every 60 days. really not looking forward to that

5/5 , recommend it to everyone that doesnt sleep perfect.

Side note, since Ive been using GFXT, my eyes and skin look so so healthy, obviously because I sleep better, but pretty sure GFXT also gives you a healthier complexion

5/5

incredible sleep and incredible profile. with a two bottle run i was able to get the best sleep of my life. even nights where I could only get 4-5 hours, felt like 8-9 every time.

crazy, lucid dreams. noticed better recovery too, but that's most likely a direct correlation to the better and improved sleep

will definitely be buying again

4/5

I got a two sample packet back in January I believe and final used it. Both nights, I slept like a rock. I only woke up once and usually wake up twice to use the bathroom. I also consumed water right before going to bed those nights and I try to cut myself off 2-3 hours pre bed. My dreams were odd and vivid. I drooled somewhat heavily. Whenever I drool, I am in a deep sleep. I woke up refreshed each morning as well.

I can only give it 4/5 starts for a sample because there are other long term benefits that a sample will not produce. However, I would purchase this when looking for a product of this sort and also recommend it to anyone in the same boat.

5/5

I actually got a sample pack with 2 servings. I've taken a small variety of sleep products with everything from melatonin to Phenibut, but I'm always willing to try another one and see what it does.

I took the two servings on back to back days right before bedtime on an empty stomach. I thought they were great. Compared to some other things I take regularly, like BSL Growth, these put me out fairly quickly and for the first time, I didn't wake up throughout the night. The quality and duration of sleep was excellent.

Because I slept so well, there was little to no hangover effect from these pills. I definitely have them on my short list for when I use up some of my current stash.

Thank you very much @mw1 for the sample!

5/5

Thanks to @mw1 and the rest of the SNS guys for sending me a 7 day sample pack of Growth Factor XT.

Been wanting to try this stuff for quite a while.

Definitely noticed a sleep improvement in a few days without waking up groggy.

Plus I also felt that my recovery has been better this week as well.

Definitely want to give this a full 8 week run soon.

big thumb up to SNS for making a quality GH / Sleep product

Will be purchasing in the near future..!

5/5

Started this about 2 weeks ago and haven't slept this well in a long, long time.

Can def tell this stuff works!