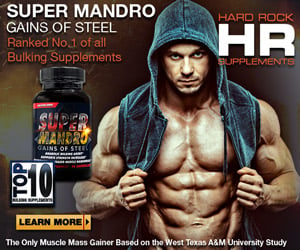 Manufacturer:
eFlow Nutrition
Rating:
4.64
out of 5 stars, based on
14
total reviews.
Read all 14 reviews
Submit New Review
5/5

I've tried many pre workouts and ENRAGE is hands down my favorite out of them all. I would consider it a very BALANCED pre workout, it's not overly stim heavy but packs more then enough punch in ONE scoop to be very effective.

Taste: 4 out of 5
One of the better tasting pre workouts I've tried, no bad aftertaste, no chalky taste, no strong artificial taste, the Warrior Punch has a nice little kick to it.

Mix-ability: 5 out of 5
Mixes perfectly, no clumps, no large granules. Smooth and refreshing.

Pump: 4 out of 5
Great Pump, probably due to the use of Agmatine. My muscles feel very full and look more vascular then normal. Definitely one of the better pump pre workouts I've tried.

Energy: 5 out of 5
I love this product cause the caffein is reasonably, it's smooth clean and I get NO CRASH, it easily get's me throughout an hour workout + 30 minutes of cardio and leaves me with energy for the rest of my evening.

Ingredients: 5 out of 5
Like I said before I really like the agmatine, the beta alanine is also at a good dose which I found noticeably helps me with endurance. It has a good blend of creatine, consisting of CM (my personal favorite) and some DiCreatine Malate which I think is also a solid compound. The Taurine, Citrulline and PEA are also great additions to any pre workout product. And I also am a big fan of Norcocoline in moderation.

ENRAGE is an awesome pre workout and I suggest everyone give it a shot!

4/5

Aroma: powder smells great, just like Hawaiin Punch
Mixing: fairly fine granules mix easily with just a couple quick shakes; no residuals
Taste: I mixed one serving with 16oz. water and it was still a strong flavor! IMO it's more like a sweet-tart than fruit punch. (More tart, less sweet)
Effectiveness: I failed to experience the immediate rush that I often get from stims. The energy came on slow&steady and lasted nearly the entire time of my workout. I was not much more focused than normal but I did notice a slight increase in mind/muscle connection.
PUMPS!: This is where I experienced the greatest benefit. I blew through my chest movements with plenty of power then hit front delts and tri's. I was blown up to the point that I could not bend my elbow and touch my thumb to my shoulder. This lasted up to a half hour after my workout.
Thermogenesis: I was warmed up and ready to go after my first couple of light sets. After that I was consistently pouring buckets of sweat.

I give this a 4/5 overall because:
1. I feel that the formula is lacking something.
2. I wanted so badly to feel that euphoria that I've been experiencing with other new formulas as of late. I did not but regardless, this stuff is effective. Taste is great even with much more water than recommended. I never once felt like crashing nor was I over-stimulated. Pumps are great and it truly warms your body quickly.

5/5

I was pretty impressed with this pre workout. It had all the ingredients I look for in a pre and I definitely felt it was effective. Didn't have a ton of caffein and a bunch of all those other high powered stimulants that always make me feel sick or give me a headache. This product delivered consistent energy and focus. I felt a noticeable better pump and better endurance/stamina also. I worked out for a good hour plus and could have went longer with good intensity. It seems like more of a athletes/performance type pre workout opposed to one of those caffein loaded all out energy ones.

After reviewing the ingredients this product gives a good bang for your buck. 40 servings and each serving is a descent size. I found one serving to be fine, I wouldn't go more then one. However some stim junkies might want a little more.

Pros:
- Good consistent energy, no sick feeling or headache like I get with some.
- Great taste and mixes effortlessly. You can tell it's high quality ingredients.
- Includes Beta Alanine and Agmatine, which I both felt pretty good.
- 40 servings, which would last me 5-6 weeks. Also have an AM coupon code for 40% off which makes this one a pretty good buy. I'll be purchasing soon.

5/5

I gotta say this company did a good job on this product. I'm a pre workout man, tried a lot of them, and this one is good times. I had noticed this company on Instagram and was always curious about it. I happened to be browsing the forum and saw the sample offer in the recent posts, so I requested on and give it a shot.

First thought, good amount of powder. I'm sick and tired of these pre workout scoops getting smaller and smaller, if I wanted a tiny little 2-4g scoop of caffein and other stimulants I would opt for some caffein and ephedrine! So I was happy to see the volume was descent, and it always says 40 servings a tub. Typically when you see the larger volume scoopers the tub is actually 20-30 scoops lol. This product is no BS.

Awesome taste, really liked it, strong and hit's you hard. Mixed wonderfully. Went down easy and kicked in pretty quickly. I was employ stomach so it effected me fast. Felt some tingles (the Beta Alanine) and energy within maybe 15 minutes. Began my workout. I noticed the energy stayed pretty consistent. The tingles subsided but as that happened I started feeling a slightly better pump then normal. This is obviously due to the Agmatine I noticed in the ingredients. Not sure how much is in the one scoop but it was enough for me to feel it and find it effective.

All in all i would say this is a great product, no complaints. One I will be purchasing in the future and adding to my pre workout arsenal!

4/5

I took mine this morning, I train fasted at 5am so I took on my ride to the gym which is about half and hour. I felt the results in about 25 minutes. Had goo focus, felt good overall. Not too stimmed out, but it helped me push through my leg day which is what I needed. The flavor was good didnt use enough water, but I like it was sour like a watermelon jolly rancher. overall a solid 8 out of 10 for me

4/5

Just tried my sample. I was very impressed. I hadn't eaten in 6hrs after a long day at work so I really needed some help getting into my workout.

Energy wasn't crazy but I was very motivated. It took about 25min to kick in so I would take it further from my workout next time. Flavor was delicious in 10oz of water. Focus was great and my mood was significantly improved (I was miserable from being hungry and frustrated). Vascularity was the high point for me as my arms were incredibly vascular and looked grainy. Pump was just ok, nothing to brag about but better then nothing considering the lack of food. Overall I would give this an 8/10. Good all around product that met most of ots claims

Taste - 8/10 - a little odd fruit punch flavor, hard to explain, I enjoyed it, just different, which is good in my opinion, it makes the product unique

Energy - 10/10 - I am a stim junkie and although this is not stim heavy it gave me tons of energy which is a huge plus for me. I actually didnt even drink the whole thing and still had a great focused intense workout.

Focus - 9/10 focus was great i woudl say it was in the top in focus of preworkotus i have tried and i have tried ALOT

Pumps - 8.5/10 - Did shoulders today and i had quite the pump going from heavy overhead presses which is rare so i was very happy.

Strength - 8/10 - i really cant give a good accurate number here since it was only one sample but i did set a PR on my OHP getting 135 for a strict rep and upped my weight during my sets of 8 so i was very happy.

OVERALL - 9/10 - I realy like this preworkout and I will definitely consider it next time I am in the market for a pre...I have two unopened bottles of other pre workouts i will use first.....

I would love to see what a full tub would do though............soon enough Thanks again for the opportunity to try out this product I eel that You guys will be getting a lot of business from this generosity.

4/5

Taste - 7/10 - This was by far a very strong Fruit Punch flavor. Maybe a bit too strong for my taste. However, I must say that the normal 7g serving size mixed with 8 oz. of water may be the difference. My sample provided was a generous 9-10g size and I mixed with the suggested 8 oz. So the extra bold flavor my have been due to my lack of diluting.

Focus - 10/10 - About 20 minutes after taking, I was fully focused and ready to attack the weights. There was nothing going to get in my way of hitting my back with everything I could throw at it.

Energy - 10/10 - I have taken different types of pre-workouts and even many with the banned 1,3-D included. ENRAGE definitely gave me the energy to keep going and going. I hit 4 exercises at 5 sets of 8 and a final exercise that I did 10 sets of 8 for a back workout like never before.

Pumps - 9/10 - Got a pump in my lats that I have never had before. FINALLY!!!

Strength - 9/10 - I felt that the energy gained from this pre-workout gave me the extra boost in physical strength to keep pushing my muscles further.

OVERALL - 9/10 - I would recommend this to anybody looking for a pre-workout that has smooth buildup that just takes over without that over stimulated feeling.

Thank you for the sample. Great job creating a pre-workout that does it's job.

5/5

Thanks to the guys at eFlow Nutrition for sending me a sample packet of this wonderful stuff. The following review was written yesterday morning.

Just got done with my workout and a big two thumbs up to eFlow on Enrage. First off, I woke up with less than optimal sleep, little less than 7 hours. So going in, I already had a negative attitude and was disappointed that I might not be able to give a fair review. Took the serving at 5:50. It smelled good but it did not taste so good in 8oz of water. Mixed fine. Energy rush started to come on after about 10 minutes. I am about average when it comes to stim tolerance. I know it says not to have any food within an hour after taking but I needed some protein preworkout, so at 6:20 I had a 35g whey shake. About this time I felt the beta-alanine tingles and my mood started to change. I started my leg workout at 6:40 with an even better mood. After my first set of BB lunges, I said "it's on!" Third set in, I got an OUTSTANDING euphoric feeling that lasted throughout the entire 60 min workout. Some PWOs give you tunnel vision with no euphoric feeling such that you are so zoned in that you are almost frantically moving around working out oblivious to nothing else, not even your music. With Enrage I got tremendous tunnel vision, rage, and euphoria. These three things are hard to come by in a PWO. I was actually able to jam to my music. During the workout, I was hitting the weights with reckless abandon and leg day is my least favorite day. Plus I noticed my performance was great. I was more thirsty than normal, probably because I hadn't taken creatine in a while. No crazy jittery feeling, intense controlled energy if that makes sense.

So this PWO totally flipped my mood 180 degrees and has all of the positive effects that I am looking for. I will highly consider adding this PWO into my rotation. Thanks eFlow!!!!!

Just tried my sample. The taste was great and it mixed easily. Got a nice boost from it. I didn't get much sleep the night before so I didn't expect that great of a workout but I sailed right through with the help of this stuff. I would definitely use this product again and would reccomed it to others.

5/5

Taste: By far the best tasting preworkout I have had. And I am picky! Very unique fruit punch flavor. Mixes great. Focus & Energy: I take a lot of stims and even at 1 scoop of enrage, I am good to go! I can feel it, but not too strong. Takes about 20 minutes for it to kick in. Little tingle from the Beta Alanine. Consistent energy. Gets me thru my workouts, which tend to be about 1.5 hours long plus 20-30 minutes of cardio. No crash, no jitters. no nauseous feeling that some give me. Pump: I get great pumps with enrage due to the Agmatine. Feel full and vascular.

Overall, a very great product. Definitely my favorite preworkout!

5/5

Gave this one a try earlier today, I did thoroughly enjoy it.

Taste was good, a little strong but that can easily be diluted with water, usually I just powder scoop in the mouth and wash down with water lol. so flavor isn't all that import to me.

Energy was good, came on pretty gradually, and lasted a few hours, didn't notice a crash.

Focus was excellent, probably the highlight of this supplement. I felt really in the zone, confident and almost a bit euphoric feeling.

Pump was good, noticeable, nothing crazy but enough, then again I've been on low carbs so any pump is an accomplishment at the moment. Felt the beta alanine which I always enjoy.

I like the ingredient profile, seems to have a good list; not too many compounds, nor too few.

This product is BodyBuilderX approved.

4/5

Enrage was a legit preworkout, definitely worth a try

Taste: 5/5 - Tasted great, had an after taste of skittles I think.

Mix: 5/5 - mixed perfectly with 8-12 oz of water

Energy: 4/5 - Energy was great & it lasted for a very long time. It wasn't as intense as some of the others I have tried.

Pump: 5/5 - This was great & it lasted for a bit after the gym

Ingredients 4/5 - Has a lot of great ingredients. Don't think it has much beta alanine in it, compared to others.

5/5

This has got to be my favorite new pre workout. Taste is great and the formula is excellent. Really get's me going, but without the jitters and crash that i get with a lot of the higher stim pre workouts. Hit a new PR last two days in a row. Top 3 pre workouts are now ENRAGE. MusclePrime. and Hemavol when I can't non stim.

5/5

I've been using the pre workout for some time now, they carry it at one of the local shops around here so I wanted to give it a go. It's been my go to pre workout for some time now, occasionally I'll switch it up and use Razor 8 if I want a little stronger stim. But for focus, pump and more of a clean energy then I opt for enrage. I like the ingredients, flavor is great, all around solid product. Can be useful in any pre workout arsenal!

5/5

This is another great pre workout, I got it a couple weeks ago off NutraPlanet during a sale, for the price I figured it was worth a shot. I like it a lot, taste is good, pump, focus and energy are great. The flavor is descent. Mixes good, doesn't clump and gives a nice kick. Recommend giving it a try.