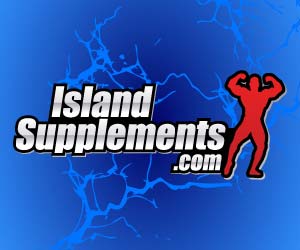 HyperMax XT (25 Servings)
Manufacturer:
Performax Labs
Rating:
4.28
out of 5 stars, based on
58
total reviews.
Read all 58 reviews
Submit New Review
HyperMax XT (25 Servings)
Glad you enjoyed it so much!

5/5

Thanks to the guys at Performax I was able to try a couple of samples of the new HyperMax XT V.2. I had the watermelon flavor, which smelled really good but didn't taste like I thought it would. It wasn't nasty, just not what I was expecting based on smell. The product mixed VERY well, with little of any residue.

EFFECTS: As an avid user of Conquer Unleashed, the products do have similarities, like the pump blend. The difference between the 2 is the energy. I felt the stim blend more in HyperMax. More energy. Not necessarily better, just different. The focus was pretty good. Maybe not quite at Unleashed, but very good.

The pumps were the same for both products. I get a pump, but not a huge one because I train fasted.

I think the endurance is good, just not at CU level. I am not too fond of beta alanine as an ingredient. It seems to really help those in endurance activities, not weightlifting. Who knows, though. With repeated use and time to build up, the endurance could be better.

Final test: The wife! I sweat out a strong fish odor on the days I use CU. Absolutely nothing like that from this product. If it were up to her, I would by this immediately and use it.

Overall I think this is a very good option and you wouldn't be disappointed. I really like it and when my CU runs out I will purchase a tub as a change of pace

Thanks for the review. Happy wife Happy Life right! That Nutriverse sale is still going till 8/23, she will thank you.

Performax Labs Product Specialist
Like Us On Facebook: https://www.facebook.com/PmaxLabs
Visit our site at www.performaxlabs.com

Great feedback in this Price Plow video and I haven't tried the new formulated version but it has
a really good profile and I will be looking forward to trying it once I get over an injury that I have right
now but just off the profile I have no problem recommending it to a few stim tolerant people who I
help with supplement advice outside of the forum.

Really happy to hear you like blue razz flavor.

5/5

HyperMax XT Strawberry Kiwi

Overall: 5/5

I thoroughly enjoyed this preworkout. I am a deal chaser so I churn through BOGO deals and try all kinds of preworkouts (there's usually a reason they're on sale, I guess). Very few PWOs cause me to raise my eyebrows. HyperMax XT was one of them.

Taste: 4/5

The taste was pretty good, but it did have a but of an artificial bite. I still enjoyed it, but if you mixed too little water, that bite came out stronger. I would mix 1.5 scoops with 16 ounces of water and the flavor was nice. I always mix my PWO and then chug it all, so I can't speak to sipping this or putting it on the rocks. I know for how I drink it, which is chugging it, this was certainly. It wasn't an absolutely treat that had me salivating, but much better than most PWOs I've ever had.

Mixability: 5/5

No sediment, no floating debris. It mixed all the way through with just a couple shakes.

Effect: 5/5

It hits me around 10 minutes after I take it. The thing I love about HyperMax is that instead of hitting hard and then feeling it slip away as you do sets, it almost ramps up and up and by the time I'm on my 6-8th set, I'm on top of the world. That's not to say that it lacks on the front-end. I do cardio after roughly an hour of weightlifting and it has mostly subsided so that I don't feel nauseated or really out of breath. I notice that while I'm in the gym on HyperMax XT, I feel hotter and sweat more. That applies to the weightlifting and cardio. Then when I get home and sit in front of my computer, I notice that I'm still mentally buzzing. For lack of better description, I just feel good.

4/5

Final Review

Taste: 7/10
Ultimately, I could not get over the chemical like taste. I am very tolerant, but something about this didn't go down well. Note: Use about 20oz or more of water in shaker to minimize the taste. Thankfully the product itself is extremely effective.

Mix: 7/10
No issues again. The product mixes great, but it quickly started getting fluffy meaning I had to compact the powder into the scoop in order to get the 14g serving. I am flagging this because it becomes and inconvenience to sit there and compact powder into the scoop.

Effectiveness: 9.0/10
Great pumps and performance from this see below for a breakdown:

Beta-Alanine Orotate – 3G
• I really feel that this works well considering that I believe it may have less BA since orotic acid is in combination to make a total of 3g, but the orotic acid may help to absorb better. I feel that it really helps. I have been keeping my rests short around 60 sec and I am ready to go with the same intensity

L-Ornithine L-Aspartate – 1g
• In addition to the above comment about orotic acid helping absorption, the LOLA could be working synergistically to help endurance.

L-Citrulline – 4g
• L-Citrulline has always worked for me and others. I would have preferred to seen 6g of it though to really pump me when training fasted, but the pumps are decent though.

Glycerol Powder (65%) – 2g
• I believe this does aid in hydration. I found myself today not needing as much water during exercise. Only reason I would sip on my BCAAs is because I saw my blender bottle there, but I wasn't really thirsty and I felt great through out my workout considering the taxation deadlifts have on the body.

Agmatine Sulfate – 1g
• I am not sure if this is having any effect in pump and vascularity. L-Citrulline, carbs, and hydration are the only one that I feel really works for pumps and vascularity.

Energy and Focus 1250 mg
• My general comment is that this pre-workout may have done better with less caffeine. For me I find that around 200 mg of caffeine helps in waking me up and then the focus blends psych me out for a great session. Plus, the focus blend that this formula has is great. I was in the zone today and felt great while working out. Completing reps was the only thing on my mind and my mood was elevated. The appetite suppression in the citrus aurantium extract does seems to work, but not as strong and that is okay since the pre-workout is not marketed as a "fat burner"

Overall 8/10:
The deal breaker for me was taste and product quality (as described above from the HydroMax 65% Glycerol fluffing the powder). My rating averages out to 7.7 but I gave it some brownie points for being pretty effective. This thing would wake me up from my zombie state in the mornings. Performax Labs & Price Plow have informed that they are doing a re-formulation in October (my bday cough cough).. If they can enhance the taste or rather hide the chemical taste more and improve the quality of the powder than this will surely be a more superior product in my opinion. I still enjoyed it minus the cons. I hope my review helps out.


Updated Review (02-09-2018)
Taste: 8.5/10
-The previous version I had to add 14+ oz of water to kill the weird chemical/dry metallic-like taste. PERFORMAX HAS DEFINITELY IMPROVED the flavor by removing this weird like taste. I suspect is the removal of Beta-Alanine Orotate and Hordenine HCL and replacement with Beta-Alanine and Hordeum Vulgare (assuming no HCL)... I want to say that I don't think i am too crazy for this flavor, just because I imagine a Kerns or other juice like flavor with Strawberry Kiwi.. This has fragrance like flavor and feint hints of strawberry and kiwi. It's soothing. Overall, huge improvement!

Mix: 10/10
No issues again. The product mixes great. Slight foam at first but settles very quickly.


Beta-Alanine
*Without the Orotate in previous formula, you get BA tingles and perhaps a bit more BA, since you do not have a bonded substance.

L-Citrulline
*HUGE! improvement to raise this up by 2g for a total of 6g. This is the sweet spot with citrulline. Great pumps and improves mind muscle connection.

L-Ornithine L-Aspartate – 1g (no change in my comments from before)
*In addition to the above comment about orotic acid helping absorption, the LOLA could be working synergistically to help endurance.

Glycerol Powder (65%) – 2g, was removed and if this was the cause of the powder fluffing up.. then I am all for it! As mentioned in my log i had to compress the powder in the scoop to make the 14g serving and not practical to do.

Agmatine Sulfate – 1g (no change in my comments from before)
*I am not sure if this is having any effect in pump and vascularity. L-Citrulline, carbs, and hydration are the only one that I feel really works for pumps and vascularity.

Energy and Focus 1250 mg
*They have now opened up the label for us instead of a 1250mg blend. As mentioned above that Hordenine may have changed by not using HCL, which may explain the increase in mg? I also suspect the upped the dosage on EJ?
-The focus was great and euphoric/happy feeling is perfect. It hits very nicely and quickly.

OVERALL 10/10
I am giving it a solid 10. The taste was drastically improved and it is now very enjoyable. It is not a hard hitting supplement (for me at least) it hits perfect and tons of focus in it. I really really enjoy this updated formula.

Thank you for the detailed review. The new GlycerPump will lead to better mixabilty and flavoring ability. Hopefully we will have some samples and you can compare.

Performax Labs Product Specialist
Like Us On Facebook: https://www.facebook.com/PmaxLabs
Visit our site at www.performaxlabs.com

Thank you for the AWESOME review!!!!! Feel free to apply to other logging opportunities we do. Very detailed. Love it.

Now, you can stack HyperMax xt with VasoMax and really experience a nice workout

4/5

This stuff is great, I had a really good workout on it and felt like an animal on the treadmill even after lifting that very same night. However, I cannot vouch for the taste. I got the Blue Raspberry and I just think it tastes horrible.

Kept my endurance up and I was highly focused. Next time, will get a different flavor.




Performax Labs Product Specialist
Like Us On Facebook: https://www.facebook.com/PmaxLabs
Visit our site at www.performaxlabs.com

First love the original Hypermax-XT excited to try the new formula. The original ingredient profile is great, but I'm missing the glycerol in the new product.

In any case I was hoping that someone at Performance Labs could suggest the amount of Maltadextrin typically found in a serving. I understand if you cannot provide a specific amount, but is it under 5 grams? I have a client that is trying a Keto diet. Trying to determine if they should use the new formula versus the older.

Performax Labs Product Specialist
Follow My Journey: http://anabolicminds.com/forum/workout-logs/269588-antms-lean-bulk.html

[img][/img]

Finally I was able to get a sample of HyperMax XT in the strawberry kiwi flavor and I got a chance
to put it to the test a couple of days ago so I figured I'd post a little feedback on it even though this
pre has gone through a little label face lift and the profile has been tinkered with slightly but you can
still fine the one I'm reviewing out there. I jumped on a container of it even before I tried the sample
cause I had a good feeling about this pre and I've liked Performax's stimulant supplements in the
past that I've tried and reviewed.

Mixability- 9/10- The serving is almost 14 grams and you get a little bit of sediment on the bottom
of your shaker but that's expected when you have some really good dosage of 2 grams of Glycerol
but there really weren't any mixing issues at all.

Taste- 8/10- I had the strawberry kiwi and I'd read some feedback that the flavor wasn't that great but
honestly it wasn't bad at all especially when you look at all the active ingredients that are dosed well.
I've had other strawberry kiwi flavored supplements and I've mentioned that kiwi is a tough flavor to
try to distinguish in these types of supplements so I'd rather see something like a strawberry lemon
or limeade instead. The Strawberry Kiwi powder smelled amazing when I opened the sample and the
flavor still came through strong even when I mixed it in 18oz of water and you get a strawberry flavor
with a tangy taste to it which I guess is the kiwi flavor. You do taste the stimulants so you get a little
bit of bitterness but it wasn't bad mixed in ice cold water. I sipped on it over the course of a couple of
minutes and it went down real easy.

I rotate my pre's each and every workout so I never use the same pre more than once a week so if I
had a container in this flavor I wouldn't have a problem drinking it and in the future when I buy this pre
I just might go for this flavor.

Energy- 9//10- This actually kicked in pretty quick cause I took a few minutes sipping on it while I was
writing out my workout and by the time I finished I felt that slight energy buzz taking over so it's a good
thing I train at home in my own gym.

Mood- 9/10- This was the 2nd thing I felt and I was looking forward to it cause I really enjoyed it from
another product by PerforMax called OxyMax XT that I've used for preworkout energy stacked with a
non stimulant pump powder. The up feeling takes over and you just can't wait to get into your workout
and it lasts about and hour though I felt like it lasted longer with the OxyMax XT but then again that's
a thermogenic which should last longer than a pre-workout.

Focus- 9/10- This the 3rd thing you feel come on and it keeps you with a decent mind set to get you
into your sets and it have you wanting to get more out of your workout. It wasn't tunnel vision focus
but the combination of all the effects kicking around the same time really help to keep you in the task
at hand which is going above and beyond in your workout.

Pumps- 9.5/10- I'm pretty vascular and I carry a good amount of muscle so for me pumps come on
pretty easily but when you throw in 2 gm of Glycerol, 4 gm of L-Citulline, and 1 gm of agmatine I'm
really feeling those pumps and to really reap all the benefits from the Glycerol a good amount of
water needs to be used when mixing up this pre so tha's why I used 18 oz. I trained back and traps
but my arms still took on a great pump even though I was keeping them out of the movements as much
as possible. I personally wouldn't add anything to this PW for pump cause it's already dosed well.

Performance- 9/10- I was able to blast through my workout and not only do the sets that I had planned
but I was able to add a couple of pounds to each of the movements. This PW for me delivered good
energy,focus,mood, and pumps which translated into a workout where I felt stronger to lift slightly
heavier and train with a bit more intensity.

Overall- 9.1- 9.3/10 - Though this was just a sample I'm glad I finally got a chance to try out one of the
top rated pre's for 2017 that I was so wanting to try and I can say I was not disappointed. I did jump on
two more containers of this version of HyperMax XT and one for me and another for a friend. I know that
there is a new version out but if your see this version especially at the very good $ that I got mine I would
HIGHLY recommend grabbing it and just an FYI when you open it I would recommend storing it in the fridge
or freezer so that the pump ingredients don't harden up and you can store it in there as long as you like
and it won't clump up or spoil.

As you can see in this pic that I do have a few other Performax supplements in my stash so when I
get into those I will definitely post up feedback on them after I use them.