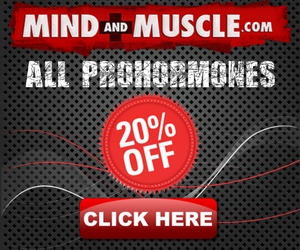 HyperMax XT (25 Servings)
Manufacturer:
Performax Labs
Rating:
4.26
out of 5 stars, based on
54
total reviews.
Read all 54 reviews
Submit New Review
HyperMax XT (25 Servings)
Im glad your sample showed up and glad you enjoyed it so much!! First and foremost HyperMax is a high energy hyper focus product however we wanted to make sure and provide proven ingredients at full doses as well! Maybe next time give 2 scoops a try to get the full 1000mg Agmatine, usually gives me awesome pumps!!

3/5

Ive used a lot of pwo's and consider myself very stim tolerant my friends that take pwos have their hands shakibg when they take my dose. Anyways considering that, I found very good focus from this product 5 out of 5 and pump was decent 4 out of 5 but when coming down I crashed really hard and was extremely irritated by everything personal reaction to supp in general 3 out 5...I might be the one off and just reacting to one of the ingredients but im pretty sure I get most of the ingredients from my current pwo. I reacted well with their prior pwo but just not with this one...I have a little less than a half left from the sample will review again after that maybe just a bad day.

As for taste id have to give it a 3 out of 5..tasted more like minerals than fruit punch..shook up pretty well.

Averaging put I give it a 3.75 out of 5 averaging out to a 4

Hmm very odd you crashed, i do believe that is just a personal reaction from the product because HyperMax is known for delivery hours of energy. Most people dont take 2 scoops because it ends up lasting for hours after they finish there workout.

Maybe you needed more then just 1 scoop, im glad you did notice the pumps and the focus, focus is definitely one of the strongest aspects of this product!

Thank you for your review determinator. You took about 1.5 scoops if you have that much left. Maybe it was a little too much for you even though you are stim tolerant. Hypermax is pretty strong, most people only need one scoop, some even less. Next time we have a giveaway thread, you should post to win a tub. That way you can experiment with dosing to see what works best for you!

Edit - Wizard above me lol

Performax Labs Product Specialist
Follow My Journey: http://anabolicminds.com/forum/workout-logs/269588-antms-lean-bulk.html

4/5

Taste - 9/10 - This stuff has the taste of those little candy rolls called Smarties. Not too overpowering of a taste, but just right amount of flavor.

Focus - 10/10 - I don't know what it was about this PWO, but I never felt it coming on. I just went at the weights with absolute intent on getting the job done as if the world did not exist around me. This stuff was just smooth in it's approach.

Energy - 6/10 - I don't feel like that I actually got any extra energy from HyperMax. This may be that it just did not have any overboard stimulant effect for me, but where this lacked, was sure made up on straight focus.

Pumps - 9/10 - Due to the amount of focus that this provided, I was able to approach each rep with deliberate movements that really stressed the stretch and squeeze to get that desired pump we all seek.

OVERALL - 8/10 - I used my sample in two servings with a serving each of the past two morning workouts. I typically rely on my PWO to help me get woke up for my 5am workouts, but this did not have the stim effect for that I would have preferred a bit stronger. I did love the focus and determination that it gave me to squeeze out every rep with a true purpose of destroying as much muscle fiber as possible. My girlfriend even said that she could tell that each rep had a very "deliberate control to them". It truly does live up to the phrase of "Hyper Focus Intensifying Pre-Workout".

Thank you for the sample. I really appreciate the opportunity to try out the Proformax Labs HyperMax.

Thanks for the review JC. Sounds like you may be one of the few that would need the full 2 scoops, or a stim break lol.

Performax Labs Product Specialist
Like Us On Facebook: https://www.facebook.com/PmaxLabs
Visit our site at www.performaxlabs.com

JC i think it may simply be that you need a little more then 1 scoop, like 1.5 scoops, i still feel 1 scoop but the energy is not strong enough for me at that dose. My perfect dose is 1 3/4 scoops, 2 is just a little too much!

You are probably right guys. I either need more than one scoop or take a stim break for a bit. I am sure I have a tolerance built up.




Performax Labs Product Specialist
Follow My Journey: http://anabolicminds.com/forum/workout-logs/269588-antms-lean-bulk.html

Today I tried Hyper Max preworkout. After being at work all day today I needed to take a preworkout to do good in the gym afterwards. I received a sample pack in the mail which was 2 servings ( 1 scoop per serving). I'm someone who is pretty tolerant to stimulants so I took both servings. It does dissolve well in water but my only complaint is the taste. I had the fruit punch flavor. I do like the taste of fruit punch but there was just something about this one that did not taste like fruit punch. I didn't have to choke it back or anything but it wasn't the greatest. Some more tweaking with the flavor would be my recommendation but everyone has their different taste buds. In the gym, focus was on par once this stuff started to kick in. I did not feel like I had the jitters as some PWO's will make you feel. I don't like that, I go for something that wakes you up and maintains your focus. If you are sensitive to preworkouts or caffeine I would recommend that you only do one scoop or even 1/2 to assess your own tolerance level. I've tried many PWO's over the years and I would say this one is pretty good. Lasted the whole time while I was working out and after I was done and at the house I did not have a crash. Final verdict, I would rank it high. I would recommend that you try a sample for yourself and see how you like it.

Awesome, thanks for the review brother, I'm glad you enjoyed it!

Hypermax Review:

Got my sample and split it in half. Half on arms day on Friday, half on leg day on Saturday.

Taste:
5/5
Very light taste. Not overpowering at all. Mixed it in about 10-12 oz water. Had a faint fruit punch taste. Someone else said it tasted like smarties, I'd agree with that. I usually can't do very sweet or strong flavors before a lift so this was great

Mixability:
5/5
Very easy to mix up. No particles after about a minute of shaking. Just mixed it in a Gatorade bottle so no blender ball necessary

Energy:
5/5
On Friday I drank it at 5:20 am when I woke up. Left the house and biked 3 miles to the gym. Kicked in about 10 minutes into the ride. Very nice. Smooth energy. No crash. Felt the effects for about 6-8 hours. Usually I'm tired by lunch but Hypermax kept me going. No stimmed out head feelings with half a packet. Leg day was busted out with a large amount of volume. Energy the whole time.

Pump:
3.5/5
Not the best pump I've ever gotten on either day but that was a good thing on leg day. Muscles were full but it wasn't skin splitting like 2 scoops Fitmax with added nitrates. I think this would be great for performance and strength since I was able to keep full ROM on arms day when usually my bis and tris are so pumped I finish with partials.

Overall
5/5
Very nice preworkout. It'll be up there for me in terms of energy. I need to pick up a tub to make sure the effects last but I'm sure it will. Great for strength days. I'd love to run it at 2 scoops to see how smooth it is and to see if the pumps are more apparent.

Thanks Performax for sending out these samples. I've tried every product you've came out with so far and loved them all. I think you guys got another winner

Justin
Instagram: legsthesizeofkegs

Thank you for the detailed review, glad you enjoyed it. 2 scoops would provide a big difference in pumps, but that's a little too heavy on the stim side for me.

Performax Labs Product Specialist
Like Us On Facebook: https://www.facebook.com/PmaxLabs
Visit our site at www.performaxlabs.com

4/5

I would like to thank the boys at Performax Labs for the sample packet. It's always nice to try a product out before spending hard earned cash, and the two day sample was perfect. It's nice to get more than one workout in to se how well something works.

Taste-7 I wasn't sure what to expect. I have no idea what flavor it is supposed to be. At first I was like....."what the"....then I was like...." that's not bad." It doesn't taste like any other pre I've taken. It kind of reminds me of taking chewable baby aspirin when I was a kid for some reason. I wouldn't say the taste is great, but it's very drinkable.

Profile-10 The profile is great. Not a lot of fluff, and some solid ingredients that work.

Effectiveness-10 The energy for me at half of the sample pack was spot on. Pump was great, focus was great, and energy was great. Even after my workouts, running the kids around for ball, and doing stuff around the house I still had plenty in the tank and no hard crash.

This is definitely a pre that I plan on purchasing in the future.

Glad you enjoyed it mudrunner. I still say bubbleyum or bubblelicious for flavor. Must be the water ratio I use. Thanks for the review.

Performax Labs Product Specialist
Like Us On Facebook: https://www.facebook.com/PmaxLabs
Visit our site at www.performaxlabs.com

Thanks for the reviews mudrunner and joh! Glad you guys enjoyed it so much.

And remember this is just 1 scoop, 2 scoops the energy and focus is super strong!!

4/5

1 scoop with 6-8 ounces of water 15 minutes before workout

Taste 2/5

Tasted like sweet tarts and I don't like sweet tarts lol but I don't take preworkouts for the flavor so this wasn't a big deal.

Focus 5/5

Was as focused as I've ever been while lifting and did even more sets than I usually do.

Energy 5/5

As stated above, I did more sets than usual and this stuff had no crash afterwards which was great.

Pump 1/5

Feel mean leaving a 1, but just trying to be honest. I didn't feel any extra pump from this.

Overall, I gave it a 4 despite the 1 for pump and 2 for taste because it gave me an incredible amount of focus and energy which are the main things I look for when taking a preworkout.

Thanks for the sample

Thank you for your review Charles! Sorry to hear that Hypermax did not offer the pump you were looking for. Users on another board are reporting that it tastes like Smarties, I wish my taste buds thought that, I love Smarties! Awesome to see that you had good focus and energy with Hypermax. If you purchase a tub in the future, you could take it with something like NOxygen from Purus, I've read good things about that product.

Performax Labs Product Specialist
Follow My Journey: http://anabolicminds.com/forum/workout-logs/269588-antms-lean-bulk.html

Hey all, this my first review, and first post. I would like to than Performax Labs for the sample they sent me.

Taste 4/5
It caught me a little off guard with the flavor. Could not tell what it was. I only took halve the pack. On day 2 I finished it and I have to say I enjoyed the taste better knowing what I was getting.

Mixing. 5/5
Powder mixed great. Through it in a bottle of water. Shook it and I was off
No gritty or sandy taste for me. I do have a habit if shaking it before each drink, but I do that with all pre's and protein

Energy. 4/5.
I am old school ephreda where I used to eat those things like Pez and wash them down with Agent Orange ( my go go juice) at work
This did not hit at that level, but it still got me off, and I didn't have the dribble effect of the E

I also started feeling a bit of a flush and tingling in my Arms about 10-15 min in that I found enjoyable

Focus. 5/5
I was definitely able to keep my head in the game
Felt a but like tunnel vision

All in all i really liked it myself and will purchase
Just to see what a double dose would do

Thanks again for the sample, and if anyone has any comments in how I can write a better review, I would appreciate it. I'm too old to take anything personal, so you won't offend me



Glad you enjoyed Hypermax, by double dosing it I hope you mean the 2 scoop full serving, as I would not advise anything higher than that lol.

Performax Labs Product Specialist
Like Us On Facebook: https://www.facebook.com/PmaxLabs
Visit our site at www.performaxlabs.com

Thanks for the review and im glad you enjoyed it even at 1 scoop. Im really excited to see how you respond to 1.5-2 scoops, thats where it really gets strong!

4/5

Short and sweet
Taste 5/5 ( no medicine or chemical taste)
Mixability 5/5
Pump 2.5/5 ( I am a hard one I this area, I usually don't respond to pump supplements )
Energy 4/5 ( nothing crazy, but nice controlled boost)
Focus ( enough to get the job done, when my head was not in the game)

Comparable with other top pwo's in the absence of dmaa

3/5

Not the greatest pre. I don't really want Alpha-Y in my pre-workout. I took 1/2 the sample packet and I did have a pretty good workout. Instead of drinking it all pre workout I drank about 1/4-1/2 of it pre and the rest I added water to and drank it intra. It really seemed to help with confidence which I'm guessing is from the AMP. I've gotten the same confidence boost with other pre-workouts containing AMP. Also liked the mood effects. It mixed up well with water. I actually didn't take it on an empty stomach. Well the first 1/2 I took before I ate. Then I slowly sipped on the rest while working out, about 30 minutes after a smallish meal. Pretty tasty flavor.

Overall it's not a bad pre-workout. One thing I would have liked to know is the gram amount per serving. "One Scoop" just isn't accurate enough when dealing with strong stims. I always take 1/2 serving when trying out a new stimulant. The most accurate way to measure that is with a scale. So a grams per serving on the label would be helpful.

Another thing to note is with these sample packs that come in little plastic bags, humidity becomes a problem. I let my sample pack sit and some of the powder became "candy-like" hard chunks. Still worked fine, but with other sample packets that are sealed paper this problem doesn't occur. Or at least not that I've noticed. I did have about 5 or 6 sample packs of other products that came in this same way(plastic baggy) that just weren't worth saving. Just an FYI. I didn't let this packaging issue of the sample effect my rating of this product. Thanks again for the sample pack!

Thanks for the review man! So to clarify, you took half the pack, but took half of that pre and the rest intra? Glad you noticed the mood effects, would be curious to see what you thought about the stim effects when taking it that way. And on a full stomach, lol.

Hey T-bone i appreciate the review however i think if you took it how we suggest then your experience may be drastically diffrenet.

HyperMax is meant to be consumed all at once, 30 min pre workout on a reliavitley empty stomach.

Splitting the doses would def. create a more subtle effects in terms of the stim feel, as well consuming it with food will drastically blunt its initial effects but may allow it to last a touch longer.

I think if taken how the direction state then you will notice a big difference from your first experience.