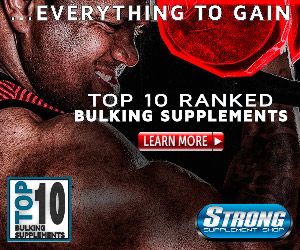 Manufacturer:
Black Lion Research
Rating:
4.68
out of 5 stars, based on
22
total reviews.
Read all 22 reviews
Submit New Review
5/5

Dosage- 10-10 Simple dosing and no need to take so many pills throughout the day. 30-45 min pre workout is all you need. Started at 2 pills pre workout and went 4 pills the last 3 days and didn't feel any difference. Sometimes more isn't better. Might be worth going 4 pills if ran more than 4 weeks but I didn't get to experiment that long.

Strength- 10 out of 10 This was determined on muscle endurance and pushing more weight in terms of more reps and sets.

Endurance- 12 out of 10 This was the number 1 effect and lasted all 4 weeks. Effects came immediately.

Pumps- 8-10 Pumps were insane. Came around week 2. Pump seem to last a hour or so post workout too.

Mood enhance- 0-10 Didn't really get any mood change.

Aggression- 6-10 I won't call it aggression but I did always want to go harder and I believe it's because of the enhanced endurance which made me want to go harder and longer.

Stamina- 10-10 Stamina was great.

Muscle fullness- 10-10 Muscles looked full after week 1.

Focus-8-10 Focus was on point. Again all positive effects might be contributed to the excellent endurance effects this gives. Mind to muscle focus was in tact.

DOMS- 8-10. I give it a 8 here. Didn't get any DOMS week 1 but week 2 and 3 were extreme. Always came around the 2 or 3rd workout and lasted all week. On my last week (4) I didn't get any DOMS. My assumption is it diminishes after week 3 if ran longer than 4 weeks.

Overall-10-10 Great all around supplement. Gave everything you would hope for in a supp. Not one complaint. Very effective from day one and only got better. This got me very lean while gaining 2lbs.

Final thought- Very effective in any situation. I see this being great during and after a cycle. I wouldn't run this any shorter than 6 weeks at least. I feel this has much more to offer and would be a waste to run it for only 4 weeks. Great to stack with anything. I loved every minute of this run. My next run will be 8-12 weeks.

5/5

Dosage- Very simple 2 cap dose. Too new to say for sure, but it would appear that taking them pre workout is good. Although, I don't know if it really matters because this is not a supplement that you "feel" and my opinion is that it builds in your system, so time of day may not matter much. For my run, all my caps were taken about 45-60 min pre workout with a small amount of protein.

Strength- This I am going to put at an 8. Something would have to blow my mind to get a 9 or 10, so for an OTC, this is quite good. I added reps to the top end of almost all my big compound lifts, which I was working on for several months leading up to taking FD. I cannot say if it was coincidence that this happened, but the fact that I was taking FD for several weeks before this happened, leads me into my point about FD possibly needing to be built in the system.

Endurance- This is the real deal here. As mentioned, this is not a supplement that you "feel" and you feel normal- until you are at the point where failure would normally come into play. This provides that extra gas in the tank to push through previous barriers or plateaus. My personal feeling is that the people that will see the most benefit are experienced lifters that know where their current limits are and what they are capable of. To add a single or double rep at the 1-2RM is quite remarkable and as I mentioned in my log, it took a few weeks to get there. Is this the body preparing itself to be able to do this by increasing endurance? I do not know, but it happened.

Pumps- I did not notice much in terms of pumps, but I do not work a lot in a "pump" range. By the middle of the run, people were noticing that I looked thicker and fuller, so something was happening. Possibly something with cell volume. Weight went from 206 to just under 212, where it remained steady for 2 weeks after rocketing up fairly quickly.

Mood- No change at all in this regard.

Focus- This was elevated despite not having a feel from FD. I think it was mental because you start to have confidence knowing that you can go longer and train harder at the end of your rep/set range and this has you approaching your workout differently. I was thinking about how I could push myself to that next level and focusing more on each move and making certain form was staying true.

Conclusion- I am a 40yo on TRT that has been lifting seriously for 23 years and I am very in tune with my training, diet, and fitness in general. I honestly feel that this is a product that people looking to get to the next level will enjoy- whether this be in the gym or other sports/athletics that involve endurance and recovery to be at a high level. To push the body to the limits multiple times a week without breakdown is a great feat and to have this happen at 40 is proof enough for me.

I recommend this product.

For reference on where the lifts I saw increase before and after the 30 days.

Squat- 495 x 1 to 495 x 3
BB bench 315 x 1 to 315 x 2.5
Sumo DL 425 x 1 to 445 x 1

Outside of 1RM range, what really went up was my working range. I was able to add multiple reps to this range, with recent squat work really shining. 315 squats went from 12 to 18, which shines light on the endurance part.

Thanks Kasaj.
A few interesting points aside from the weight gain and endurance and strength.....obviously these are great results.

40+
23 years training.

Generally speaking as you get older you dont get stronger. Even guys who power hard in the gym. UNless of course you run some gear.
Also....response to training is MUCH different in a vet than in a newbie. A newbie you might be able to conclude the body is just responding to training.
A long term vet doesnt usually double and triple their top end in a month.
Great log brother.
Thanks again for the review

Great review brother.
Stoked to have a non sponsored review up.
I appreciate the time it took to log and review. Now....lets see what happens in weeks 5-8!

5/5

Follidrone as a supplement has all the markers of something great. Easy to dose, increased weight with a decrease in BF according to my mirror: aka recomp. Strength, in 1RM and 10RM, went up greatly. I hit PR's on multiple lifts on multiple occasions. Endurance, whether it be cardio or lifting, was immediate and definitive. A 30 day run provided me with 9 lbs. LBM which was noticable by people I see on a regular basis, with no sides what so ever. All of my info may be anecdotle, but I will undoubtedly be purchasing more Follidrone on my own dime when it is back in stock. This is the first natty supp I have taken that has met all of its claims in my estimation. I have taken others that have met some claims, or even most, with some success, but Follidrone met them all with great success.

Thanks my friend. I didnt realize you gained 9lbs!!!
Awesome.
One of the primary things I received arguments on is that no natty supp can put 10lbs on someone.
Your the 5th so far I know of in the 9-11lb range in 4 weeks.

Seems like the majority of people who were cracking jokes before are quiet now

Now seeing how well it works in a majority I think this is going to be the new king of natural supplements.

I want to put my review in here

I got the beta 1 cap version

I used this on a cut. Within the first few days I saw increases in strength. It then leveled off

This was pretty impressive because of the diet/supplements I was taking. And the strength loss after taking it was very noticible.

My endurance was definitely better. Did some menace training while on it and it was incredible to see how strong I was. Upon cessation I had to really decrease te weight and volume I was doing due to legit muscle failure

My work capacity on this was unbelievable. I am looking forward to running a few bottles of this when I'm done dieting to kick off my reverse diet. I'm very impressed with this ingredient.


More so brundel. He's put out some things is really enjoy

Highly respect him and his company and I give my full endorsement on follidrone.

Sorry @brundel it took so long to get the review up.

5/5

Dosage : Very simple 2 cap dose pre workout about 30-45min and 2 cap wake up non training day.
Strength : 10/10 for the first 4 weeks but over week 4 it increase.

Endurance: 15/10 Pumps : 10:10.

Mood- No change at all in this regard.

Vascularity : 10/10.

DOMS : weeks 1 and 2 was tough.

Conclusion : I am a 33 years personnal trainer and MMa educator during the presale on NP I took 3 bottles ( 2 for me and 1 for my customer ).
Follidrone was a stranger, I was very skeptical but I decided to spend my money anyway. I leave a very hard diet, I needed something to help me keep my strength, my endurance without changing my diet 5 days without carbohydrate and 2 days high carbohydrate.
FOLLIDRONE DID IT !!!!!
Week 1-3 endurance, pump, vascularity and DOMS was amazing. I think follidrone prepares the body and accumulate in your system and boom everything falls into place from week 4.
I took 4 pounds in four weeks without changing my diet and still shredded, I have added more reps on all my lifts and recover quickly between sets. So follidrone really works !!!!!! Tomorrow I start my second bottle, I think there will be surprises until the end of this bottle!!
I'm really not disappointed to have purchased follidrone, BRUDEL please restock NP.
You know my affection for 2 companies PES and EBF now Black Lion Research is one of them.

5/5

10RM's: (start...end)
DB Row: 95x10 --> 100x10 (+5lbs)
Pull-ups: 30x10 --> 30x19 (+0lbs)
CGLPD: 160x10 --> 180x10 (+20lbs)
DB Press: 85x10 --> 95x10 (+10lbs)
Inc BP: 185x10 --> 205x10 (+20lbs)
MP: 155x10 --> 165x10 (+10lbs)
BB Curl: 95x10 --> 105x10
(+10lbs)

Arms: 15.75" (+.55") (Right) 16.25" (+.75") (Left)
Chest: 42.5 (+.5")
Waist: 29" (+.1")
Quads: 22.25" (+.56")
Calves: 14" (+.25")
Forearms: 11.5 (+0")

Gained 9.4lbs while also being sick midway thru. Results speak for themself

5/5

Dosage- 10/10 Simple dosing. I took 2 pills 30-45 minutes before workout and 2 pills in the morning on off days.

Strength- 10/10 Strength increased on every lift.

Endurance- 10/10 I noticed the endurance boost since day 1 even though many said it was placebo. The endurance stayed constant throughout the 4 weeks.

Pumps- 9/10 Pumps were crazy. Came around week 2.

Mood enhance- 0/10 Didn't notice any changes.

Aggression- 4/10 I didnít notice any aggression either but I did have the will to keep going.

Muscle fullness- 10/10 Muscles looked full after week 1.

Focus-8/10 Great focus. I had awesome mind muscle connection going with this.

Overall-10/10 Great all around natural supplement. I gained 4lb while looking leaner especially around the midsection. Muscles seem harder and fuller and definitely more vascular. No side effects.

Final thought- Great supplement for any occasion. I recomped nicely even though I fasted all day and only ate 1 huge meal a day along with a PB&J sandwich with milk right before bed. Now that I know what Follidrone can do with a crappy diet, I will be running another bottle, as soon as itís back in stock, but I will be breaking my fast at noon and be adding more calories.

5/5

Overall, great effects from almost Day 1. The biggest effects are it's anabolic ability (to build muscle) and the volume/endurance it gives you. Not only muscular endurance, but the ability to breathe easier (I didn't get winded from stuff I used to do that used to be taxing on my cardiovascular endurance). I gained weight at the beginning, and on my second bottle of Follidrone, I ended up increasing the volume so much I ended up losing weight. I looked leaner and leaner as the log progressed (even when I gained weight I still looked leaner and had more definition). Although I lost weight, I still had great strength and PRs overall. This stuff is probably going to shine best on a recomp/bulk, but for cutting, the additional volume it can allow you to do is also helpful. I feel like it allowed me to push harder than I ever thought I could, almost to the point where it decreased CNS fatigue too. This stuff is the real deal, and the best anabolic I've ever had. The best stuff is that it requires no lifestyle changes (you don't have to dose it fasted, or it doesn't make you ravenously hungry, etc) and requires no PCT (it's natural). Great product and I'm glad I picked up 2 bottles in the pre-sale, but I will probably pick up another 2 bottles even if it is at it's full price.

For those who want a very in-depth idea of my experience just look at my log:
Cutting Stack + Follidrone Log (Unsponsored)

Awesome! So glad you ran a log on 2 bottles because we were suspecting that was going to shine when myself and the other original loggers were wrapping up the 30 day logs. I know I wish I had continued on.

5/5

Don't sweat the trolls.

I'll keep it simple.

All my lifts went up substantially throughout the course of one bottle. Endurance also. Weights felt light. Makes me eager to lift.

This is completely comparable to prohormones in terms of strength gain. I also gained about 7 lbs on a slightly over maintenance diet. Zero side effects as far as I can tell. I had trouble believing the claims at first but I am honestly blown away by this product. Renewed my faith in this silly industry somewhat. And Brundel is a standup individual as far as I can see. I don't plan on running out of Follidrone, like ever again.

5/5

2 pills preworkout. Sometimes 4.

* follidrone works, and helped me push through weeks of adjustment to "dieting": going from 10,000 calories and pure insanity, to 3k and mental stability.
* I gained endurance and strength. The first thing I noticed after ending the run was the lack of "pop" in my lifts.
* follidrone may have mood-enhancing properties. There are a bunch of stimulants in cocoa, but I'm not sure if epicatechin has the same properties.
* I had some of the most powerful pumps of my life while on it. Better than ArA.
* Double dosing didn't make any difference for me.
* fat loss was around 3lb per week. My first week off - 1.5lb.
* PRs
495 5x5 deadlifts. Prev: never made it through all 5 sets with 495.
300 x 4 behind the neck push press.
240 x 3 behind the neck strict press.
300 x 10 front squat. Prev: 270 x 10
385 x 2, 375 x 5 Paused bench press.
375 3x5 squat. Prev: 365 for one awful set of 5.
6 pps hack squat machine - 8 hellish reps.

It's very versatile. If I could set PRs while eating much less, imagine what this stuff could do on a bulking plan.

Great review bro. Thanks.
Super stoked BLR was able to help you reach your goals!

Just take my money already!

Millennium Sport Technologies Representative
www . millenniumsport . net

5/5

You just dont tire when you take this stuff, can literally workout for hours and hours. I look forward to my afternoon workouts as I dont have a time limit on how long I can go for. 90min-2hour weights is easy.

beware of the doms, holy sh1t they are painfully reassuring that you are growing!

3/5

I've been running Follidrone for 6 weeks now, and am midway through my second bottle. Other supplements I am taking are Clear Muscle (On week 10), a normal pre workout supplement, Glycofuse, Amino IV, and Orange Triad.

The first week i saw an increase in endurance in the gym, but i believe that was placebo only. Considering I didn't notice endurance improving effects afterwards, I'd say it was definitely placebo.Weeks 2-6 have brought really nothing new to the table. I've tried all different dosing schemes, from 2 caps 1 hr preworkout, 1 caps 30 mins pre wo and there's been no tangible effect I've noticed.

I am cutting, so maybe that's why, and plan to give Follidrone another run when I am reverse dieting or bulking. Given the feedback and suggestions from others on the forum, I figured it would be a good aid to add in for a cut. I have to say from MY experience it was nothing special. In fact, I prefer Clear Muscle to Follidrone as of right now. I'm recovering better on CM and Folli doesn't seem to be doing much of anything 6 weeks in.

When I begin to reverse diet and start my third bottle of Folli/EP1C and if my opinion changes, I'll be happy to change my review. Until then though, this is a supplement that I do not think meets the hype it provides. Just trying to give an honest review, as I have no reason to hate Follidrone or (-)epi. I'll give it a 3/5, instead of a 2/5, because perhaps it'll be better in a bulking situation, but for a cut I don't think it's done much of anything.

5/5

Dosage: two caps pre workout or two caps AM and PM on rest days

Strength: training for hypertrophy (no reps under 8) but set multiple pr's and gained a lot of strength over 9 weeks
Endurance:really felt it here, like I could go forever, and did not fatigue easily. I could explain it kind of like the CNS wouldn't get taxed as much and I could keep going without that fatigue kicking in.
Pumps: pretty intense muscles felt full throughout the day
Effectiveness: gained around 15lbs in 9 weeks and my goal was to bulk while minimising fat gain which I believe I succeeded. (I also took formeron and viron too).
Conclusion: I added a lot of size to my frame in a short period of time as well as gaining some solid strength. Follidrone is the most effective product I have ever taken, and it will be a constant staple in my future training. My buddies no longer ask me "you even lift bro?" joke because I made a ton of progress using this product, so I would definitely recommend this to anyone looking to gain size or strength in the gym.

Wow! VERY strong review!
Such a good cycle Thanks for posting bro!!!!