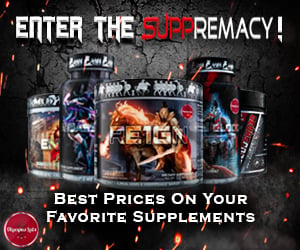 Manufacturer:
ProSupps
Only my second pre-workout purchased after C4, should be on my first dose Monday. Anyone got some feedback?

Havent tried the new formula and no reps on this forum I know of just let us know how you like it. Pretty sure the earlier formula has plenty of reviews though

Current Log: http://anabolicminds.com/forum/workout-logs/291581-officially-chasing-abs.html#post5714196

Just out of curiosity lemme know if you experience any shortness of breath. Pikamilion should only work on the cns but just wondering cause I was working on a model for gaba in anaphylaxis. Other than that looks like a pretty interesting preworkout, let us know how your first dose goes today.