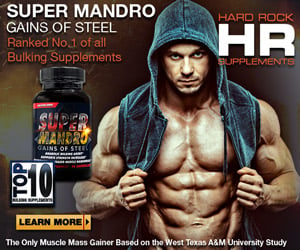 Cannibal Ferox (30 servings)
Manufacturer:
Chaos and Pain
Rating:
4.64
out of 5 stars, based on
28
total reviews.
Read all 28 reviews
Submit New Review
Cannibal Ferox (30 servings)
5/5

the original formula was bad on the taste but they COMPLETELY fixed that. Everything else couldn't be better. I have tried pre workouts supps from No Xplode to 1RM. This is the best hands down. I am a 150 lb female powerlifter, been training for almost two years now. This has helped me get my Deadlift PR to well over 300 lbs (325 consistent PR as of recently). All my other lifts have gone up. I do warn you that this is STRONG stuff! If you were hoping for a mild cup of coffee type of thing this isn't it. If you want to murder the weights, this is the best. Nothing substitutes hard work but when you work a job and workout out a lot this certainly helps!

Good overall formula and product that contains 1g of Creatine, 300mg Caffeine Malate, Synephrine (which is rare in pre-workouts), PEA (nootropic), 5-HTP, Green Tea and Citrulline. I got a sample pack from the company to do a review and found that it made for a good session. the caffeine was a little on the high side for me but damn did this hit strong and stick with me quite some time (nootropics) that prolonged the focus effect and made for a very long affect into the post-workout window and even after i ate my meal driving home and cooking. So for someone who needs a very strong stimulant and nootropic combo this is something to look into with a touch of creatine.

5/5

Just finished a legs and delts workout; powered by Ferox. I kept good pumps my entire workout. I was focused also.

This product has all of the good stims, caffeine, green teas extract, yohimbine, b-12 and on and on.

Overall taste was great and I had a great workout.

5/5

I was sent a sample to review.This is a very heavy stim product.What I liked most about this is the energy & focus I got from it. Ferox kicked in for me in about 15 minutes and no crash.Overall this is a very effective preworkout that gives you lasting energy and great focus.I will be definitely use Ferox again.

5/5

Could Cannibal Ferox make any bolder claims about it's effectiveness? Yes, yes it could. Everything said about this stuff is an understatement. No shakes, no headaches, just pure power. This stuff quite literally unleashes something inside of you that has a hunger for iron... because once it kicks in, you feel unstoppable. I am not exaggerating when I say this: Unless you are fully prepared to unleash a world of fury in the gym... don't even bother taking this. Absolutely incredible... this stuff is powdered insanity.

5/5

Overall nice PWO, a lot of ingredients. I was thrown off by the darkish yellow when it mixed, I was expecting more of an electric yellow, but it tasted fine and not too lemony or tart. Trained chest, got a very nice pump and felt strong today. I would use this again.

5/5

Cannibal Ferox is an overall great product. For me the taste was a little chemically, but that would be expected considering the amount of stimulants it's packing.

The product seemed to kick in at about 20 minutes. The energy was very strong and I felt like I could of kept on working out for much longer than the 75 minutes I had already worked out. Focus factor was dialed in really high as well. The great part was no crash.

I'll have to add that I had super fast shipping.

Great Job CNP!

5/5

I ran a single serving of ferox, fasted on a misc full body day. Taste was a bit off as in chemical/medicine but nothing that wasn't tolerable. The effectiveness was off the charts tho. I was able to set pr's in squats, rack pulls, db shoulder press, and db decline presses all in the same workout. Energy was great but not the "slap you in the face" or jittery kind. Cleanest, least "felt" energy I've ever had. I was at the gym for over an hr and a half and if I had been able to lift my arms my mind was ready for more. Definitely one of the best pres I've ever tried.

5/5

I use two scoops. Luminous Lemon Ice tastes like a box of Jujyfruits dissolved into a glass of vodka. It's grown on me, as I now associate the flavor with a good workout.

EDIT: Just opened up a tub of Watermelon War Machine - it's much more mellow. I might prefer it.

No pounding heart or jitters, no crawling skin, no flushing, but it definitely gets me hyped up to lift. About 45 minutes after dosing, it seems to fully kick in for a couple hours, allowing me to work harder and longer. I don't crash off it, but for a few hours, hand-eye coordination is dramatically increased. It doesn't keep me awake at night, either.

I don't get blinders or tunnel vision from this, but curiously, about 70-90 minutes after dosing, I'm infinitely more aware of the mirrors in the gym and everything going on around me. The weak hallucinatory feeling goes away in 5-10 minutes. I suppose that's what my brain does with a heavy dose of stimulants and nootropics.

It's the best pre-workout I've ever taken, and really gets me set to work hard and heavy, especially on the days that I'm feeling lackluster.

5/5

I am currently using the original flavor of Ferox (stocked up on it after testing it out), and have found it to be by far the most balanced and effective pre-workout I have ever used. I love the fact that CnP delivers on their promise of putting out a high quality product that doesn't hide behind proprietary blends, and I believe anyone who considers stacking a product will find this to be of a massive help when calculating total dosages. When taking Ferox I find that I am more focused, more motivated, and carry out my workout with more intensity than I have with any other pre-workout I have used (the list is very long, and I don't want to bash other products; however, this is simply superior). I do not experience jitters, light-headedness, rapid heart beat, or hyper - just focused, motivated, and confident to push through that final set. I have also found I this stacks extremely well with CnP's Swole AND Inferno. I take Swole at he he same time as Ferox, and take them similar to how one would take Goody's powder, and take Inferno twice daily at a dose of 3 pills. All in all, high quality product that I will not only continue to use but will actually recommend to others!

If I could sum up this products effectiveness in one sentence: when I start my workout on Ferox, I am ready to wage total f*cking war against every piece of equipment I encounter, through ever rep of every lift.

Last edited by wpbowyer; 02-20-2014 at

11:47 PM

.

Reason:

More complete.

5/5

You ever wanted to punch a grizzly bear right the **** in the mouth but thought "Oh gee, I don't have balls that huge.". Try this **** and you'll want to punch two grizzlies in the throat at the same damn time. It still doesn't taste good, but it ain't as bad. Who gives a ****? Down it and go do some work. This **** is ridiculous.

3/5

Got a sample of this from a buddy of mine and its legit. If you want energy, this will do it. I'm not much on stims pre workout and generally stay away from that jittery feeling so I'm not sure how much I would use this product, but if you are into that, give it a go. You won't be disappointed. For me, a bit too much stim effect.

5/5

Ordered me a tub and am not disappointed.

I was shocked at how "smooth" the energy was. Way above a cup of coffee but no jitters. No crash either. If there was I would tell you.... I'm cutting and working as a lawyer.

This is not for the caffeine or stimulant sensitive. It's like a kick me up rather than a pick me up. I highly recommend it. Especially if you're stimulant sensitivity is high like mine.

The taste was okay. Pretty good considering what they have to mask. Lemon ice was the flavor. I can say it taste lemony but mixed with other fruit. Idk. May be my taste buds.

5/5

Taste: the original had some issues. It was barely palatable. In all honesty, the taste of supps is really irrelevant to me as long as I can choke it down. I could barely get the original down, but I had no problems with the new Watermelon Warmachine. It seems the taste issues have been resolved. This ain't kool-aid, though, this is for people who are serious.

Effect: As others have said, no jitters, no crash, but great energy that evenly tapers off. The nootropics are amazing. I have always enjoyed the calming effects of 5HTP, and its addition is probably why I haven't murdered anyone while on Ferox.

Summary: If you want to lift heavy ass weights, this is the PWO for you. If you want to kick ass at work, screw coffee take Ferox. Ferox can get you through any situation where you need energy, focus, and a positive mood.

A word of caution: know your limits. I can see why so many people have hit PRs on this product. You feel INVINCIBLE. You'll load up the bar and feel like there's not enough weight on it. You will want more plates. After recently stacking Ferox+Swole, I spent several days recovering from what I put myself through.

4/5

I was sent two flavors of this pre-workout to try:

Watermelon Warmachine and Luminous Lemon Ice.

This product gave me a decent amount of energy, and it has some quality ingredients in it. I am very stim tolerant, so this did not hit me as hard as it might some people. I liked the Lemon Ice flavor, MUCH more than the watermelon flavor. Both have a bit of a chemical aftertaste to them, but IMO the Watermelon one was a bit worse. I am also hit or miss when it comes to products containing Yohimbine as well, so there is that. I did notice a lot more sweat while using this product. I would recommend this for those a little less stim tolerant than I am.

4/5

Everyone who's lifted for a few years can probably rattle off a list of at least 20 different preworkouts they've tried. The shorter list are the pre's they keep buying on a regular basis. My gold standard pre is MAN Sports Gameday; it's got Dendrobium, GPLC PF3 and it's the best fruit punch flavor out there. Cannibal Ferox stacks up pretty closely as far as Gameday goes. It takes a little while for the stims to kick in, but when they do it's a fairly smooth onset with a good focus component. I took the sample about 45 mins before my arm and lower back routine and had plenty of energy to finish out with a good lower abs session.

As far as taste goes Cannibal Ferox has a great Watermelon flavor! That being said, I'm not much of a watermelon fan and wouldn't pick it myself. The mixability is great and it doesn't appear to be heavily dyed which is a definite plus for people who are concerned about that. As far as stim based pre's go Cannibal Ferox has some great ingredients: Dendrobium, Synephrine, PEA, Higenamine, Hordenine, and Yohimbine. My conclusion is that it's pretty good, and I might pick up a tub at some point.

P.S. Cannibal Ferox's hook is that they're trying to create the most powerful preworkout ever because the movie that the name is based on is the "most violent" movie ever.

5/5

Taste is OK, can't really say that it is delicious but I can drink it without any problems. That's not the case with most PWO's - I have puked several times after drinking bad ones.

In the action it was great. Maybe the best preworkout I've ever tried. I started to feel stims kicking in about 10 minutes after taking it... Here's what I did in the gym:

- Squat
3x135lbs
3x185lbs
2 sets of 3 @ 220lbs
2 sets of 3 @ 260lbs
4 sets of 2 @ 295lbs
2x320lbs
2x345lbs
2x365lbs
2x385lbs
1x410lbs

- Paused leg press
5 sets of 5 @ 330lbs

410lbs is my all time personal best in squats and today I lifted it after being sick for 5 days. I lost almost 10lbs during those days and weighted less than 180lbs today.

I barely needed to rest between sets, my heart rate was up and I was sweating a lot. Felt like a terminator.

I received my sample in 2 days,so props for speedy delivery. The flavor i got was watermelon. It smells great and mixes up very easy. I used 12 oz of water in my shaker cup. The taste to me was the only drawback. It had a bitter medicine bite to it,but i have tasted worse. It def has stims in it. About 10 min and i was ready to go. It wasnt a shakey effect,just focused and alert. I didnt really notice a mental high but i felt good lifting for over an hour, with no crash after. If the taste was better i would have scored it higher. It is def worth having in the stash. Thanks guys for the sample.

3/5

First, this had the weirdest aftertaste I have ever experienced, almost like licking a steel pole. Anyway, I had a pretty good workout. I had pretty good focus, but energy was lacking. Perhaps it was because it was leg day. Overall a decent product.

Alright most know I'm a stim freak and this stuff def is wicked. I received some today in mail and hit first scoop them hit chest up. Taste is good and mixes easy! It hits very quick and while I was in the gym several friends kept asking wth are you on. Lot of pwo's have tanked since ban of geranium. All I can say is for me I've found a replacement.

OG Avenger-HULK SMASHING TIME!

Got a sample of this stuff courtesy of the cnp reps on am. It packs a pretty solid punch in the energy and focus departments. My only complaints are that it was really lacking in a good consistent pump. Stack this with something like hemavol and it would be the stim junky's dream come true

I wouldn't say Im a stim junkie. But I like my stims from time to time. If I need a little boost before hitting the gym, I'll drop ephedra+200mg caffine and an espresso on the way in...but thats usually no more then 1 a week.

Looking at the profile. I knew this stuff would be intense. The White Widow extract is a hell of an idea.

Taste is ok, better then I thought it was going to be. But you know what your drinking.

About 20min later I was wired and extremely alert. Now I know the reason behind the zombie label. Its a warning! !! You better be prepaired. I never smoked crack but, this might be similar.

Lol... nah its really stong and great PWO for focus. Half a scoop would probably make a great study aid.

Definitely not for the light hearted. There is a reason why ingredients in this powder are banned in 3 countries.

-10/10- focus, drive, motivation, endurance.

-2/10- got no extra pump from it. But I dont think it was the goal with this mix

-5/10- taste its about what you would expect.

-9/10- Overall, great energy that lasts longer then other pre's. Felt slightly burned out 4hrs later.

5/5

I received a sample of the Lemon flavor, speedy delivery which was great. Taste was less to be desired but as long as it works, who cares that it tastes almost like a lemon flavored zombie. I am a stim junkie for sure but this stuff kicked my ass, and I got a little sick, probably the Yohimbie. When I try it again, I will go for 3/4 of a serving. Overall, I enjoyed the sample and would definitely recommend it to anyone who loves a stim loaded PWO!

Received a sample of Cannibal Ferox and tried it out today and trained back.

Only took 3/4 of the sample as it seems this is what others are going with.

Mix ability 5/5
Mixed up perfect with just a couple of shakes

Taste 4/5
I'm not a huge fan of lemon and other lemon products would get a lower rating but this flavor wasn't bad at all!!

Energy 5/5
Within 15 minutes or so my mind and muscles were amped and ready to train. Very smooth energy for a strong stim. No shakiness at all. Big selling point for me.

Focus 5/5
Focus was very good. I knew what I needed to do and had no problem with the mind muscle connection.

Overall 4.5/5
Would've been 5/5 if it was a different flavor but either way I was very impressed with it!!