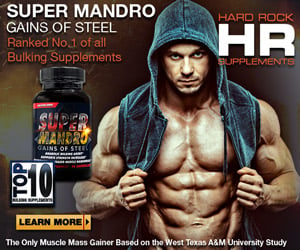 Select Protein (27 Servings)
Manufacturer:
PES
Rating:
4.75
out of 5 stars, based on
36
total reviews.
Read all 36 reviews
Submit New Review
Select Protein (27 Servings)
5/5

PES just keeps on surprising me!from now on most of my supllements will be PES.i have Snickerdoodle and the taste is amazing Wow the best tasting protien I've tasted in my life!!what I like about it is the thickness of the shake.i sometimes use it as a meal replacement and boy oh boy it works real good..I could be Hungry I take this stuff and I'm not hungry for a while.you guys better get this

5/5

Profile: 5/5
Great profile, perfect blend of whey & casein. Low carb & low fat

Mixability: 4/5
Mixes pretty easily in a shaker cup, but way better with some ice in a blender

Taste: 5/5
Taste is a very subjective thing. I thought the Chocolate Peanut Butter
combo was pulled off rather well and probably the best tasting PB
protein I've ever had.

value: 5/5
You get 55 servings for about $55 with the larger tub. Its about a $1 a
serving which isnt bad considering the quality and taste.

Overall 4.5/5

Will be buying in again soon..!!!

I failed to notice it does contain sucralose... Otherwise it's a great product. I buy this more than ON Gold now, however may consider switching to something else due to the sucralose. I still stand by my word, good tasting and mixing for a whey.

This review is for the Peanut Butter Cup flavor: I've already submitted a review, so I need to do it this way.

Profile - Perfect blend. High quality protein, low carb and fat. 5/5

Mixability - One needs a little more liquid than usual when making a shake, but nothing crazy. It mixes nice and thick which I love. When mixing it in oatmeal or recipes, it is perfect. 5/5

Taste - If you have read my past posts about this flavor, I was nervous about there being too much of a chocolate to peanut butter flavor. I am not a chocolate fan, but love peanut butter. I can honestly say that this is by far the best tasting protein powder I have ever had and I will make it my staple. The PB flavor is a lot more pronounced than the chocolate! The chocolate is minimal. The taste overall reminds me of a Reese's Easter Egg or even a generic chocolate and pb Easter egg. I compare it to this because with those, the PB stands out way more than the chocolate and that was what came to mind as soon as I tasted it. My only regret is that I wish I ordered 6 instead of 3 during the insider. 5/5

Performax Labs Product Specialist
Follow My Journey: http://anabolicminds.com/forum/workout-logs/269588-antms-lean-bulk.html

5/5

So what is it?
Well this protein powder is a mixture of casein and whey protein concentrate with some added leucine peptides. So letís go ahead and dive right into the breakdown.

The Break Down:

So this is per scoop, Iím looking at the snickerdoodle which tastes awesome. So for one scoop thereís 110 calories, 1.5 g of fat, 210mg sodium, less than 1g of the carbs and 24g of protein.So thatís a great ratio there -hardly any fat, hardly any carbs and 24g of high quality protein.Theyíre also claiming no amino spike PES got it right because casein and whey protein mixture is superior than whey alone so I like that.

We also have over 5g of BCAA thatís coming from leucine peptides. Leucine being the almighty branch chain amino acid when it comes to muscle protein synthesis. Kudos to PES for throwing that in there, I really like that too. So overall breakdown I mean I donít know how you can really one up them on this so 9 out of 10.

Mixability
Right off the bat nothing on the sides too much so 8.5 out of 10 for mixability.

Taste

Going right into the taste, this is again for snickerdoodle so itís letís give that a shot. It reminds me of a cinnamon cookie really good, 9 out of 10 for taste.
I just want to add something that I forgot to mention in the breakdown.
Theyíre using a whey protein concentrate that is 80% of whey protein ultra purity. Alot of them can vary from 35% to 80% and they chose to use the best of best -their dominant WPCĖ80. So again good job PES Nutrition!

4/5

I just finished my first 2lb container of Select Protein in the Amazing Blondie flavor which has a love hat relation ship with people who have tried it and for me I LOVE!!! and will continue loving this flavor if I get it at the same price I got my first container and if I do I will STOCK UP!!

Ingredient - 4/5- Two types of protein Milk Isolate which is one of my favorite and whey concentrate which states the percentage 80% which is
a big plus and has a good dose of Leucine Peptides which makes this a somewhat unique profile with no funny ingredients but I was surprised it didn't have digestive enzymes which I didn't have any stomach issues at all from this protein but thought that was the only thing missing.

Mix Ability- 4/5 Mix up very well with very little foam but you always had a few little particles floating in the bottom but really not much of a big deal but I thought I'd mention it and I mixed ALL my shakes in cold water using a shaker cup which is how I consume all my protein shakes.

Taste- 4/5- The flavor is a combination of caramel and choc with an after taste of a slight mocha and I found it quite enjoyable and unique but I'm a big protein consumer and I've tried this combo of flavors in the past when I mixed these two flavors so for me it was VERY enjoyable but not a new flavor but it agreed with me right from the first shake but I guess from the feedback I've seen on this flavor it could be hit or miss. I do recommend either getting a sample or purchasing a 7 serving tub first before diving into a 2 or 4lb container I personally will grab about 8lbs if I catch a good sale on it again in the future.

Overall- 4/5- This was my first experience with PES protein and I've tried other supplements from PES but so far this has been my favorite and I will look into trying other flavors and I highly recommend others to give this Blondie flavor a try but again it's very intense and not a flavor you would want to be using everyday for 2 shakes because you will probably get tired of the flavor so I recommend having a basic van or choc on hand to alternate and both of these flavors actually work well combined with Blondie.

If you like to cook or bake with your proteins or even make proats this PES Select Protein works fantastic in recipes and probably makes the best proats of any protein on the market and you WON'T be disappointed with your proats.

4/5

I've tried the chocolate and vanilla. I like that it's easy to drink, there's hardly any clumps and it tastes good. I've never had any issues with Select protein and never had any stomach discomfort or anything.

5/5

Tastes amazing and brings a good amount of protein per serving! The price is very good on it swell so a solid protein source.

3/5

I've tried snickerdoodle, gourmet vanilla, choc pb cup.
The powder doesn't make very good shakes and I have to chug them.
Baking with the powders seems to work great!

Vanilla flavor is a little stronger than I would like in baking and in shakes it would be a 4/10 vanilla flavor

Snickerdoodle gets great reviews but for me... not a fan. It was ok for the first 6 or 7 pancakes but then got to be too much flavor for a pancake and too much for a shake. 5/10

Choc PB Cup was the best out of these 3 for baking. I enjoy the pancakes and might even consider buying this flavor again. 7.5/10

5/5

After reading the over the top praise for Select Protein in the various threads and forums, I found a deal on the big containers that I couldn't pass up. I've enjoyed the flavors, but this morning I tried the Snickerdoodle... Wow. I mixed it in a blender bottle with 12oz of plain unsweetened almond milk and 8oz of water. I also mixed it with a scoop of vanilla protein (as I often find flavors to be somewhat cloying.) This shake was terrific. So terrific I felt I needed to write a review. I have mixed feelings about the Blondie and I also enjoyed the Cookies and Cream.

Select Protein (27 Servings)



Or hit up the baking with whey thread here
Cooking with whey

PEScience Representative; Use the code Driven for 30% off at pescience.com

5/5

Tayler was kind enough to send me samples of 5 different flavors of this protein. I received samples of snickerdoodle, cookies and cream, vanilla, chocolate and peanut butter cup.

Taste: 5/5
Every flavor I had was super tasty. Cookies and Cream was my favorite but seriously you cant go wrong with any of their flavors.

Profile: 5/5
If you really take a look at what is being offered, this stuff is at the top of the protein food chain. Super quality stuff here.

Mixability: 5/5
Used milk for a few and water for one and it mixed in a shaker super easy with each. Very minimal clumping and didnt get super foamy like some protein powders tend to do.

Customer Service: 5/5
This one is a bonus but I just had to point out how great the customer service is from this company. I was helped out by Tayler and she went above and beyond.

Overall great product and great company.

Snickerdoodle is my most reliable and most regularly used "go to" flavor. I always have at least one 2lb tub on hand at all times.

5/5

Here is my take on Pes Select Peanut Butter Cookie.
I would think most everyone is aware of the select profile by now, so I will skip that. My review is based on how I make my shakes which is 12oz almond milk, 2 scoops of select, a few ice cubes then blended in the ninja. i have been fooled many times by reviews stating this protein tastes exactly like x, y or z. Well, pbc might not taste exactly like a nutter Butter but it is dam close. It's sweet without being overly so, with just the right amount of peanut butter. Another winner from PES. Keep up the good work!

My review is for the peanut butter select vegan protien my first review is pb vegan as a protien shake i mixed it with chocolate almond milk and it was great
It mixed perfect no clumps and the taste is fantastic no weird after taste or anything so for me i rate this a 10/10 as a protien shake with chocolate almond milk

Pb vegan as pancakes it mixed well here is a pic of the batter
And here is the pancake it cooked up easy but the taste is a lil funky i put maple syrup on it and it wasn't the best protien pancake I've had i would rate it a 5/10 but overall this is a great quality protien my 1st go around with a vegan protien and i am pleased with it

I can do all things through Christ who gives me strength

2/5

This review is for Select Vegan Peanut Butter Delight. I won a tub as part of a promo which I am very appreciative for. I used it several ways:

Cottage Cheese
First use it actually tasted kinda bad - half cup cottage cheese, 1.5 scoops select then add water until pudding consistency, tasted like bland salt free peanuts with weak flavoring plus a slight chalky aftertaste which really sticks around for a while, it has that slight grittiness that vegan powders have too.


Greek Yogurt
Greek yogurt was not any better. I tried adding less water to bring out the flavor. It turned out really thick but was still extremely bland. It was not enjoyable to eat, I liked this consistency though.


Shake
A shake was not enjoyable either. I mixed 1.5 scoops with 15 oz water then put it in freezer for a while - most shakes taste better very cold. It mixes great and very thick. I can see why so much water is needed for 1 scoop. The taste is a very chalky, earthy peanut flavor. It leaves a bad aftertaste in your mouth. Having tried one another vegan protein powder, I would probably shop around if taste is important.


Proats
This is the most tolerable way to consume this protein powder. This is 2/3 cup raw oats, cooked, cooled, then mixed with 2 scoops and some extra water. It is super gooey. I enjoyed this consistency. The negative aspects subside somewhat and you are left with a bland peanut flavor. The aftertaste isn't as bad. The taste starts out neither good nor bad just kinda blah. By the end of the bowl, I was ready to be done with it. It was fairly filling.


By itself Peanut Butter Delight is not good at all. I've also made a smoothie with milk, ice, banana, and some chocolate. This turned out somewhat enjoyable. My daughter definitely liked it. I've also mixed in Select Peanut Butter Cookie and a different chocolate protein powder at different times. These helped the taste. It's not even a fair to compare Peanut Butter Delight with Peanut Butter Cookie Select. As far as other vegan proteins, I've had one other and sadly that one was better. Nutrition wise, the macros are second to none - 20g P, 4g C, 1g F, very clean ingredient list. Hard to beat that.

http://pescience.com/insider http://facebook.com/pescience

I completely agree with everyone on this 10 out of 10. Also I would recommend several of the other flavors.

Thomas Schnepp. Professional Natural Bodybuilder. Nationally qualified Bodybuilder

15+ Bodybuilding shows. Online coach.

[email protected]

Follow me on IG @thomasschnepp.

3/5

I received some samples from a promo here on AM to try out. I received 7 servings of Peanut Butter Vegan and 7 Servings Wild Berry, along with a shaker.
First, a little background. Both my wife and I used to exclusively only use vegan protein (ex. Plant Head, Warrior Blend, rawfusion, nitrofusion vegan protein, scitec nutrition Chocolate Praline).

Wild Berry

Taste:
I was honestly surprised by this flavor. You usually do not see flavors like this in vegan protein. Except for Plant Head I believe has more flavor options, but for the most part you get either vanilla or chocolate. I liked the flavor a lot and so did the wife, but it has a grainy almost scratch of the throat texture. We actually coughed a little bit when trying it. I have gotten used to it so it was only the first couple of times.

Mixability:
The product mixes just fine in various methods. I tried it as pancakes, proats, shake, coffee creamer replacement, and greek yogurt mix ice cream. I really liked it as pancakes! I was very surprised on how easy it cooked. My experience cooking with vegan protein has not been as smooth as this. The attempt at ice cream was not good. The grainy texture gets amplified and you don't want that in a frozen treat. Best as a shake and pancakes. The pancakes taste like those whole grain pancakes, but with a berry taste. Proats are also not as good. Too grainy.

Peanut Butter

Taste:
This flavor is best with some sort of almod milk, soy milk, or cashew milk (the ones I have tried). Not a very good taste with water, but not bad at all if you only have water. This flavor taste much better with proats! You can also throw in one tbsp of peanut butter and amplify the flavor more.

Mixability:
The powder mixes fine and wild berry is much more grainier than this flavor. This does not scratch the throat like wild berry. The wife really liked this one and she finished the 7 serving in a few days haha!

Overall Conclusion:
One thing that stood out was that the powders do not explode all over the place when you scoop and dump in your shaker. This has been a bad experience with several other vegan proteins. I liked wild berry flavor more than the wife did and I would buy again. The wife liked peanut butter more than I did. I also would mention that these are not excessively sweet! That has been something I have noticed ( i believe nutrifusion) with other vegan protein. The protein content is also a bit higher than other proteins, which is a good thing. I believe for the most part typical vegan proteins have 15-17 grams of protein per serving. Overall I would not rank this as the number one vegan protein I have tried, but it is up there because of the protein content, no exploding of powder, and unique flavors.

5/5

perfect blend, I have stomach issues and this protein is perfect no issues, the flavors are all on point I would recommend to anyone to give this a try.