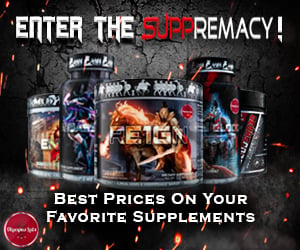 Manufacturer:
Dymatize
Rating:
5
out of 5 stars, based on
4
total reviews.
Read all 4 reviews
Submit New Review
5/5

I tried the vanilla before and I wasn't a huge fan. Tried the birthday cake recently and it was great. Much sweeter then the vanilla. Same fine texture, mixes good.

I believe Dymatize to be very high quality protein. If you search google for the quality testing I recall Dymatize being at the top of the list on numerous reports. Definitly a high quality protein and now with this flavor I really enjoy, I'm sold.

5/5

Texture 5/5: ISO-100 protein mixes up extremely easily. I've always loved hydrolyzed whey isolates and this one is my favorite. With just a few shakes, 100% of the powder is diluted into the water and there's never a clump of powder left over.

Taste 5/5: I have tried nearly every flavor of the ISO so far and have yet to dislike any of them. The Birthday Cake and Orange Dreamsicle are a tad sweet for my liking but still delicious. I've used this protein for my last two contest preps and it has helped greatly with sweet cravings.

Quality 5/5: I know that overall I gave this product a rather high rating but I honestly have yet to have any issues with it through my year of taking it. I never bloat after drinking it and never feel over full either.

I highly recommend this protein to anyone that's trying to diet, wants a lean protein, or just a protein that has a good taste.

5/5

It's one of the best protein's I've tried so far. The cinnamon bun is by far my best. It's not clumpy and tastes like a cinnamon bun. I also tried the cookies and cream and still say ISO-100 is my favorite protein so far.

5/5

one of the best bang for your buck proteins when looking at amount of protein per serving.
taste can be off for some, but you get used to it an for those who remember the old days of protein, you'll find this delicious. lo.