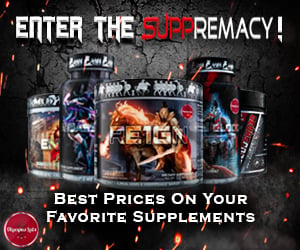 Manufacturer:
Redefine Nutrition (FinaFlex)
Rating:
4.13
out of 5 stars, based on
24
total reviews.
Read all 24 reviews
Submit New Review
I've heard from one other person, probably 3 years ago, that they felt nothing or limited effect. It was solved simply by shaking the tub.

"Care for the flock that God has entrusted to you. Watch over it willingly, not grudgingly—not for what you will get out of it, but because you are eager to serve God. ... lead them by your own good example." 1 Peter‬ 5:2-3‬

I had a 1/2 scoop test to my buddy and he said it was not bad. He advised me a CYP1A2 inhibitor to fully feel the effects because I detoxifies too quickly the prod. The problem is I don't know and I have difficulty to find it: already tried bioperine up to 100mg, grapefruit extract 200 mg but it has no effect. If a specialist could help me this would be cool

I really enjoyed this product when I tried it. 9.5 out of a 10.

Only thing I didn't really like about it is I found that my body got use to it fast and I ended up having to take more to get the same effects. Great product though and I would buy it again for sure.

Thomas Schnepp. Professional Natural Bodybuilder. Nationally qualified Bodybuilder

15+ Bodybuilding shows. Online coach.

[email protected]

Follow me on IG @thomasschnepp.