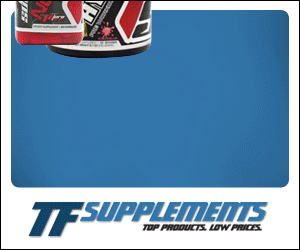 Manufacturer:
Lecheek Nutrition
Rating:
4.4
out of 5 stars, based on
5
total reviews.
Read all 5 reviews
Submit New Review
4/5

Man oh Man Lecheek really knows how to take what customers want and put it in there!.

Ingredients 9
Man it has everything you need for a great test booster without going over to the dark side of supplements.

Per serving you have ( 6 pill serving size )

Arimistane – 50 mg
Fenugreek Seed Extract – 300 mg
D-Aspartic Acid – 3200 mg

I am would like to see what would happen if the Arimistane was just a bit stronger but none the less I could see this dose working.

I am not a fan of Fenugreek. I think it dose work but I have way too many sides from. I seemed to get dizzy on this stuff. It has happened on every product that has that in it with me.

DAA Man I love this stuff. It truly is incredible. I react well with this.
Aggression is up. Libido is off the charts, And yes even a boost while on TRT. Its a different feeling for me while on DAA, I just feel ON. Is one way on saying it. I get great pumps and endurance and just overall feel good. I do get acne like a mofo while on DAA though.

Dosing.9
Its pills , Its easier for me to use pills For me the pills I put in my pill box and take to work without having huge tubs of stuff taking up room in lunch box. The pills do give me a bit of acid reflux if I only take them . Just a bit of food before hand and I am OK.

Effectiveness 9.5
No joke this works.
I was getting stronger,, felt more aggresive like I do on DAA everytime, I was seeing a leaning effect from the combo of the ingredients. I was sleeping good. I smashed a few PR's in the gym and was dropping weight and looking leaner on this. It does not get better than that without much of a diet change. If nothing else this stuff could replace viagra, And I am not kidding on that. My wife even asked when I was going to be running out of it.. I think she was tired,,, or wanted more, not sure which. lol

I would like to run this again when I do not have so many emotional issues on the family to deal with. As I know that hinders test and estrogen and a number of others issues.

Value 8.7
OK It a bit higher than some, BUT it does have more in it. It has the AI that I truly think makes DAA run better. I have not searched for sales for this yet but the one site I seen it was 39.00 for a bottle. That sounds high but with the low sides and great benefits of this I think its a win win.

Sides
Only real sides I had was the acne toward the end of the bottle. To be expected when your test is up.

Also I might have been a bit more emotional than normal but I did have lots of major family stuff going on , but it should be noted.

Great product and they really listened to their customers and improved from the last test booster. Keep up the great work guys.!

Thanks for the review. I got a bottle of this waiting for me after my current ph cycle, so hopefully I'll get something out of it.

This is my first review so bare with me
I got this from ** with a free bottle of finaflex pure test for $32 so the price is right

Dosing: 6 pills all at once in the morning. Simple enough but could be a large amount for some people

Effectiveness. After 1 week I started experiencing sore joints. Wrists, elbows, and ankles. That being said I have rolled my ankle in the past, I have had tendinitis in the elbows for years, and my wrists occasionally are bothersome. I attribute this as an example of the effectiveness of the Armistane in this product.
I just had finished pct rx 650 from genetech pharma labs. That product claims to have 78 mg of armistane per serving. I did not have sore joints while taking this product. At first I thought I was not susceptible to sore joints from armistane. I now question the quality of the ingredients. I think this shows T x3 brings real ingredients to the table. I quickly gained 3-4 pounds and have kept it on. At my current b/f level, which I estimate to be 13% it is hard to tell wether the gain is fat or muscle. At the start of week 2 I started experiencing skin tearing pumps akin to being on a ph cycle. Strength, and energy is the same. Appetite has increased

Sides. Slightly sore joints. Not bad enough to be an issue. And armpits smell like maple syrup. Which is a common side from fenugreek. Again not a big deal

All and all I feel this is a solid product. Great as an addition to pct or as a stand alone test booster. All of the recent negative press on daa has me a little confused.

5/5

I just finished a thirty day cycle of Mass HGH and TX-3.
Since I've been on T-X3 my strength has increased all around, arms, back, pecs, legs I have gone up in weight on all of my exercises! Libido has been great. Waking up saluting the flag every morning... Body heat has been higher, I sweat balls my entire workout. I leave the gym, shirt soaked, sweat towel soaked, and shorts drenched. I love it... Finally the pumps I get every workout have been great. I keep them my entire workout!

5/5

I have to say this stack more than lived up to my expectations. I not only kept the weight I had gained prior to starting this but my muscles are fuller and I am also more vascular. My libido was strong throughout which is a big selling point when you get to my age. This will be a go to stack from now on!

4/5

After initially taking some time to build up in my system and see the effects, I felt that this definitely helped me hit some PR's in the gym and gave some decent strength gains for a 30day cycle. I would be very interested to see two other aspects that I wasn't able to test during this run in its hardening effects (obviously one would need to be leaner then my current 15-16% bf) and its effectivity over an 8 week cycle.

Pros:
- Incredible libido increase
- Strength gains (added 5-10lb on most major lifts)
- Estrogen control (sore joints used as reference)
- Easy 1x/day dosing

Cons:
- Fenugreek burps (usually only last for 1-2hrs; especially if taken on an empty stomach)
- A lot of pills (6) in a dose (this can be split throughout the day, but still a lot of pills)
- Sore joints (good sign of estrogen control, but tough to lift through towards the end of the cycle)

This was a great supplement for me and I believe it could be extremely beneficial as part of a PCT or at the end of a cutting cycle. The positives were exactly as written on the bottle. The only negatives were almost superficial and not a big deal except for the sore joints which I had a lot of trouble combating. I may add some cissus next time I run this as I most certainly will again. I would highly recommend this supplement as it does exactly what is says.