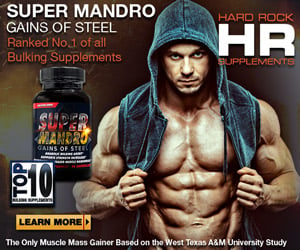 Agmatine Elite (60 DR caps)
Manufacturer:
Millennium Sport Technologies
Rating:
5
out of 5 stars, based on
1
total reviews.
Read all 1 reviews
Submit New Review
Agmatine Elite (60 DR caps)
5/5

By now, we all know the benefits of Agmatine and the "all day" pumps it gives us. This bottle, combined with the Nitroceps Elite and Carnage Elite was fantastic!! The strength and pumps were beyond what I would have imagined from any pump type products! The Agmatine really helped me hold onto those pumps all day long!!

Definitely a staple in my workout arsenal!

5/5

I've used 3 different brands of bulk powder Ag before, plus numerous preWOs with non-prop blends containing Ag, & this seems to be the best stuff I've used to date - pumps come on immediately after the 45-90 min delayed-release caps have dissolved & any kind of repetitive motion occurs. I mean I walk into the gym & start warming my upper body on the cable tower & veins are busting out of my arms like I finished a serious arm day. Freaky, & awesome.

5/5 - best agmatine I've had the pleasure to use, & would highly recommend if you're looking for 500mg caps to augment other preWO formulas or just for a standalone great pump.

Controlled Labs Board Rep

[email protected]

CONTROLLED LABS products are produced in a GMP for Sport certified facility.