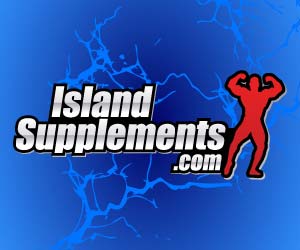 DCP 2.0 (180 Capsules) (New Formula)
Manufacturer:
Body Performance Solutions (BPS)
Rating:
5
out of 5 stars, based on
7
total reviews.
Read all 7 reviews
Submit New Review
DCP 2.0 (180 Capsules) (New Formula)
5/5

Let me just say this is probably one of the best supps I've ever run, and definitely the best of its kind. I've been on a consistent calorie surplus with some very high carb days that would typically leave me bloated. I found that by taking 2 caps AM, 2 caps PM and 4 at bed time, if I ate carbs late at night, instead of waking up boated and soft, my muscles felt tighter and harder and I had more power behind my lifts. I think the nutrient optimizing qualities of DCP2.0 also helped my recovery out a lot allowing me to lift heavier, and hit PRs almost every single session!

I can only imagine how awesome this stuff would be with a recomp or cut protocol to help optimize nutrient utilization and recovery.

Overall, I give it a 10/10 despite the weird tasting burps




Formutech Nutrition Rep----------------Check out my CONQU3R log!:
www.formutechnutrition.com------------- http://goo.gl/G8a4Ss
www.facebook.com/fnutrition

5/5

I ran two bottles of this back to back. It is an excellent product during a cut. I also seemed to retain strength, vascularity and muscle hardness while dropping fat. For me, it also seemed to have a good diuretic effect. I didn't notice much in the appetite suppression department, but I was able to retain strength through my mild cut. Would be an excellent addition to any cutting phase. I really need to run it again during a bulk to see how well it assists staving off fat gains in a surplus. I was really impressed with this product.

5/5

Well after 30 days I have had a great cut. My strength has stayed solid my energy levels stayed solid and I didn't loose much muscle mass. DCP 2.0 and Vanillean came together and got me down to 195 which was a loss of about 15 lbs. The reparative properties started to come on around week two allowing me to work out 7 days a week with out feeling too run down. I would recommend this stack to anyone who is sensitive to stimulants or who wants to stay consistent with a diet and wants to see results

15 lbs in 30 days is really impressive.

Evolutionary Muse - Inspire to Evolve
Flawless Skin Couture - We give you the tools to make you Flawless

doesn't get much better than this!!!

thanks, mcCrew!!!!!!

ICONIC FORMULATIONS REPRESENTATIVE

use code THEBIGT for 25% off

McCrew's log was impressive to say the least. Thanks again!!!

5/5

Starting weight: 192.4

This mornings weight: 188.7

My experience:

I took DCP 2.0 an Vanillean for 30 days. I had hopes of dropping 5+ pounds, and although I fell short of that goal my visible fat loss in my abdominal area was very noticeable. I can also see more definition in my arms, shoulders, and chest areas. This was done with none-to-very-limited cardio.

Taste: there isn't any, really. I wouldn't recommend a dry swallow because the aftertaste can be 'pilly', but with 5+ oz of water the 3 capsules go down smoothly.

Stim/Crash: None. I could take these any time of the day and there was no jittery/nausea/crash/or adverse feeling at all. I took these with coffee, on a full stomach, on an empty stomach, and within an hour before bedtime. No negative sides noticed.

Appetite Suppression: My opinion varies on this. Some day I felt like there was no noticeable suppression at all. However, when I took the doses pre-WO/fasted (except a shake), I noticed I was WAY hungrier for my first post-WO meal than had I taken them 30min prior to said meal. I also noticed that if I took them with a cup of coffee before lunch I'd have little to no appetite. Never a full/bloated feeling though, IMO.

Recovery: I had read another user suggest that his recover was quickened/improved while on DCP 2.0 and Vanillean. At first I didn't notice this.

However, I had started a new routine, Mountain Dog Training, and with the intensity of the WO's my DOMs and downtime probably should have lasted longer than they did; that I wasn't paying attention to.

Also worth noting, once I was saturated with DCP 2.0/Vanillean (after the first week), I had ZERO down WO's and even hit a few PR's each week.

For me, this has been previously unheard of with the caloric deficit I was/am on.

I recommend these products for anyone cutting, and I will be using these again in the near future. Actually, I want to try these on a two month run when I get to 15% BF and see how low my BF can get to.

Dang...nice reviews!!! Heard nothing but good things about this product. Definitely will be purchasing in the future.

5/5

I tried a bottle of DCP 2.0 due to some recommendations while I was off stims in order to continue my summer cut and this stuff is amazing. I've gotten leaner and I haven't really been controlling my diet too well lately (because of social activities). I notice a general thermo effect, and when taken with huge amounts of carbs, I feel like they don't even phase me (I'm talking chinese food, pizza rampages, etc on my cheat days). No bloating, more vascularity, and generally feeling pretty tight. This stuff is great for anything IMO, because it seems to have fat burning AND GDA properties, so it can be used for a recomp, cut, or lean bulk. This stuff is something I will definitely be using in the future for lean bulking/recomping.

DCP has been my favorite child since 2006.

Evolutionary Muse - Inspire to Evolve
Flawless Skin Couture - We give you the tools to make you Flawless

5/5

BPS Combustion DCP 2.0 Review

Dosing: Combustion - 2 Caps upon waking, 1 cap around 2:30 PM
DCP 2.0 Ė 2 caps upon waking, 2 caps around 2:30 before second meal, 2 caps around 7:00 before third and final meal

Starting Weight: 153.8
Ending Weight: 150.6 (-3.2 pound)

Starting BF% Estimate From My Coach: 11%
According to Bioelectrical Impendence machine (Inaccurate but used to keep results): 7.5%

Ending Estimate from coach: 8.5-9%
Ending w/ Machine: 5.6% (-1.9%)

Starting Measurements

Weight: 153.8
BF%: Handheld scale, so not accurate: 4.5% + 3 = 7.5% (I add three just so the numbers stay consistent)
Arms, Unflexed: 13in
Forearms: 11 in
Quads: 21 in
Calves: 13.5 in
Hips: 31.5 in
Waist @ Navel: 29.25 in
Shoulders: 47.5 in
Chest: 42.75 in
Illiac Crest: 4.5 mm

Ending Measurements

Weight: 150.6
BF%: 5.6% (Again according to machine, not accurate entirely accurate just used to check progress)
Arms: 13.125 (+.125, whaaaaaaat????) lol
Quads: 21 Ė No change
Calves: 13.5 Ė No Change
Hips: 30.75 (- .75 in)
Navel: 29 (-.25 in)
Shoulders: 47.25 (-.25 in)
Chest: 42.5 (-.25 in)
Illiac Crest: 4.5mm

As we can see here, I only lost three lbs, but my body fat dropped according to my scale, 1.9% in the four weeks. The areas I noticed that were particularly affected were my shoulders, traps, upper back, legs, and my lower back is starting to lean out considerably now. Water weight should start to come down any day now, giving my carb intake keeps getting lower and lower and cardio is now coming up, and when it does, Iíll be sure to post a pic or two in a couple of weeks. The .25 in lost on shoulders and chest is no biggie, I am getting leaner, its to be expected. Strength is still there. Losing ĺ of an inch on my hips was a huge surprise, and my circumference at my navel down a ľ of an inch is also great. My arms growing 1/8 of an inch was pretty awesome, lol made me laugh, but I ainít complaing!


Notes as the weeks went buy:

Week 1:

- No thermo effect yet, less bloated after large meals with DCP taken prior
- Jitter-Free energy, started with the first dose of one cap, and immediately went to two caps in the AM. Two-caps was fantastic.
- Sleep was disrupted the first three days, took my second cap of Combustion prior to 2:30 PM, and that issue went away

Week 2:

- Noticing small thermo effect, about 20 minutes after ingesting
- Same effect from DCP, sweating a bit more during/after meals

Week 3:

- Thermo effect has fully kicked in! Went to get a haircut before the gym with 2 caps of Combustion and 2 of DCP prior, and my barber thought I was having a cocaine withdrawal lol
- Energy is still clean, zero blood pressure issues, or feeling of anxiety
- Leaner around the legs (thighs), shoulders striations coming in, separation of shoulders and traps, chest veins appearing, retaining quite a bit of water this week, so itís hard to tell the effect on my abdominal area. Noticing more veins in the pubic area though. 300+g of carbs when cutting will do that to ya though

Week 4:

- This is where it began to truly shine for me, noticing greater leaning effects in the areas mentioned above
- Took DCP 2.0 at 4 caps prior to California Pizza Kitchen cheat, woke up looking DICED!
- Serratus, even with water retention, beginning to show
- Shoulders look stupid in the gym, striations out the wazzoo
- Upper back is leaning out, my brother, who trains with me, noticing veins in my upper back
Notes on Strength:

I kept all my strength, including hitting PRís in deadlift (405 to 415), Squat (315), OH Seated BB Shoulder Press (220), weighted chins, and even Single-Arm Dumbbell rows

Did a mock meet in the beginning of week 4, got a PR of 995 on squat/bench/deadlift at 315/275/405. Previous high was 970 done 6 weeks prior.

Pros:

- Easy to dose
- Clean energy
- Eliminates bloating from meals
- DCP was a great cheat meal ďprotectorĒ
- Thermo effect
- Helped me focus and study in the morning lol, literally twenty minutes after Combustion I was ready to tackle whatever my mind was put too
- Lost fat, while not losing weight, and NAILING PRís!!!
- I WANNA REITERATE THE PREVIOUS POINT: I DIDNíT LOSE MUCH WEIGHT, just about 3 lbs, BUT I LOST APPROXIMATELY 2% BODYFAT ACCORDING TO MY COACH AND MY BIOELECTRICAL IMPEDANCE MACHINE. I KEPT ALL MY STRENGTH AND EVEN HIT PRíS, WHEN IN A CALORIC DEFICIT!!!!!
- If thatís not enough to convince someone to try thisÖ then idk what is lol. Thatís the true glory of a cut
- No tolerance built up
- Combustion is at a great price

Cons:

- Honestly canít think of any at this point in the run regarding Combustion, maybe if youíre sensitive to forskolin, but Iím not so it wasnít an issue
- Price of DCP ☹, but totally worth it. Bought a second one for damage control during my vacation, but price is subjective. If you have the coin, I strongly recommend it


Would I Buy It Again?

I did, Iím running a second bottle of Combustion on my own dime!

Would I Recommend It?

Sure would, and already have. Got two clients who asked me about fat burners, and they already purchased themselves some Combustion and another one is grabbing DCP 2.0 to stack with a cortisol supp during vacation to prevent fat gain as well.

Overall Score:

5/5

A truly great fat burner, which is rare to find these days. I put it up there with Alphamine as my top two favorites. Versatile product, good for beginners to thermos as well as stim-junkies like myself. Canít beat DCPís ability to limit fat gain on cheats and not ruin progress. I was more than pleased with my run of these two products, and look forward to seeing what these last 4 weeks will bring to my physique as calories get even lower and I head for 6-7% body fat!! Thank you so much BPS for the products, looking forward to AdrenoSurge when that comes out for sale!!! If thereís one recommendation Iíd make noting combustion is to definitely run two bottles!! Iím seeing the best results around weeks 3 and 4, so Iím assuming weeks 5-8 are gonna be great. Thanks again BPS!
Similar Forum Threads
By AML in forum Anabolics

Replies:

0

Last Post:

03-06-2008,

05:20 PM

By karen in forum Female Fitness

Replies:

4

Last Post:

01-23-2008,

12:00 AM

By RenegadeRows in forum Controlled Labs

Replies:

7

Last Post:

08-23-2007,

02:00 PM