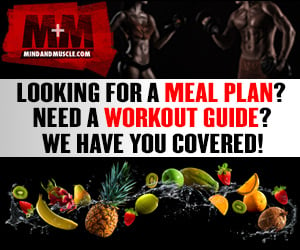 Manufacturer:
Gaspari
Rating:
3.67
out of 5 stars, based on
3
total reviews.
Read all 3 reviews
Submit New Review
Not the best stuff around. No beta-alanine or taurine. I can't believe they said you can take two scoops when there is already 250 mg of caffeine in one! One scoop is plenty for me!

4/5

Pretty good pre workout, a lot of good energy and pumps from the product although Id like to see a few more ingredients. OVERALL, though, I enjoyed the strawberry kiwi version. I had used about 80% of the tub and decided to switch it up though as the flavor was getting a little blah for me.

As I said before great energy and pumps, I would recommend it to potential buyers to try it if it was on sale somewhere!

1 scoop is potent, I can honestly say I would never go above one scoop on this. Energy wise, this is a really solid product.

Molecular Nutrition - Unlevel The Field

X-Factor: THE Most Scientifically Valid Muscle Builder, Ever!

Sign up for INSANE deals via our newsletter:

www.mninsider.com

I really enjoyed this product, and like the ingredients as well.

Value: 5/5 Its a great price for what you get. It says 20 servings but it also has 250mg caffeine per serving so if your caffeine prone than you could dose it a little less. Ive seen it on sale for 25 bucks on a couple sites and has been around for a while.

Ingredients: 5/5 I like the caffeine dosage as said before and i also like the fact that it has L-Carnitine in it. This helps reduce your muscle damage if your doing HIT. This product also has l-tyrosine which helps with your focus and intensity in the gym. Ive noticed a bit of a difference from this product compared to other products.

Dosing: 4/5 As previously said if your prone to high caffeine dosage than you should be fine with a scoop. However if your just starting to workout or haven't been involved for awhile with pre's then I would start out with half a scoop and go form there.

Overall: 5/5 I gave this product a 5 due to the fact that it has great taste, good ingredients and the dosage is good/serving having 250mg caffeine and the blend of focus and intensity aminos.