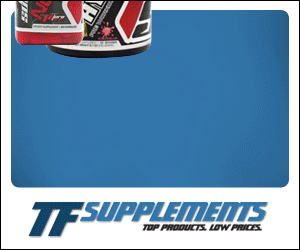 Manufacturer:
iSatori
Rating:
4
out of 5 stars, based on
3
total reviews.
Read all 3 reviews
Submit New Review
3/5

First off, the product actually works to my surprise. I'm actually pretty shocked that the product is very noticeably effective. With that out of the way, there's two HUGE drawbacks IMO about the product. Let's get through the positives first:

Positives:

1) I was 3/4 of a bottle in on my first bottle of ArA @ 1 gram a day when I introduced Bio-Gro into my stack. After using Bio-Gro for a few days, the DOMS essentially disappeared (for the most part).

2) The fact that it only took a few days for the ArA DOMS to mostly go away would indicate to me that Bio-Gro is very effective for use as a recovery amplification product.

3) Better recovery would indicate better protein synthesis and better efficiency with amino absorption.

4) Better recovery would mean that you can hit the gym harder with less down time which of course will lead to more efficiency and more optimal strength and growth gains.

Negatives:

1) I've been using 4 scoops a day so one container of Bio-Gro only lasts 15 days. The stuff is not cheap.

2) Let's say that I'm ok with shelling out the $$$ for the product, I still do not like the fact that a bottle only lasts 15 days @ 4 scoops (I honestly feel that 4 scoops should be the normal daily dosing for the product, not the suggested 2 scoops a day). I would much rather have paid $60 or so and get a legit container that would last a full 30 days.

So all in all, very effective product BUT it only get's 3/5 due to the container being too small (15 days worth? serious?) and the price.

5/5

I liked it so well and was noticing an effect very quickly I bought an extra tub to use as well.

Profile
Not sure how to rate this as this is so different than anything I have used, also several others under my review go into depth of what this and how it works.
But I can say what Isatori reads and says about this product.
One small scoop (1.5 grams) of Bio-Gro contains the equivalent bio-actives as 25 grams of whey protein concentrate. That makes Bio-Gro nearly half the cost, on a serving-per-serving basis, of regular whey protein powders.

But as for the Half cost I do not know about that.

ISatori has custom engineered and patented the first and most technically advanced, low molecular weight, micro-concentrated form of Bio-Active Peptides (BAP's) found only in Bio-Gro. Designed to provide a supra-physiological effect that, once consumed, signals the body to amplify its natural protein synthesis process, helping you develop lean muscle and recover faster.


Taste 8- although its honestly tasteless
By itself, Its weird and not really a taste just weird, Mixed in something. I never noticed it in there. I tried this in my yogurt , protein sludge at night. I used this in a bcaa and a protein drink. Nothing really bad to say about it. It has a flour fill to. Really fine powder.

Mixability 8-9
Never a issue , when in a protein drink I never had it makes anything stick worse or clump worse, I gave it a slight different texture to it but nothing really bad.
I was pleased with it.

Dosing 8-9
For me being over 200lbs I took anywhere from 2 to 4 a day.
2 on off days 4 on training days. All at somewhat different times. I always tried to get on in right after a workout though. It was nothing worse than just adding it to a shake.

Effectiveness 9-10
This stuff is legit. I honestly don't care what it is or how its made, it simply works. Upon the first week I could see my muscles leaning and fuller looking almost more grainy looking. Recovery was off the charts awesome.
Upon finishing the last tub I now do not think that 4 scoops makes it that much better. I think On my next go with this I will keep it at 2 scoops As I still think it works great at that. I think Chichi said he recovers better from this than with Bcaa's and I will have to agree. It really makes me want to rethink how I look at my staples.

Value 6-7
Well OK this stuff is a bit pricey,, BUT I was thinking If this stuff does help me recover better than a bcaa' what If I just used this instead? I do not know about doing that but I think I might experiment on the next run and update on that later.
Ok so lets look At a 60 serving bottle and If I did use the bottle at 4 scoops the whole time that is 15 servings! If you was to buy that from BB.com that would be close to 2.90 a serving! That is in addition to whatever protein you get.
But at 2 scoops a day that would 30 servings and about 1.50 a serving. I know the prices are still steep if you are thinking of just adding this to your stack. But Like me I am thinking the next time to just run this without a Bcaa so this could take the place of that one Supplements Price for the month.
Anyway this stuff Is a bit pricey no matter how you look at it to be honest, But I feel its still a good deal for something that does actually work.

Overall 8-9
Even with the price and the stupid bottle that is made for little girl hands. I had to get my kids to get the scooper for me every time. I Could not get my hands in it.To fix this though I emptied out a Protein jug and poured it in there along with the extra one. Boom Problem fixed. I could get my whole arm in it. Even though No matter how much I tried I will still make a mess with this stuff.
Those are really the only cons on this I have.
I love the way I felt and look on this and recover like a boss too. I cant wait to run this again when I can really get my gym time back in, after the summer. I suggest running this with Restoraid .

4/5

SO far bio-gro has been treating me nicely. I do experience a longer lasting pump as a pseudo-esque pump that lasts all day even before my workout. I feel fuller. My recovery time has decreased, so I stay sore for less and this is always a bonus as I like to switch up things during my workout as sometimes the exercise I want to do is occupied and I can't wait or I am in a rush and try something else. I like bio-gro but could not see buying a tub at $40, but with the recent sales and deals that make it around $20/tub I could see myself buying it if I had the extra money.