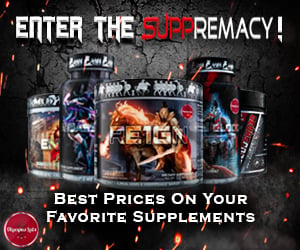 Resurrect-P.M. (25 servings)
Manufacturer:
Ronnie Coleman
Rating:
5
out of 5 stars, based on
2
total reviews.
Read all 2 reviews
Submit New Review
Resurrect-P.M. (25 servings)
5/5

I'll keep this short and simple:

1) Well dosed (the key ingredients dosage are listed on the international label).
2) Works incredibly quickly.
3) Wake up refreshed first time every time.
4) Easy to get up in the middle of the night to use the bathroom and then be able to go right back asleep.

One negative is that it does taste medicinal. I wouldn't have minded if they threw more menthol into the flavouring.

Love this stuff puts you into a good deep sleep , wake up refreshed and actually noticed my performance went up on this , tryed a few others but nothing as good as ressurect pm , recommended

5/5

Effectiveness 5/5
I've battled insomnia off an on for nearly 20 years. I've tried melatonin, tryptophan, ZMA, anti-histamines, and various sleep-aid mixtures with mixed results. Some did nothing, some caused headaches, some left me too groggy the next morning to function, and some caused sleep paralysis (a horrible experience).
About 3/4 of a scoop (a full scoop if I have a lot of time available to sleep) of Resurrect-P.M. keeps me in just the right level of unconsciousness, with vivid dreams and no hangover. I wake up feeling refreshed even if I went to bed too late and have to wake up early.

Taste 5/5
Tastes kinda like Kool-Aid.

Mixability 3/5
I didn't want to get a shaker cup dirty for such a small amount of powder, so I give it a pass here. I tried mixing it in a teacup with a spoon. It kind of clumped up and stuck to the sides, so from then on I started just dumping it in my mouth and swishing it down with some water. It actually isn't too bad this way. That Sensa-cool stuff leaves your oral cavity feeling nice and fresh!

Conclusion:
Overall, this is a great sleep-aid and recovery formula. I've definitely made gains while on it. It's hard to say how much progress is due to the sleep-aid ingredients and how much is due to the supposed recovery/HGH-boosting ingredients, because the extra sleep alone boosts recovery, but it definitely helps me, one way or the other.