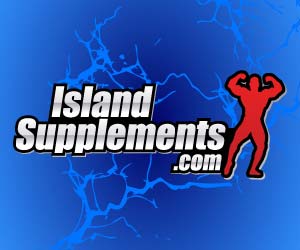 EndoSurge Turbo (180 Capsules)
Manufacturer:
Body Performance Solutions (BPS)
Rating:
4.8
out of 5 stars, based on
5
total reviews.
Read all 5 reviews
Submit New Review
EndoSurge Turbo (180 Capsules)
5/5

Thanks to BPS for allowing me to run a log and review on their product..
Bottle was perfect size as well as serving size (2 caps 3x daily or 3caps 2x daily) after two weeks of 2 caps 3x I switched to 3 caps twice daily once in morning and once before bed, really noticed the quality within a week of use, libido was sky high, sleep was deep and something serious, had a strong alpha feeling upon waking and through out the day..

didn't leave no bad after taste though it does smell funny, what do you expect? nothing unbearable.. I would strongly recommend this for on cycle purposes and most definitely for post cycle, the benefits and quality are awesome... hard to find good QUALITY supplements, and the price is perfect.

When it came to my routines daily I felt it gave me more focus, better endurance and drive to keep going longer then I needed to. Hope This is good enough for as good a company and product I am promoting. Thank you all again!

I'm using it right now. I love this supplement. Nice to buy something that works for a change.

Yea, too many things out there with sugar powder and salt or whatever in them, you can tell this stuff has some quality ingredients.. update on my 3rd week being off it, libido defenitley tapered down after using it as well as sleep is more disruptive and drive fell back a little! so this stuff does make a huge difference..

Glad you liked it. Always nice to hear positive reviews.

BODY PERFORMANCE SOLUTIONS (BPS) Rep
...Fat Burning, GDA, Muscle Building, Sleep Enhancing, Strength Enhancing Supplements...

5/5

BPS Endosurge Turbo

This product is excellent. 180 caps and depending on how you dose it can for a very long time. I personally ran the bottle for 43 days, but I experimented with my dosages. I tried 2 caps, three times a day, 3 caps am and pm, 2 am and 2 pm, and 3 pm only. I personally like 3/3 am/pm, and 3 pm. When I did the 3/3 I did a 5 on 2 off dosing through the week.

The main effects I noticed from Endosurge Turbo were great sleep and libido increase. This made for excellent morning sex, which was very fun. I can distinctly remember being late for work as a result a few days out of my run lol. I trained extremely hard during that time and the rest was vital to my overall success. My recomp was tremendous; I a few hit P.R.s and gained endurance. Overall I lost about 1-2% BF in a 43 day run, and stayed roughly the same bodyweight at around 220. Personally I found the sleep aspect to be my biggest benefit in taking this, and I wound up dosing 3 before bed only, 7 days a week. At that rate your bottle will last 60 days. I would often sleep very deep, reach REM very quickly and wake up refreshed, even on days when my sleep was cut short. Needless to say I've ordered another bottle and I am a satisfied customer. Check my log for a more detailed account, with daily updates, pictures and training stats.

BPS ENDOSURGE TURBO

There's a bogo right now at orbit for endosurge, get on it!

BODY PERFORMANCE SOLUTIONS REP
Sustain Alpha is back!



PES ABE/ARA
Magnitropin/ARA
Some good all around supps are athletix sports ergonine(not sure if i spelt that right; lol):
ABE
ARA
Magnitropin
Follidrone

Do some research on the forums and your sure to be put on the right path toward a good supp stack!

Good reviews. Definitely going to be checking this out. Ive wanted to try it since the original version but I never got around to picking some up.

4/5

Ok first things first I am 50 years old and my workouts consist of walking on treadmill at 10 percent incline for almost a hour for a total of 500 calorie burn the next day its squats and pushups some resistance training using bands and mountain climbers. I gone from 260 lbs to 208 lbs and what I want out of a product may not be the same for others. While this is a Pes Alphamine review I will also review other products that I am using as well to expedite the process and post copies appropriately.

Taste: Mehh not great not terrible doable

Thermogenic: I lost two pounds the first week and I definitely sweat more with a decrease in appetite.

Erectogenic: ? I use erectile health as a health indicator for me and the products I use. The first time I took this stuff I got the biggest hardest erection I had in two years that being said this effect seems to wear off within two weeks for me anyway too bad.

Blood Pressure: For me this is an issue I noticed my blood pressure did rise while using this product I think the key is to use less than two scoops. I really recommend not using two heaping scoops rather a 1 scoop and 3/4 or a 1/2 scoop. But to be fair to PES they tell people with blood pressure concerns up front.

Final thoughts : I love Pes High volume but Pes alphamine the jury is still out the blood pressure thing and the general way I feel when using it I just don't love it the way I love Pes High Volume

PES High/Volume = Win love the way my workouts feel I love the way this stuff makes me feel and it actually lowers my blood pressure. Makes my workouts a breeze and yes gives me better harder erections.

BPS Sustain Alpha = Win love the way this stuff makes me feel like I am totally in a better mood with this stuff. I especially love the fact its a transdermal I take enough pills as it is already that is another reason I love pes high/volume mix and drink

Bps Endosurge = Win love the way I feel on this but the dosing is a problem empty stomach is when it seems to work best and three times a day I just take a extra pill for twice a day dosing so 3 pill twice a day again it seems to put me in a good mood.




Performax Labs Product Specialist

5/5

Picked up a couple of bottles at the bogo - like the new graphics btw - and have been using it as part of my pct and on. Started with recommended dose of 2 caps 3x day with nice results. But then I upped it to 3x3 and boom! It's like I'm on something much more hard core. My natural t production has been really kicked up - all the good signs included. I'm REALLY liking this product!