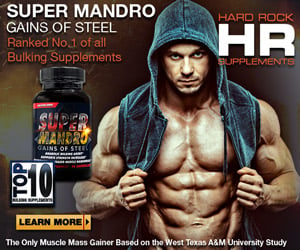 Manufacturer:
USPlabs
Rating:
4.8
out of 5 stars, based on
15
total reviews.
Read all 15 reviews
Submit New Review
5/5


So after finally getting to try both flavors in a variety of ways (shake, cereal, oats, ice cream), I think I finally have a good enough handle on the protein to give it a full review.

Profile

Who would have thought the "profile" would be a relevant criterion in the protein powder category. Well, with the recent padding of numbers due to rising costs of whey, this may actually be the most important category these days. And to be honest, the first protein source to show up on the ingredient list is pretty much the best in existence: milk protein isolate. I wish more companies would make MPI-based proteins, but alas, it ultimately drives up the cost of the product. In addition to the MPI, there is also WPC and Micellar Casein, both of which are fine protein sources. USP labs claims to use WPC 80, and the macros of the protein powder seem to support this. I'm impartial to the fiber and lipid complex, but one addition that I really like is lactase. It's clever, and you don't see it very often. Whether there's enough to ameliorate GI issues in lactose-intolerant individuals is yet to be determined.

Lastly, no added amino acids.

I really can't imagine a better profile as far as a strict protein powder is concerned. I guess some people may not want the lipid complex, but it's fine in my eyes.

9.75/10

Texture and Mixability

For those who care, the texture is predictably thick as evidenced by MPI being first on the ingredient list, but it's not that thick. For comparison, it's a little thinner than trutein and the powder is very fine. As a result of the small particles, it mixes very well for an MPI-based product. I had a previous experience with a pure MPI product, and the mixability was so bad that the product was essentially unusable. So props to USP for "micronizing" the powder to this end.

9.5/10

Taste:

Vanilla

The vanilla was awesome for a vanilla flavor. I've had some great vanillas in the past, with my top ones being XF UP French Vanilla, Trutein Vanilla, ProNom Vanilla, and Phase 8 vanilla. This one is right up there with all of those, and if I had to rank it, it would be my second favorite behind XF UP French Vanilla. Now, as far as taste comparisons go, it's a creamier and thicker version of the Phase 8 vanilla with a slight hint of french vanillaness. It actually reminded me a lot of an ice cream, which after further thought turned out to be:



It's really, really good. I'm not gonna lie, I'm skeptical of every vanilla flavor and I was definitely skeptical of this one, but it delivered. Since I'm not a terribly huge vanilla guy to begin with, this gets a

9/10

Chocolate

Unlike my initial doubt towards the vanilla flavor, I'd been assured from multiple protein connoisseurs that the chocolate flavor was OnPoint. And they couldn't have been more right. My favorite chocolate flavors of all time are XF UP Triple Chocolate, ProNom Chocolate, iForce Chocolate Truffle, and the untouchable Vasolate Chocolate. This chocolate is only a hair below vasolate and significantly better than the other 3, even XF which always delivers. For comparison, it actually reminds me of a hybrid of XF Triple Chocolate + Vasolate Chocolate...it tastes a lot like sweet chocolate milk, but it retains this richer, triple-chocolate-esque flavor that sets it apart. This flavor is a definite keeper and one I will be buying for months to come.



9.75/10

Overall: Both flavors are definitely top-tier as far as taste + protein sources are concerned. Depending on your price range, I highly recommend giving them a shot. I've been pretty tough on USP Labs in the past, but recent releases such as this protein, Test Powder, and their 95% forskolin have really garnered my interest. I'm hoping they continue this trend, and moreover, I hope they release some new flavors under this protein line :D

9.5/10

5/5

Profile: As a general rule, I believe that protein is protein; as long as it's a high quality blend from a trustworthy company I generally don't stress it. With that said, the USPLabs protein is easily one of the stronger blends on the market right now. It has high quality protein sources, low carbs, and a good lipids complex as well. I'm not particularly sold on it burning fat anymore than I would burn with regular exercise, but it's still a strong ingredient profile.

9/10

Taste: I can only personally review the Vanilla flavor, because I have an intolerance to chocolate (I'm not sure if it's the cocoa or what but it is a major issue). With that being said, this is easily one of the best tasting proteins I have EVER HAD. I don't generally stray often, and will usually just stick with ON Gold Standard, but I've tried iForce Protean (as a more popular blend) and a few other proteins as well. And this vanilla tastes amazing, I highly suggest trying it if you are on the fence about it.

9/10

Chocolate: I can't comment on the flavor of this personally, all I can say about it is that my wife really enjoys the chocolate flavor. She generally cannot stand any protein, whether it be Protean, Trutein, ON, etc. She hates them all, she can't finish them and they make her sick. But this is actually a flavor that she drinks regularly now, and she wants me to keep it in my shelves for her all the time, which is a BIG deal because she is normally very opposed to supplementation at all.

--/10

Mixability: It mixes very thick, I almost always just mix it in the shaker with whole milk. There are no chunks with it that I have noticed, it's mixability is very good. Texture is just like a milkshake, not thin or watery.

10/10

Price: I have seen a lot of people complaining about the price for a 2lb tub of this protein. Personally, I don't think it is that expensive when compared to other high quality protein blends on the market. It can be found for ~$30 for 25 scoops which is not cheap by any means, but it is not overly expensive. I would buy more.

7.5/10

Overall: This is a very high quality protein blend with GREAT flavoring for a fairly competitive price. I would buy it again, and it is a product that I will be using for a good long while. My wife enjoys it, and I enjoy it.

9/10

3/5

Positives

* Nice protein profile
* One of the best tasting proteins
* Makes a great pudding

Negatives
* 2 scoops severely bloated me up for hours, 1 scoop worked great
*This is very thick which requires more liquid (not quite sure if this is a pro or con

Would I buy this again - dependent on price... certainly. This makes a great night time pudding right before bed.

5/5

What flavor did you use today? Chocolate
On a scale of 1 – 10, How would you rate the initial taste? 9/10 --> mix of Devil's Food/Brownies IMO
On a scale of 1 – 10, How would you rate the after taste? 9/10 ---> Absolutely DELICIOUS
On a scale of 1 – 10, How would you rate the texture? 9/10 --> Bit Thicker, Think this is a blend.
On a scale of 1 – 10, How would you rate the smell? Not as strong as the vanilla IMO
On a scale of 1 – 10, How would you rate the mixability? 10/10 no problems
Did you experience any recovery changes? No increased Recovery from a protein powder
Would you be interested in using this product in the future? Hands down YES!
Please add other comments that you have.
This Reminds me of a mix between a Devil's Food Chocolate and brownie. Both would compliment this flavor well. Overall this is the #1 flavor between the vanilla and the chocolate. This is just incredible. USP labs Chocolate > Vanilla (in my opinion they did an outstanding job nailing this flavor! Simply INCREDIBLE!

5/5

I recieved 2 samples of both flavors recently and cant say Ive had much like them! Now they were only samples but I have the real deal on the way!

Taste:
Chocolate- Freaking mouthgasm! Yep I went there, very simple, delicate, and smooth. Made me actually want to sip on it on my walk out to my car.
Vanilla- Always hate vanilla flavors, but now my eyes are opened. A little sweeter taste in my opinion than the chocolate and definitly feels like Im cheating but i reread the label and alls good!

Mixability: Very easy to mix. Used 8oz on my choc, and 4 on my Vanilla. Both mixed well
Value: Free samples but Im looking to buy an extra tub of vanilla with their current promo, definitely an easy way to manage post protein without the added fat
Overall: I thought they were great, no GI issues and actually felt better the second day post evening so I will be looking to add this in my regime.

5/5

Smell: N/A

I won't actually rate the smell because it has nothing to do with what I look for in a protein but I'd like to comment on it.

The other day I was talking about how much I miss eating Hostess Cupcakes with my girlfriend. Well, to my surprise, I popped open the tub of OEProtein Milk Chocolate and the aroma of those delicious snack cakes filled my nostrils with absolute joy! Every time I open the tub I smell it just to get a whiff of those cupcakes. Definitely amazing!

Taste: 10/10

I'm a chocolate guy at heart and always buy chocolate first from any company. Luckily I was able to snag a tub for free from a promo and I give a huge thanks to USP Labs for that! The chocolate flavor reminds me of drinking down some milk chocolate cake batter! I'm not eating any breads right now and this definitely is a great taste substitute for devils food cake! I've had many chocolate flavored proteins and I can't remember a better tasting chocolate than this one. OEProtein Milk Chocolate is easily in my top 3 if not my number 1 favorite chocolate flavor at the moment.

Mixability: 8/10

This is a blend and I didn't expect OEProtein to mix perfectly. For the most part, the protein mixed into a nice rich and creamy shake with almond milk but there was a bit of residue left on the walls. The taste is so good that I tried to lick the inside of my cup and eventually had to just put a little water in my cup and swish it because I wasn't wasting a single drop of this delicious protein!

Profile: 10/10

I love the new direction USP Labs has been going over the last couple years. I believe that calling out shady protein practices was necessary for the industry and I love that they addressed the issues and put out a product to set a new standard in protein quality. This blend is low carb and low fat and has a nice amount of protein per scoop. It is perfect for my diet and I know I'm getting quality ingredients which is always a plus. The "Rapid Burn Lipid Complex" isn't really a selling point from me but the healthy fats and digestive enzymes are definitely nice to include.

Price: 10/10

I got a tub for free but I know I will be picking up a few tubs in the future because you get what you pay for with this protein. OEProtein takes the guess work out of wondering if you are getting a high quality protein powder that will help you reach your goals. There aren't any hidden ingredients or fillers and I personally like to monitor what I put in my body the best I can. If there is a sale again I will have to grab another tub or two and I suggest you do the same, you won't regret the purchase.

Overall: 9.5/10

A 9.5 out of 10 is 5 stars in my book! USP Labs put together an awesome tasting, high quality protein product that I will definitely incorporate into my supp stash in the future. I really look forward to any new flavors that they may put out and if this comes out in 5lb. tubs I would easily look into purchasing a tub if the price is right!

5/5

CHOCOLATE

Overall I love OEProtein! I got the Insider deal, which led me to scoop numerous NP release deals! Now I'm loaded with great protein and months and months worth of AP - which should be excellent for lean bulking. I'm not a big vanilla fan, but the one serving sample of vanilla that I have had was very good.

As for the Chocolate review:

Mixability: 10/10 - Never had any huge problems with high grade protein, I always use a blender bottle. With OEProtein, it really only takes a few swift shakes to really blend it well!

Taste: 11/10 - Truly the most delicious of all the "plain chocolate" flavors I've tried (ON gold standard, ON hydrobuilder, BSN syntha-6, BSN syntha-6 isolate, IF ultra peptide, MP combat, Dymatize fusion-7.. the list goes on and on) Its like a creamy chocolate that isn't too overwhelming/ sweet. I would say it tastes like the chocolate frosting on a krispy kreme doughnut. I usually don't mind my protein shakes, but this one I really look forward too after my sessions.

Profile: 10/10 - No B/s fillers. No cover-ups!

Value: 10/10 - Perfect, especially considering the insider deals.



This protein will remain on my shelf for a very long time, alongside trutein pumpkin pie, and trutein PB cup. Top 3: no questions asked.


USPlabs continuing to deliver big things- Thanks guys!

5/5

Man i had really low expectations for this protein especially the vanilla flavor. Sorry USPlabs ive just been dissapointed way to many times. Normally i have to have a cup of water with my shake as a chaser! But wow this was insanely good! Surprised i couldnt wait to try the chocolate and man what can i say they were both so good and CREAMY even with water!!! normally mixing a shake with water is just a nightmare but i love this stuff!!! So there u have it USPlabs new protein is this ish! i cant wait till they make some new flavors!

5/5

Had 2 scoops of chocolate flavour in water: amazing flavour, thick, creamy, strong chocolate flavour with the hint of the casein.
Can put it on pair only with XF ultra peptide and vasolate

5/5

I received a tub of the Vanilla protein from USPLabs.

First of all, I would like to mention that this product is a no frills, no added aminos, no added creatine protein product. That is extremely important, and much appreciated given the vast amounts of spiked protein out there these days.

Added MCTs are also a plus, IMO.

Taste is awesome, and the mixability is great.

Only dislike is the scoop, it is oddly shaped and made getting a scoop difficult for me. Not a big deal, but it kinda bugged me a bit ;) I also don't like the little advertisements they throw in there!

Overall, a great protein that actually contains the amounts of protein as specified on the label. Great job, USPLabs!

5/5

OK I bought a tub of Banana because it was being hyped as "one of the best" banana proteins which is usually my favorite flavor. I was expecting something along the lines of ON or Dymatize as far as taste goes...her's my .02

Profile: MPI based with high protein and low carbs ~~ that gets a 5/5

4.9 Mixability: I mixed two scoops in different amounts of water varying between 12 and 16 oz. Each time it mixed VERY well with minimal shaking. Im not someone who shakes the blender bottle for 45 seconds. I usually give it 10-15 shakes and thats it. With the 12oz their was just a tad that stuck to corner of the blender bottle but that was it.

5/5 taste and texture: taste REALLY surprised me. Some of my favorite banana proteins are Giant, UP, Trutein and Isoflex and this one probably topped all 4 of those. Its not a heavy shake like UP or Vasolate , or a tad chalky like Trutein but more along the lines of Isoflex(which happens
to be twice as much). For the $19.99 sale price it cant be beat~ hopefully NP will put it on sale regularly

edit: forgot to mention that its comes with a "different" shaped scooper which is pretty cool

5/5

Glad to see a good protein finally released. Great mixing and tasting. Would recommend and buy again.

5/5

This is a great high quality protein powder with no fillers as are evident in others. The first thing that I noticed is that the powder is extremely fine, almost like powdered sugar. It mixes great and the chocolate tastes amazing. This protein is a little on the expensive side but you get what you pay for.

4/5

In order from butts to dessert:

Strawberry Cheesecake: Tastes like butt.
Cookies & Cream: Not bad at all, just not impressive. Would not guess it was cookies if it didn't say so on the label.
Chocolate: Tasty, but sticky. Like 10% stayed dry in the bottom of my shaker, getting all gummy, stuck to the inside of the tub, too.
Banana: Pretty good, creamy for banana.
Vanilla: Best vanilla protein I ever had. Tastes like melted ice cream.

So I went out on a limb and got strawberry cheesecake flavor and wow glad I did.

Mixed up good water or milk and baked with it. It milk I find it more strawberries and cream but in water or when I bake with it, it actually tastes like strawberry cheesecake and I love cheesecake. Profile is solid also I like its not overly if any coloring to it mixed slightly pinkish all other strawberries are deep pink or red. The price I got it for $20 can not beat. May have to keep this in rotation. 9/10 for me if you haven't tried it, DO it!