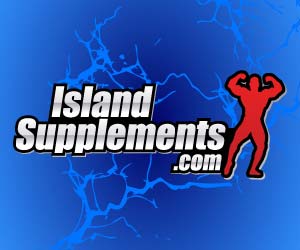 Manufacturer:
Performax Labs
Rating:
4.39
out of 5 stars, based on
38
total reviews.
Read all 38 reviews
Submit New Review
Thanks for the review brother, would of like a little more detail but it sounds like you enjoyed it!!

5/5

this review is for Performax's Powermax preworkout

overall this product did exactly what it said. it kept me focused in my workouts, it gave me energy to want to do more with them but it didn't jitter me up like a lot of them do. I could take this before bed and not be bagging off the walls .

taste was a little on the sweet side but in the end I not looking to drink this stuff for dinner or through the day. I feel personally that if companies focus on making there products taste great why don't they just make Kool Aid . these are supplements guys they shouldn' t taste awesome . I had one guy that owns a supps store nearby give me his assessment of another preworkout and he said it was awesome but it tasted like "ass" and indeed it did!

I would suggest take some of the sweetener out and you have got the total package . for me this was the best I have take overall. I am stim sensitive due to high blood pressure so I really have had to shop around and waste a lot of money to find one that does it all . this one does.

got very vascular during all my workout using Powermax. I said that several times during the log. Arms , chest and shoulders even legs had veins popping everywhere. now I am not the skinny guy buy no means I am very tight in my arms and shoulder area but I had a vein come out in my abdomen and there is no six pack there! at least not yet. want to let who reads this know I am turning 52 in 14 days so for someone my age to get the goods from a product is saying something. I used to be tired as hell after work every day but I hit the iron right after for an hour hard as any young guy in the gym. so believe me when I say you need to try this one out , you will not be let down. it will be in my arsenal from here on out.

Great job on the product to the company. Thanks to Nickscox15 and adizzle1 for following along. need anything from me in the future or beta logging let me know. I am your man. Sincerely Bo .