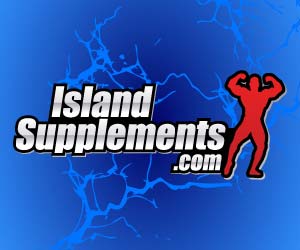 Manufacturer:
Scivation
Rating:
4.83
out of 5 stars, based on
6
total reviews.
Read all 6 reviews
Submit New Review
5/5

No cons here just an excellent product from an excellent company. The watermelon taste is great, though its not as great as amino x from BSN. I like that it has glutamine added into it though, not many do.

5/5

In my opinion this is one of the best BCAA products out there.

The taste is awesome and doesnt get all foamy like others I have tried.

It has a great profile with the right BCAAs and electrolytes and you got to love that is also includes Citrulline Malate!

Plus the price is right Baby!

5/5

let me start off by saying . the taste is AMAZING ! its like drinking a green apple jolly rancher . i sip on this stuff while i workout to make sure im getting all the bcass i need to keep me going in the gym , my recover time between sets is faster than it would be without this stuff . a need to try product !

4/5

I love the electrolyte component to this stuff. Pretty good value. I tried a few flavors and they all taste really good. The taste is so strong that you can mix one scoop with 32 oz of water and it still tastes fine. I'm all for anything that helps reduce soreness.

5/5

This is by far my favorite intra-workout drink! It taste great and gives you that boost to push through a hard workout.

5/5

Thanks again to @TheSolution and @1Fast400 for sending a tub of the new Strawberry Mango Xtend.

Xtend is by far the best flavored BCAA product on the market, and Scivation continues to deliver with its latest flavor release.

Close up when first opening the tub:



Close up of the powder in one level scoop:



Time to measure and see how close a level scoop is to the ingredients panel:



PERFECT 13g in a single scoop! Props Scivation for being on point with scooper!

Mixed up:




And one more close up of it mixed:



Flavor Review

I'll start off this flavor review by saying that my favorite flavor of Xtend currently is Mango Nectar and closely followed by Pineapple. These two in my opinion are way ahead of the others, but flavoring is also personal preference so some of you may dispute the top two flavors.

Instructions say mix with 8-16 oz of water. So I started with 8 oz and increased to 12, 16, and finally 20 (I like a full shaker when working out!).

In 8oz of water, the strawberry flavor is quite pronounced and the mango flavoring is rather subtle. As you increase the water content (still only with one scoop of the powder in the shaker), the sweet fruity strawberry flavor starts to lessen and the mango flavor begins to take over, resulting in a very similar flavor to mango nectar, though with the hint of strawberry on the finish.

Overall, EXCELLENT job on the new flavor of Xtend by Scivation, and I could easily sip on this stuff all day long without suffering from palate fatigue! Great job guys!

Thanks again for allowing me the opportunity to try this!


flavor tied with Lemon Lime so this Blood Orange and Blue Raspberry are flavors that I haven't
tried yet from Scivation so somewhere in the future I'll be picking them up when I need bcaa's along
with that PrimaForce Teacrine which I am looking forward to testing out and see how effective at a
good dose of 100- 150 mg.


Definitely dose Theacrine at 100mg minimum. I've had it included in various pre workouts at 25-50mg and didn't feel a thing. Then, I tried ATP Kinetic which has 100mg theacrine, and you can definitely feel that it packs a little extra juice. Great pre workout and supplies everything you need immediately preceding a workout.

Honestly one of my top 5 pre workouts. Love the stuff.

Hi-Tech Pharmaceuticals Representative

Scivation recently released two new flavors of Xtend, blood orange and strawberry mango. Thanks to @The Solution and @1Fast400 for hooking me up with a tub of the blood orange flavor to try. Mango was my favorite flavor before the new ones were released so when I saw the new strawberry mango flavor I decided to buy a tub.

Xtend delivers 7g of high quality bcaa in the well studied 2:1:1 ratio plus citrulline malate, glutamine, and electrolytes. For me, the electrolytes really help with hydration and quenching my thirst. A lot of brands offer bcaa products that taste good, but the aminos are low quality or are only present in small amounts meaning you need multiple scoops to get the proper dose. With Xtend, you get both high quality and great taste.

Xtend is the best flavored bcaa product on the market. I haven't found a flavor I don't like. Mixability is great. Here's the blood orange mixed with cold water. Just a few shakes and its mixed.


The strawberry mango had a small amount of foam when first mixed, but it disappeared quickly.

I found that both flavors hold up well in 20 ounces of water. (I've used more and it still tastes good.) The label recommends less water, but for me the flavor is too strong with the recommended 8-10 ounces. The strawberry mango flavor is very good but its a sweet flavor. I get a strawberry flavor with a mango finish. Still, one of my top 6 flavors of Xtend. As for the blood orange flavor, Scivation hit it out of the park with this one. Really tastes like a blood orange. Very refreshing. This is my favorite Xtend flavor by far. Previously I had mango and pineapple at the top followed by blue raspberry and strawberry kiwi but blood orange blows them away.

Last edited by aloosecannon; 02-05-2017 at

02:02 PM

.

Reason:

wrong picture

Initial Review:
Upon opening the product:


The overall smell of this product makes your mouth water. It smells just like opening a bag of dried pineapple pieces. As usual, the Scivation team and @The Solution hooked me up with samples of other flavors, a new shaker, and a funnel!!!

TASTE:
The taste on this one is dead on. I buy these flavored water packets by Crush (soda) that are pineapple and the XTEND tastes just like them! 10/10

FORMULA:
The profile of this product is dead on. appropriate dose of BCAAs along with some added benefits of blood flow and hydration. It would be interesting to up the Citrulline Malate dose to 6g+ for the added pump benefits. 10/10

MIXABILITY:
No iddues whatsoever. I always look for the foam at the top of BCAA products once mixed in water as it is a good indicator of an appropriate Leucine dose. 10/10

DOSING:
Basically the Layne Norton protocol - every 4 hours in between meals (only where I would not be eating a meal in that 4hr block).

ie;
Some days I will eat a meal at work around 2 or 3 and I leave at 4:30 but don't get home until 5-5:30 and no dinner until about 6-6:30 so I will have a dose of XTEND around 4 or 5 in between meals.

TRAINING PROTOCOL:
4:30AM: 1scoop of XTEND
4:45AM: 1scoop of GAT Sport Nitraflex
5:00AM: 1coop of XTEND intraworkout

PERFORMANCE:
I use this stuff like crazy, utilizing the Layne Norton protocol for in between meals. I have definitely noticed recovery benefits. I have been eating slightly over maintenance caloric intake, about 200cals, and I can really notice the benefits of XTEND. Seems like my level of soreness/fatigue has gone down since adding a fair amount of BCAA dosing in my daily routine.

OVERALL:
I would absolutely recommend this product to a friend. ESPECIALLY this flavor. Out of the flavors (samples in picture) that I have received I would rank them as follows:

1) Pineapple
2) Strawberry Kiwi
3) Blue Razz
4) Grape
5) Mango
6) Watermelon
7) Fruit Punch

That doesn't mean that Fruit Punch is the worst, but that I would purchase them in that order. ALL flavors were exceptional.

Next on my list is to try out the XTEND GO for the benefit of BCAAs + Caffeine/Theanine combo.