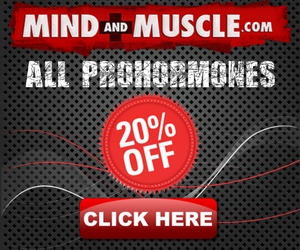 Manufacturer:
APS
Rating:
4.59
out of 5 stars, based on
27
total reviews.
Read all 27 reviews
Submit New Review
5/5

You want a preworkout that has it all? Well now you have it. Mesomorph is seriously the perfect combination of energy, focus, and pump. For those who are less addicted to stimulants, I would definitely suggest starting at half of a scoop, as this can definitely pack a punch if you're not used to taking preworkouts. When taking Mesomorph, I noticed an increase in pump, as well as an ability to keep pushing through my entire workout and maintaining intensity instead of slowly fading out until I'm not even being productive anymore. 10/10 would recommend. I will always have a backup tub of Mesomorph!

This stuff is fantastic! Of the preworkout formulas currently available this is hands down the best! It's not my all time favorite but those are all long gone. Hopefully this one sticks around! I'll be ordering a few more tubs soon!

5/5

Short, sweet and to the point.

Energy is out of this world, never had so much energy on my workouts and cardio sessions before. Not even og jack3d made me so energized.
The pump is awesome. I felt just like Arnold in Pumping Iron, thought I was cumming all over the gym.
Rocket Pop is delicious! One of the first few times I took my time drinking this because it was so tasty.
Mixing was super easy and had no problems with residues at the end.
Focus was really nice, hardly looked at the yoga pants walking around.
On cardio sessions at half a scoop, it would make me sweat like crazy.

4/5

This is a highly effective preworkout. At the recommended dosage most will feel a total overabundance of energy and those that are stim sensitive will need less than prescribed. Focus is totally spot on as it is easy to go from one effort to the next keeping an efficient pace. It also augments moments of peak focus for difficult individual efforts that need all of your attention. I also noticed a marked reduction in build up of fatigue feelings or at least that the added boost helps you to work through them more effectively.

Rocket Pop flavor is just as you would imagine, a wonderful flavor. The powder even has individual particles colored in a mix of red, white/gray, and blue.

The only reason I gave this 4 instead of 5 stars is that however effective I find DMAA to be, it also seems easy to build a tolerance to it. But in all fairness to mesomorph, over time one would become more tolerant of any stim based preworkout. I would give it 4.5 if I could and would recommend it to anyone.

This stuff is crazy, I had the strength of 1000 ninjas after it kicked in!
For real, best pre gym hands down.

5/5

Mesomorph delivers on its promises! At just 1-1.25 scoops I have so much focus and endurance that I've honestly ran late for work a few days because I'm that keyed into my workout! Pumps are decent, but I don't think that's what this product is about. Mesomorph is about getting in there and working harder than anyone else at the gym. That's what it makes me do! Whether cardio or weights!
The Rocket Pop flavor is very much like the popsicles I remember getting from ice cream trucks as a kid. I little heavier on the berry than the cherry, but then than lemonade flavor comes through and does a pretty good job of masking the bitterness of the caffeine and DMAA. Throw some ice in with it and you got quite the sippable PWO!
One things is for sure, you won't regret buying it!

2 SCOOPS!?.. I can't even fathom that..id probably be awake for 2 days

Hi-Tech Pharmaceuticals Representative
Use Code COLEMAN25 to save 25% on ALL HiTech Pharma Co.:
APS Nutrition, ALR Industries, Formutech, LG Sciences, IForce Nutrition

Screw it, two scoops to the dome for my study session tonight.

100% kidding lmao

Training & everything else log: http://anabolicminds.com/forum/workout-logs/275307-bam-bam-goes-30.html

Anybody else get super nauseas at the end of their workout from this? The first 45 minutes of my workout was incredible, but all 3 times I've tested it after that I had to jump out of my truck on the way home vomit lol.

Does the version 2.0 contain DMAA? couldn't seem to see this on the label? if not has anyone tried the new version? Not sure if the reviews above refer to the OG DMAA version or 2.0?

Also. the blurb on the Nutriverse website says the 2.0 includes ICARIIN 50. I couldn't seem to see the source for this in the label. Can anyone confirm the active ingredient containing ICARIIN and % standardisation for icariin? Thanks for input

Has anyone tried both the og and 2.0 versions and how do they compare. I suspect the reviews above relate to the OG version so would really like to know how the 2.0 stands up to the OG version

Thanks. i think there's no caffeine either so it's quite a different formulation to the one reviewed in this thread. Would be good to see a specific review of the 2.0 version

5/5

This is by far my favorite PWO to date. I currently rotate between this and a stim free option with a caffeine tab to ensure I get that laser like focus and energy every time.

I've only tried the Rocket Popsicle, and the taste is fine. It really reminds me a bit of BPI's 1MR Snow Cone flavor. I think the two flavors are similar, but a bit different at the same time.

I've yet to have a disappointing workout while using Mesomorph. It gives me the feeling that I can lift the whole gym. I'd recommend it to anyone who can handle the stims.