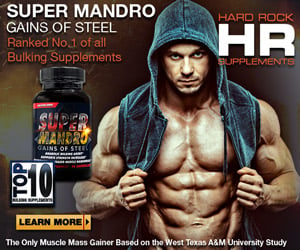 Manufacturer:
Black Lion Research
Rating:
4.89
out of 5 stars, based on
27
total reviews.
Read all 27 reviews
Submit New Review
5/5

So powerful I had to dose every other day. Used it on my Halo cycle and it really helped me through it. It's a pleasing aloe lotion that dries almost instantaneously and is SUPER POWERFUL; their carrier is top notch. Pricey, but so worth it!

4/5

This stuff would be great on cycle in terms of controlling estrogen. The only reason this is being rated a 4 rather than a 5 is the lack of uniformity on the dispenser. It's best to use an oral syringe to measure out your dosage.

5/5

Formeron:5/5

Application:
this went on amazing,dried very quick within minutes.Had a pleasant smell and my wife loved it.It did however leave a sparkly look almost like i had glitter on me after applying.Didnt bother me but is something i wanted to note.

Effects:
I have used many ai's before,i must say i have become a believer in topicals now without a doubt.I started this while on cycle and ran it until now in my pct which im in week 3.When i started it on cycle i noticed it brought down a lot of my bloat within days.Also,i am a pretty vascular person in general,but this took my vascularity to a whole new level.Looked like my skin was paper thin even when i know i was holding water.I also did notice an increase in my libido,not extreme,but it was there especially noticeable since i was running tren!I also noticed a nice increase in strength.I was well into my cycle for me to know i did get a strength increase from the formeron.I did not experience any high estro related signs since being in pct either.So i would say it did good at keeping it low.I have kept a lot of my strength since my cycle ended.I did not have any gyno issues,i did at certain points feel i was starting to and got worried.But i have ran tren before and must say i had to use other compounds to eliminate my gyno last time from tren.So i would say im very pleased about this.I have also took on a very nice recomp and leaned back out since cycle ended.

Value:
this product is priced at 43.99 here at nutra planet.I of course did not have to pay so it was an amazing value for me.But in the case i did pay,i would have been happy with the product for the price vs. results.Of course we would all love to see all products a bit cheaper.In the end the product did work,and worked great for me and my intensions for using it.I will buy this in the future as an ai for my pct and would honestly love to use this standalone when not on cycle or pct so i can guage the results more in depth.

Overall:
As i said i was very happy with this product as use for my ai.I would and hope i do get to run it again.I enjoyed the product and had plenty of good and desired effects from it.I would recommend it to a friend especially in the case you have never tried a topical ai.It will change your mind for sure and make you a believer.

5/5

Just finished up a bottle on nothing but it and daa... for some reason no signs of test boosting after one month, but the formeron sure did its job lol. One week after starting it my wife looked at me and said hey you lost some weight in your arms they look nice. So I'd say it works pretty well for drying you out, one thing I'd say is that I was taking it 4 pumps a day the whole month(did have to unscrew the cap and go all Heinz 57 on its ass to get the last few doses though) I'm pleased over all with the product and would give it 5/5 for a AI

Awesome bro thanks.

Yah ....when the pump stops working there is still a good deal left in the bottom but its worth turning it over for the rest
Glad it worked well for you.

BLACK LION RESEARCH
Innovation distinguishes between a leader and a follower.
-Steve Jobs

5/5

Let me start by saying Black Lion Research Products always delivers for your situation, on cycle, post or support they have your back. If you use one of their products you will see what im talking about. Im currently using formeron and it is amazing in all ways. It dries in no time, smells amazing and you can feel it hit you in seconds Top Notch product form an equally Top Notch company.

Hey Brundel just wanted to say hi im workin with tgb and wanted to say thanks for making Formeron. Everyone i know that lifts that uses it loves it.

Review from my log:

Fomeron / Prolactrone final review :



What a great PCT this was !!

I managed to hold on to 5 lbs of solid gains from my cycle and drop 2% BF.



I experienced NO sides in fact I was able to increase strength while on a caloric deficit . Expect increases in muscle hardness , vascularity and a drying effect . In many ways this PCT was more effective then my cycle itself.



Dosing as follows :

Fomeron 4 pumps per day

Prolactrone 3 caps per day

Bulk DAA 3 grams per day



5 times a week in the gym doing a standard push pull routine . One day a week for legs . Rep ranges of 12-15 and limited cardio.



Diet was maintenance calories for 2 weeks then 500 below following a 16/8 intermittent fasting protocol .



Very effective at restoring natural hormone balance . Overall health benefits of stronger , deeper sleep and increased recovery . It actually got rid of the bags under my eyes.



I would be totally confident using this setup for milder compounds such as epistane and halodrol . No need for risking research chemicals when a safer more effective option is available.



Black lion research has created in my opinion the best topical AI available . From the container to the actual product it screams quality .



Prolactrone countered any of the sides some experience using DAA.



I don't think this combo could be beat wether using for a PCT or testosterone booster . I'll be using this again in the future .



Thanks Brundel , Maniac and Black Lion Research .

"Strive to seize the initiative in all things"

5/5

First off, I wanted to give this some time before writing up anything in order to make sure there was no placebo or effects that did not last past the first few weeks. I am into my 3rd month and just finishing up my second bottle.

In short, Formeron is amazing. I am on TRT and have my protocol dialed in with no e2 issues, but noticed that even with e2 within range, I still had a little water bloat and very mild aggression the day of injection. Since I incorporated Formeron at 2 pumps a day, I have lost about 3 lbs on average and have shredded up like never before. This definitely had me dump that excess water and also really boosted my mood on inject days.

As an added plus, the smell is great and it dries really fast. I almost wish the smell lasted longer because it is clean, citrus smell like a soap.

Thanks bro!
I really appreciate the review. I love Formeron and it makes me happy when others get to experience it!



BLACK LION RESEARCH
Innovation distinguishes between a leader and a follower.
-Steve Jobs

5/5

Fromeron is the best transdermal formestane. Two pumps a day is all you need. It dries very quickly and you don't need as much pumps as other products.I can not wait until BLR comes out with its natty test booster.

stuff is actually the best form. I want more but I'm broke lol

"No citizen has a right to be an amateur in the matter of physical training...what a disgrace it is for a man to grow old without ever seeing the beauty and strength of which his body is capable." - Socrates

5/5

This product was something I have never taken before... I had just started keeping my body "trimmed" of hair... Application was easy. Smell was appealing... and confidence was exhuming!

I still have 5 bottles in my closet but always think about ordering a case or something in the event that it is ever discontinued or something. haha

5/5

If your goal is to stay completely natty this isnt the product for you as i know it is considered an extremely mild, imo weak ProHormone but as far as an AI, formeron is the best. Id give it 5's across the board, no side effects at all for me and ive ran 3 pumps a day before. Steady strength gains, got leaner drier, great for recomp would stack really well with something like X-gels.

5/5

Conditions of use:

I planned to use this for pct, and I'm damn glad I had it on hand. Unfortunately I tore my rotator cuff about 4 weeks in the cycle and decided to jump right into pct.

It consisted of:

Nolva: 20/20/20
Formeron: 2 pumps ed for 2 weeks, 3 pumps ed there after
DAA: 5g ed

Other non-hormonals such as vit-b, vit-d, fish oil, sesamin, cycle-support, DCP 2.0


Observations:

I started at 2 pumps to gauge tolerance, after about a week the boys felt more full, and my libido began to recover. By the end of week 2 of pct I felt like I was back on the 300mg of 4AD transdermal I was using on cycle, my gf asked if I decided to go back on! I was extremely impressed as this is the fastest I've ever recovered (partial or otherwise), and I started the cycle with 2 weeks of m1t which always kills me.

As others have mentioned it drys very quickly, it was night and day compared to the matrix I used for the 4AD and all others I have tried.

Others have had issues with the pump, and I agree but I don't think I've ever not had issues with dispensing transdermals. Using an oral syringe is the best way to dose imo.

Unfortunately I can't speak to keeping gains because of the injury. My entire routine changed and I know I've lost strength but that is not a reflection on the product by any means.

The only issue I have with the product now is whether I should use it for pct, or use it on cycle as a test-like base. Good problems to have in my book!

5/5

Guys..this product is AMAZING!!!! I've been using this with Androgel the past 2 months and it has reduced my estradiol from about 55 to 31! I've dropped 9 lbs and am more cut and leaner than I've ever been. Recently I've also stacked their fat burner product "Incinderine" and the fat keeps melting off. Black Lion's products are the absolute bomb.

This may be a stupid question but I am new to this stuff. Could I use this during my cycle but still use my planned PCT as well?