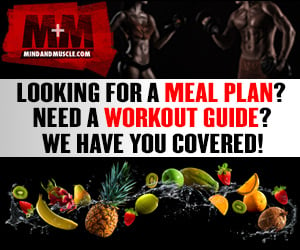 Diesel Test Pro-Cycle (160 tabs)
Manufacturer:
Get Diesel
Rating:
4.75
out of 5 stars, based on
4
total reviews.
Read all 4 reviews
Submit New Review
Diesel Test Pro-Cycle (160 tabs)
5/5

i had some good results on dtpc, nice increase in libido and natural non-stim increase in energy and endurance. i would use this product much more if the price were lower. if money isn't an issue for you, then i recommend giving this a try-especially if you are 35 and older...not that it doesn't work for the younger guys, just that feedback seems to suggest that us older guys benefit more from it.

ICONIC FORMULATIONS REPRESENTATIVE

use code THEBIGT for 25% off

4/5

I used this a few years ago and had a huge increase in libido and aggression. Not a whole lot in terms of physical improvement, but alpha male feeling was high. I agree w/thebigt, too pricey to run consistently. They probably could have reduced some of the ingredients to lessen the cost as I feel there are probably a few that don't do much and a few that contribute the most.

Would have given 5/5 if price were cut about 35-40%

Used this for a a week.

Libido - Holy sh1t, possibly the biggest libido I've ever got from a supplement. Actually so much that your wood wakes you up.

Unfortunately due to the mental stimulants in the product, even when taken at 9am, this seriously messed up my sleep, wouldn't allow me to get more than 4 hours sleep a night, so I just couldn't function the next day. Note I have bad sleep normally, so this will probably not be an issue for someone that sleeps like a baby normally

Im sure this is a super sick product, I just cant sacrifice my sleep as life is hard enough as it is.

Hope someone else runs this and posts their experience.

Sorry chuck

5/5

DTP is awesome. Powerfull. Like 3+ supps in one.

Huge libido increase. Females beware.
Big energy increase. Endurance too. Lifts all went up, body comp changed due to increased stamina in the gym.
Positive aggression was great. Alpha male attitude all around.
I slept great on this. Didn't take it late though as it does have some stimulus on the nervous system.
A must-have in pct imo. And all you need for a powerfull natty stack.

5/5

I am 49.I took both V1 & 2 for 10 weeks.I dosed 2 caps/2xday for 5 days on/2 off.I wanted to see if these products helped boost test levels as much as they claimed

Strength: Through the roof. Not having lifted heavy for several months I was able to hit PR's on both my squats and deadlift. So I would say this did give me strength gains. I felt more confident when it came to lifting heavier weight.I had more stamina in the gym while lifting too.

Squat PR was 275lbs and I got 335x3
Deadlift PR was 315lbs and I got 345x2

Testboosting:These are both solid test boosters and they work as they are intended too.My libido was sky high after week 2.I am noticing not only waking up with morning wood but also RANDOM day wood as well.I did experience a slight increase in aggression but it was more of an attitude.

Notes
The nitric oxide effects from V2 is much better for me then V1.The pumps/muscle fullness were more pronounced.
I am noticing less muscle soreness the next day too
Hunger is still up and this is after 10 weeks.

Overall- 9/10: Only reason I can't give these a 10 is because its impossible to attribute all of my gains to one product.I used these as a standalone natty test booster.In that capacity I found both DTPC-1 and V2 to be both solid choices.Testosterone was up, leaned out some, libido was increased, strength was up, got decent gains, and it gave me a good energy boost.

Finishing the end of a bottle of DTP V2. Great supplement. Really gives me the motivation to hit the gym at 3:30 am before work. I have noticed that 4 tabs a day for me is max dosage or I start to have problems sleeping. Will definitely buy again.

Whats in it that keeps you awake? v2 i mean

​Doing Haney shrugs! Eating bodybuilding waffles!
In science you only find what your looking for....
Ask me about my bodybuilding Jambalaya!

no it aint dude come on, its the caffeine and yohimbe lj doesnt keep you awake

​Doing Haney shrugs! Eating bodybuilding waffles!
In science you only find what your looking for....
Ask me about my bodybuilding Jambalaya!



There is more caffeine and yohimbe in 1/10 of a scoop of jp8 hardcore than it is in 1 procyle tab. I told you its the Long Jack mostly. The formula on a whole increases alertness. Now if you are someone who cannt sleep on 1/2 a diet coke then maybe for u it would be the caffeine.



If you want to run the 128 tabs at say 5 a day. Add Sunami in the AM.

My libido was pretty high when I ran dtp. And test was definitely up. Different strokes for different folks I'd say.