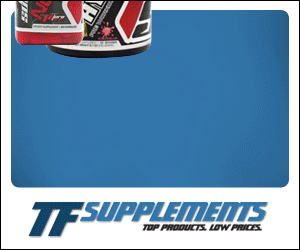 100% Whey Protein Gold Standard (5 lb)
Manufacturer:
Optimum Nutrition
Rating:
4.32
out of 5 stars, based on
19
total reviews.
Read all 19 reviews
Submit New Review
100% Whey Protein Gold Standard (5 lb)
4/5

Great taste and mixes well. I like to blend it up with frozen fruit. I usually do 50-100grams post workout.

I highly recommend the, hydro builder, by 'ON', it's 30g protein per scoop , I think gold standard is 26 grams max?? Can't remember...anyway, mixes very well, tastes yummy.....

5/5

For my first review I figured I would choose the product I've been using for the longest time on my fitness journey. Here it is ON 100% Whey. My flavor of choice is Vanilla Ice Cream. The Cake batter isn't bad either. I can't stand the chocolate, or the cookies and cream. But the vanilla is good. Why I like this product so much definitely isn't the flavor...It's the quality, I know this product is high quality and it's given me good results for years! That's why I stand by it and promote it. ON protein is arguably the best in the industry.

1/5

There are way too many reviews based on taste, it does taste good it was the first protein I took when I started lifting. That being said the quality is horrible, ON uses a high heat process to produce the powder which denatures the protein and they have been accused of amino spiking.

2/5

I remember before this was popular, it was a really great value. now it so much isn't.

I've only had the chocolate, and after using a number of other companies choco proteins, this one falls way behind in taste imo.

like I said, it's okay, but there are a number of sponsors on here who have really great tasting proteins at a better price or the same.